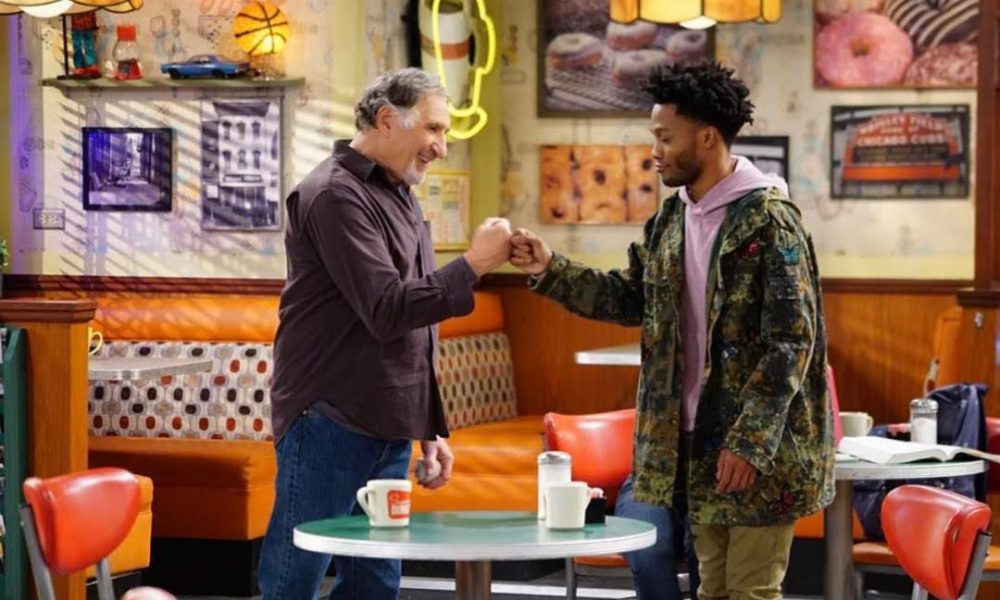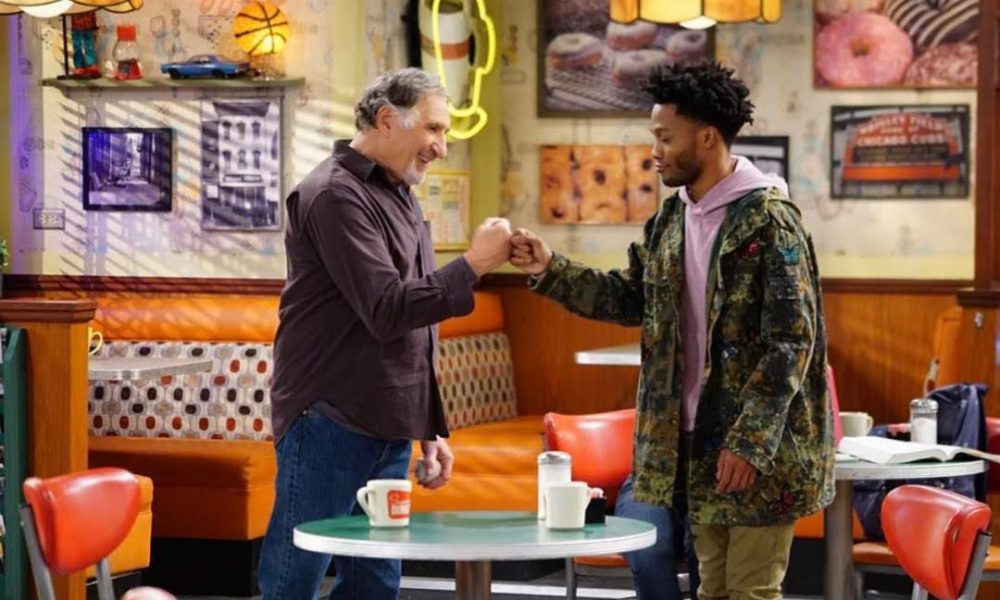 In no way is gentrification funny but it may take this hilarious TV sitcom to get people to understand what is being done to many communities.
With nine shows into it's first season, CBS' new series Superior Donuts (based on a 2008 Broadway play by Tracy Letts with the same name) follows a local Chicago donut shop owner, Arthur Przybyszewski (Judd Hirsch), who refuses to modernize his shop that has remained unchanged since its 1969 opening. With a Starbucks opening across the street Arthur finally hires his first ever employee, Franco Wicks (Jermaine Fowler), an aspiring artist — in need of a job — to help keep the shop young and hip for the "newcomers" in the neighborhood. With the donut shop struggling financially, and Arthur refusing to sell it to the persistent wealthy real estate developer, Fawz (Maz Jobrani), Franco and many long time resident who frequent the shop help to make suggestions for improvement and modernization to the sometimes reluctant Arthur.





On the heals of the announcement of the show being renewed for a season 2, comedian Cedric the Entertainer has been tapped to play Jerome Wicks, the father of Franco, according to EW. Jerome is a blue-collar, tough-love kind of parent who always scoffed at his son's artistic ambitions.
Though the setting of the series takes place in a gentrifying neighborhood in Chicago, we couldn't help but notice their frequent mention of the "L" train in the script. Williamsburg, where the "L" is popular, is no stranger to gentrification and the total revamping of a neighborhood.
Superior Donuts is a refreshing series that had me personally hooked from its pilot episode. Though gentrification is the major topic here in Brooklyn, the show has also focuses on the struggles of being young and not having health insurance, racial profiling and police brutality all while driving the point on how the changing of a neighborhood doesn't necessarily make the "hood" better.
While many of the punch lines may be hard for some to hear, it needs to be heard. This is what gentrification looks like — laugh but listen.
Superior Donuts airs on Mondays at 9:30 p.m. on CBS.