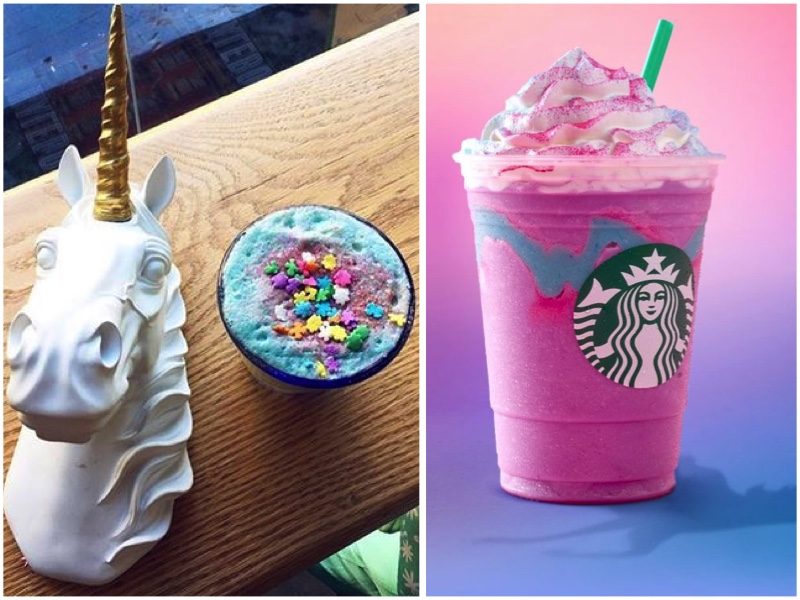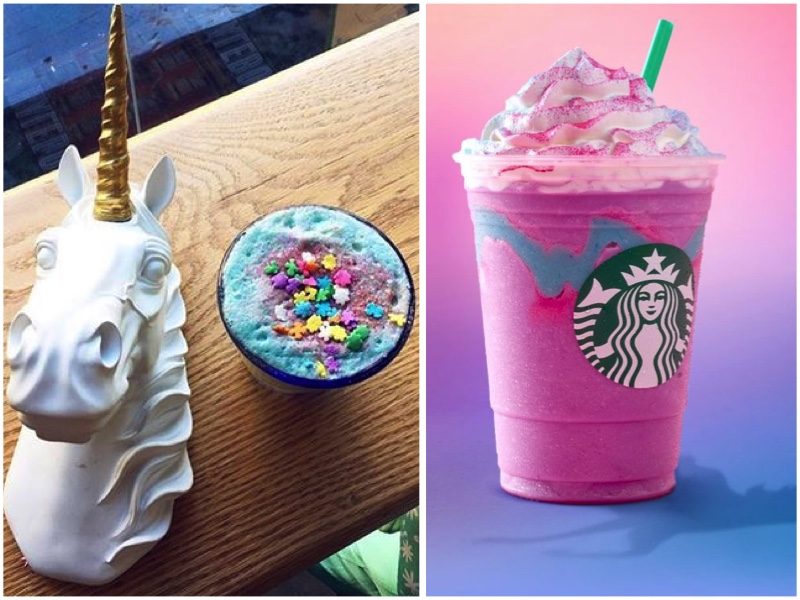 It's the battle of the unicorns!
Popular Williasmburg café, The End Brooklyn, is accusing Starbucks for "overshadowing" its super health-conscious "Unicorn Latte," with the sugary "Unicorn Frappuccino" in a new $10 million trademark infringement lawsuit, according to Daily Mail.
The hipster spot has been selling their viral Unicorn Latte since December 2016 and has had a trademark on the drink name pending since January. Starbucks launched their version of the drink on a limited run back in April of this year.
In the federal suit, The End claims customers thought they were selling a "copy-cat or knockoff" of Starbucks frappuccino.
"The size of and scope of Starbucks' product launch was designed so that the Unicorn Frappuccino would eclipse the Unicorn Latte in the market, thereby harming [The End] and confusing their customers," the suit says.
The End also bashes Starbucks in the suit claiming that their drink is made of clean items like "cold-pressed ginger, lemon juice, dates, cashews, blended with additional healthy, dried ingredients such as maca root, blue-green algae, and vanilla bean," while the coffee chain's version is made of "a concoction of milk, artificial sweeteners, color additives, and pinches of fruit juice concentrate for flavor," according to court papers.
"Starbucks' conduct has diluted the distinctive quality of [The End's] famous Unicorn Latte mark and has and is likely to continue to confuse consumers into believing th​​at Starbucks' products are affiliated with, or are otherwise endorsed or approved by [The End], and vice-versa," the suit says.
The cafe is seeking unspecified compensation and a public apology.