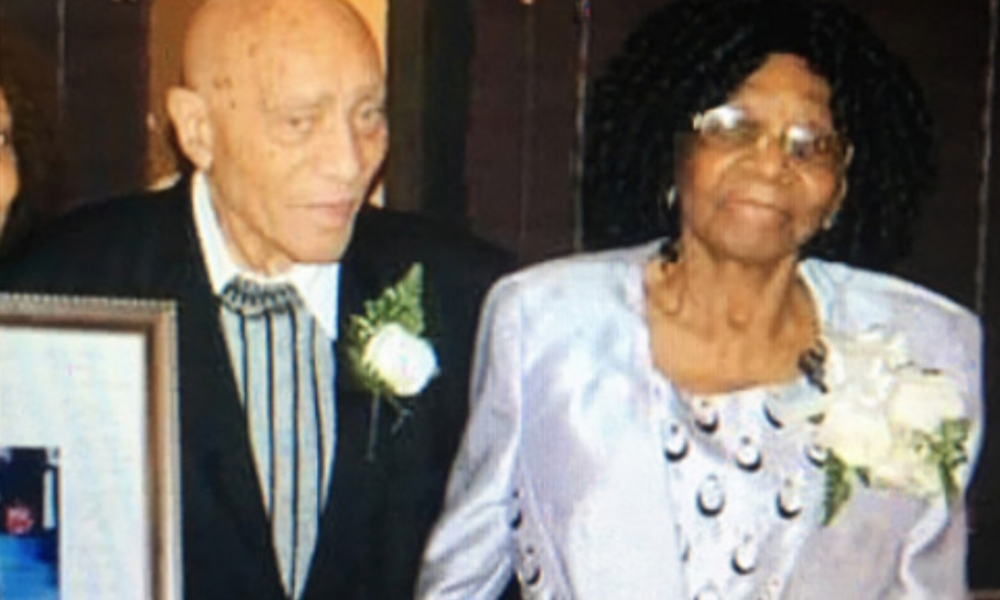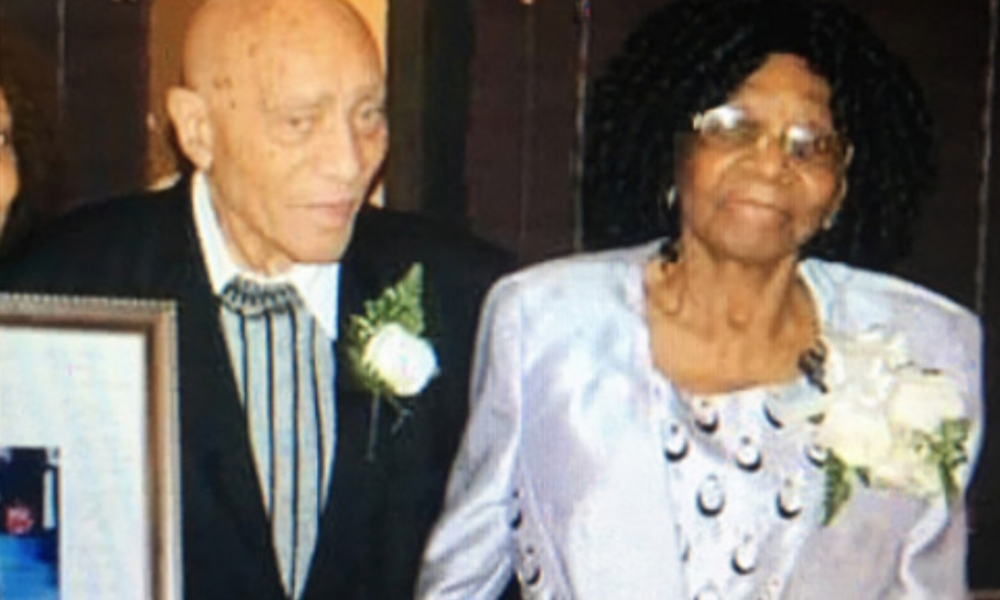 Police are inching closer to the persons suspected of robbing an elderly couple's Bed-Stuy home, leaving 91-year-old, Waldiman Thompson dead and his 100-year-old wife, Ethlin injured.
NYPD have officially released a photo of a man caught on surveillance footage walking away from the scene carrying a locked box. The man seen in a black t-shirt, blue jeans and a backpack, is wanted for questioning by the police.
Authorities say two men followed Ethlin into her ground-floor apartment just before 3:30 p.m. on Wednesday, Oct. 11 and tied her and her husband before robbing the apartment. Waldiman went into sudden cardiac arrest but Echlin was able to untie herself and call for help. Waldiman was later pronounced dead at Interfaith Medical Center, officials said.
The suspects reportedly got away with $5,000.
The NYPD is offering $10,000 to anyone who can provide information leading to the arrest and convictions of the men involved in the robbery. Brooklyn Borough President Eric Adams has also offered $1,000 saying in a statement "this is a time for mournful prayer, and a time for purposeful action."
Council Memer Robert E. Cornegy, Jr. — who represents Bedford Stuyvesant and northern Crown Heights — thanked the NYPD and the Bed-Stuy community for helping with the investigation via Facebook.
"I would like to thank the NYPD for their work and vigilance on the Waldiman murder and robbery case. I would also like to thank the many residents from Decatur Street who gave pertinent information, which has put us much closer to capturing those responsible for this reprehensible act against one of our most valuable assets, our seniors!," the Council Member wrote. "I would also like to thank the small businesses in the immediate area who submitted video and eyewitness accounts. This is what makes "MY" BedStuy so special. Btw you can run but you definitely can't hide! #LetsGoBedStuyCrownHeights"
A wake for Waldiman will be held at the Hanson Place Seventh-day Adventist Church at 88 Hanson Place, the church where he worshiped for more than 30 years starting Thursday, Oct. 19 at 4 p.m. The funeral will follow on Friday at 10 a.m.
Anyone with information in regards to this incident is asked to call the NYPD's Crime Stoppers Hotline at 800-577-TIPS.