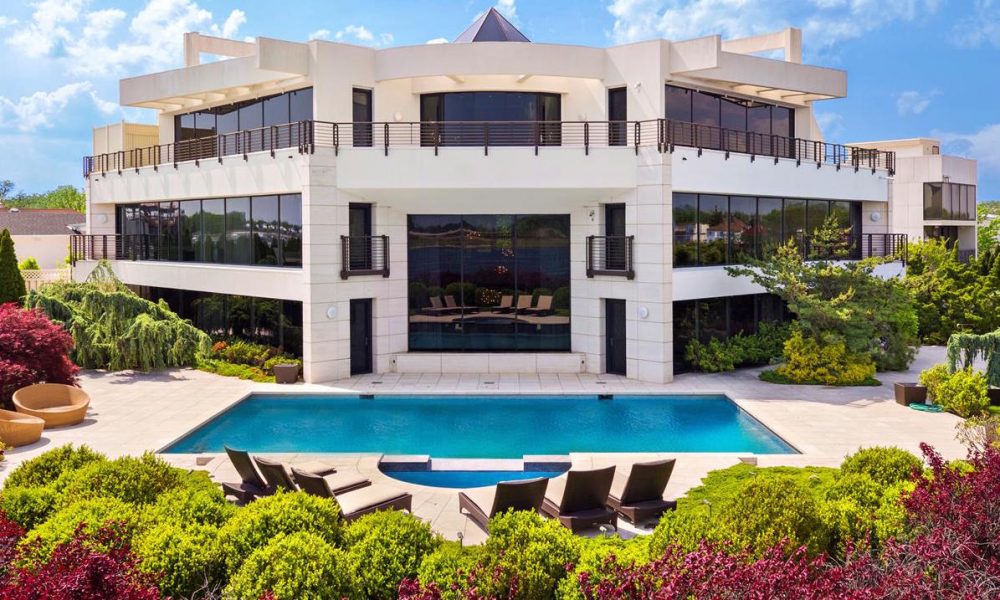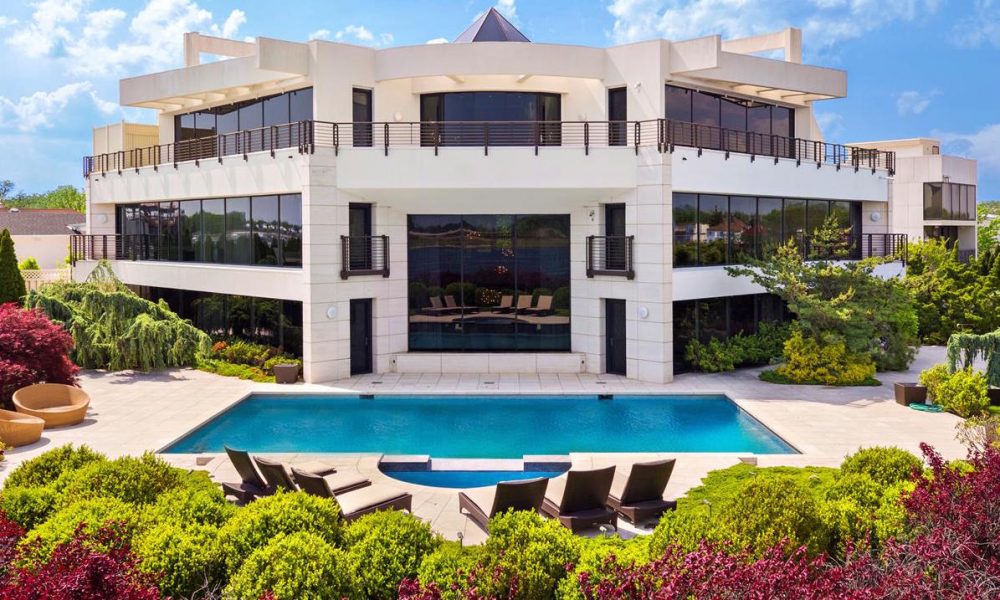 Back in 2013 in Mill Basin, Brooklyn, sat Brooklyn's most expensive home at 2458 National Drive — on the market for $30 million. Now four years later and after a few price drops, the Miami style home remains on the market, currently at $18 million, still with no potential buyers.
The 10-bedroom, gated waterfront estate was originally built and owned in 1989 by current BurgerFi Founder, and CEO of Plaza Automall, John Rosatti. In the early 90's Rosatti was considered to be the wealthiest mobster in New York City, having connections to the Colombo crime family. After purchasing one of the biggest lots during that time in Flatbush and capitalizing off his dealerships, he built his dream home.
Although Rosatti was constantly watched by the Federal Government, he played things cool until it was discovered he was occupying certain waterways and restricted wetlands for the house, the pool and docks, beginning a litigation with the state over the construction of the property. According to Curbed New York, during the suit, Rosatti sold the property to Galina Anissimova – ex-wife of one of Russia's richest men for $3 million. He also agreed to dish out any additional money to cover the legal settlement that was taken out against him. Anissimova sealed the deal and spent the next 15 years collaborating with interior designer Noel Jeffrey flipping the house into the beauty we see it as today.
Standing four stories high and at 14,000 square feet, with beautiful views of Jamiaca Bay's water front, the home remains listed on Douglas Elliman's website. The property features four master suites overlooking the water, eight full spa bathrooms, two elegant powder rooms, a fully-finished basement, several terraces providing 5,500 square feet, a 1,000 square feet swimming pool/spa, an outdoor pavilion with seating for 40 accompanied by an outdoor kitchen, and a multi-slip marina.
Okay, so the house has a bit of a history that may make some reconsider, but that was years ago. If you had $18 million what would you do Brooklyn?