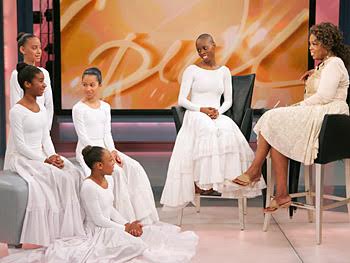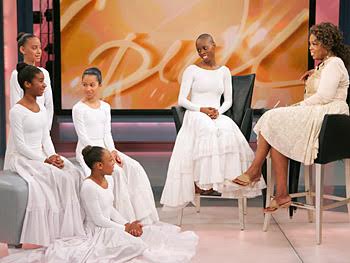 When Oprah Winfrey, one of the most influential and extremely successful black women of our time says to you, a dancer from Bed-Stuy, "Please, please, please would you go to my school in South Africa and teach my girls what you know," you don't think twice about it. That's how you know you're special, and that your God-given talent has been truly recognized.
For Dwana Smallwood, one of the premier dancers for Alvin Ailey, what would be a dream for most has become her reality. Vogue Magazine labeled her as "one of the greatest modern dancers," so it comes as no surprise to why Oprah would want her to go and teach her girls. After all, she would be the ideal person , as she lives by the quote, "Dance Is My Oxygen".
The Oprah Winfrey Leadership Academy for Girls (OWLAG) was blessed in January 2009 by having Smallwood first as their architect, then quickly ascended to the director for the school's dance program, and that is where the OWLAG Dance Company was born. "What she did at my school, she came in to teach dance but she taught them about life, she taught them all of the social emotional skills that we know it takes to really be successful, and not only survive but to thrive in the world," Oprah told 7 Online.
Who would've thought this even a reality for a girl named Dwana Adiaha Smallwood from Bed Stuy? Smallwood, a girl from Bed Stuy is a living testimony that anything that you put your mind to is very possible with hard work, a dream, and discipline. Fast forward a couple years and about half a million dollars later from Queen Oprah, and you have the birth of the Dwana Smallwood Performing Arts Center.
The mission of  the center is "to use dance as a platform to encourage, inspire, and facilitate the aspirations of young people by engendering within them discipline, pride, determination, humility, respect and an appreciation for the arts. We endeavor to plant seeds of possibility where previously growth and development has been perceived an impossibility."
As penned in one of her blog posts, Smallwood leaves us with some sound advice, "Choose the life you want, live fully the life you choose, be open to what the universe wants to gift you and know that what you pray for, which is in line with your purpose, is only a fraction of what your creator wants to give you."
The studio is located on 857 Lexington Avenue in Bed Stuy, Brooklyn. Summer registration is now open.