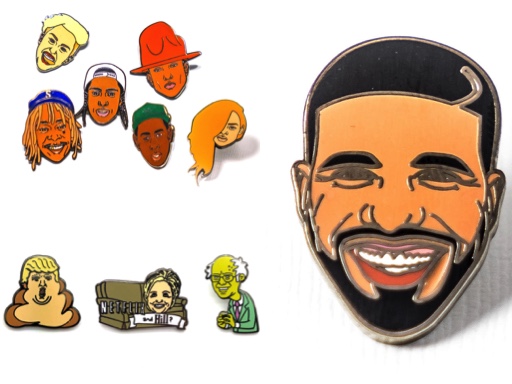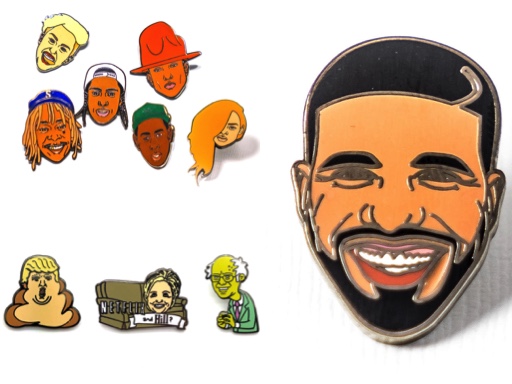 PINTRILL has been selling unique pins and accessories online for two years and is finally getting ready to open their first brick and motor store in Williamsburg.
The brand features funky pin collections that pay homage to New York City, iconic rappers, popular sneakers and more. The Brooklyn-based company list on their website that all of their pins are created with attention to detail and they pride ourselves on knowing what's now and what's next.




PINTRILL has been known to create pins that sell out almost instantly. Back in June, the online shop introduced their "Kanye Pack" which featured two pins that throwback to previous eras of the rapper. The company has also created pins in reference to the 2016 Presidential Candidates, Drake, Pharrell, Kim Kardashian, and of-course Notorious B.I.G.
The new storefront will showcase a number of items, including their branded pins and also serve as a platform for PINTRILL's collaboration with Levis and offer personalized classes to teach the special craft of pin customization.
The PINTRILL shop will open on Saturday, May 7, on 231 Grand Street.