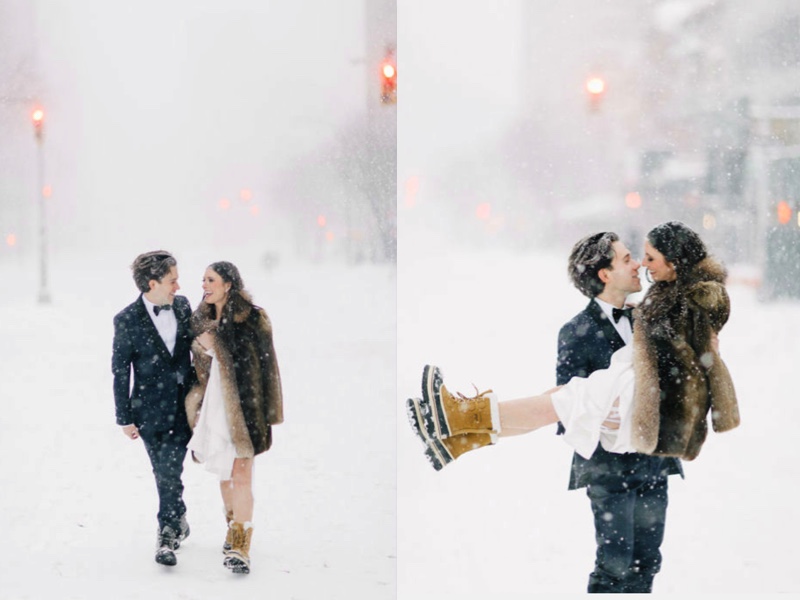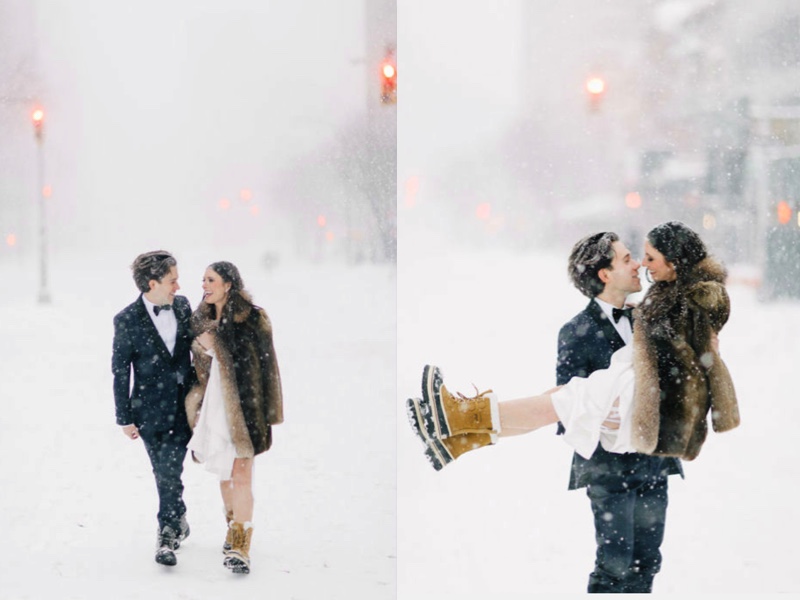 The great blizzard of 2016 may have come as a nuisance to most people living in the tristate area, but for one New York City couple, it's what they prayed all year for.
Danielle Borovoy and Daniel Greenberg had their wedding date set for Saturday January 23rd, 2016 at 501 Union, a popular event space in Gowanus, and it would have not been perfect without a little snow.
"I prayed for snow most of the year," Borovoy told ABC. "What could be more romantic than a white wedding? We never could have imagined the first snow of the season would be smack on our wedding day, and especially that it would be a blizzard of epic proportions."
The couple surely received a lot more than they prayed for, as the blizzard set record high levels of snowfall and completely shut done the city. The city closed all bridges and tunnels as well as shut down mass public transportation.
Thanks to the city shutdown, the couple had to push their wedding back to Sunday, a day after the planned date.
"Within half an hour, our parents and day-of coordinator got in contact with our all our vendors and the venue," she said. "A stroke of luck made both our venues the following day; all prior engagements has been cancelled due to the snow. The wedding would go on exactly as planned, only 23 hours later."
Though the couple had to wait just a few more hours to tie the knot, their wedding photographer had the amazing idea of taking advantage of the storm for their wedding photos.
"From the moment we got engaged, we wanted to get married in the winter," Borovoy continued. "I had never seen a New York City like this before. The snow was so thick we could barely see in front of us. Our hair turned white. It was magical."