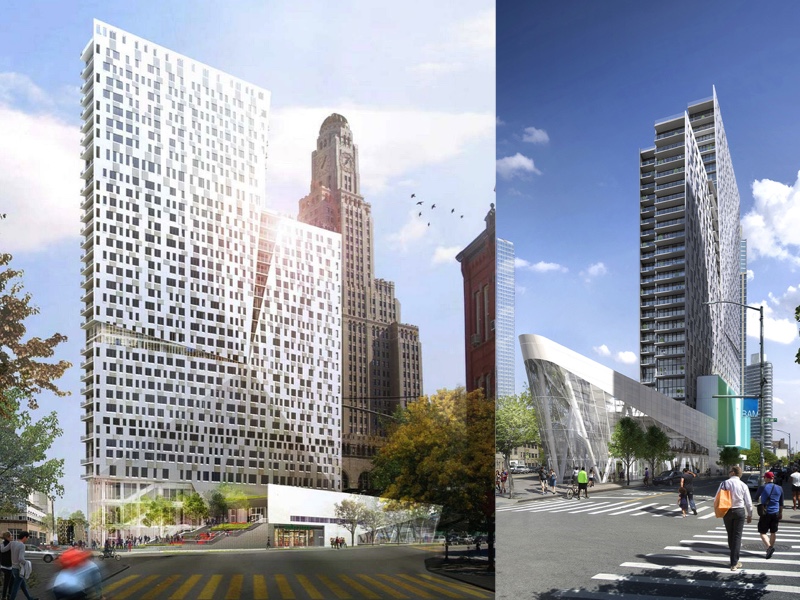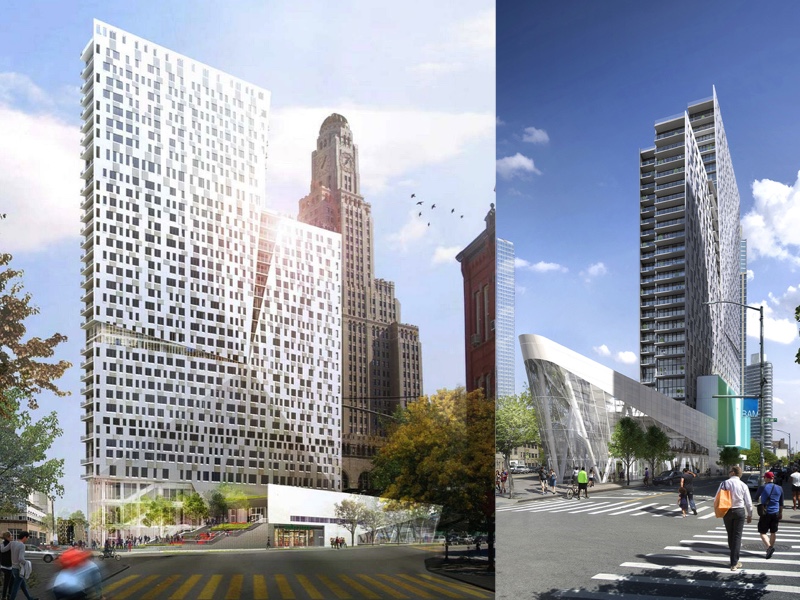 In a few years, Brooklyn will totally be unrecognizable.
The Real Deal reports Apple has officially inked a deal to open their second Brooklyn location on the ground floor of Two Trees Management's new development tower at BAM South in Fort Greene.
Rumors have been swirling for quite some time of the tech giant opening near Downtown Brooklyn but today a 10-year lease for about 12,000 square feet inside the 32-story mixed-use building at 300 Ashland Place has been signed.




The $170 million complex, to feature 379 residential units (76 priced at affordable rates), is also set to include a BAM movie theater, a new Brooklyn Public Library branch, a 651 Arts dance studio and a 10,000-square-foot outdoor public plaza; renters are expected to be moved in by this fall. The project has been more than a decade in the making. It was originally intended purely for commercial purposes only but was rezoned for mixed-use in 2008.
Apple opened their first Brooklyn location in Williamsburg, at 247 Bedford Avenue in July, to overwhelmingly mixed reviews.