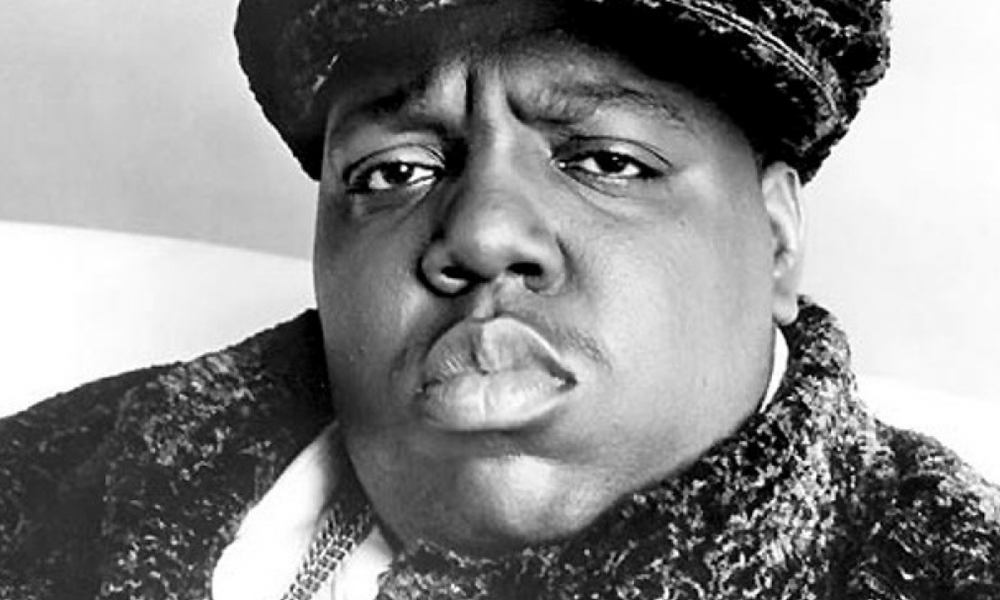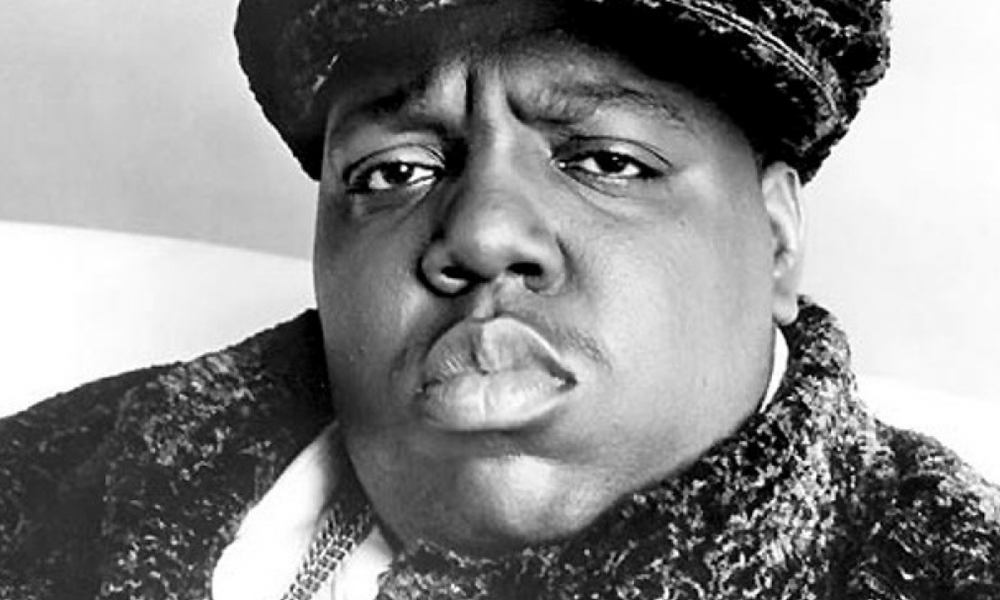 Today marks 20 years since the death of one of Brooklyn's greatest rappers — the Notorious B.I.G. Having been murdered at the young age of 24 on March 9, 1997, Biggie still managed to change both music and culture forever, solidifying his legacy as "the greatest rapper of all-time" according to Billboard and The Source.
Biggie's 1994 full-length debut, Ready To Die, earned a quadruple-platinum certification from the RIAA, spawned the GRAMMY Award-nominated "Big Poppa," and stands recognized at #133 on Rolling Stone's "500 Greatest Albums of All-Time" list and #8 on the "100 Best Albums of the Nineties" as well as being included on The Source's "100 Best Rap Albums of All Time List," Pitchfork's "Top 100 Favorite Records of the 1990s," and Time's "Top 100 Albums of All Time." Released posthumously following his tragic passing, Biggie's second album, Life After Death achieved a coveted RIAA Diamond Certification—one of few hip-hop albums to do so—and three GRAMMY Award nods. The critically acclaimed biopic Notorious celebrated his life and attracted widespread acclaim and box office success.
On Sunday, March 12, the Brooklyn Nets will celebrate the late rappers' legacy when they host the New York Knicks.
Biggie's closest family and friends will be in attendance to remember him throughout the night, with Sean "Diddy" Combs and Biggie's mom Voletta Wallace paying tribute to The Notorious B.I.G. with special pre-game and halftime ceremonies. Invited guests include Biggie's children, T'Yanna and CJ Wallace, RCA President and Brooklynite, Mark Pitts, and producer of the film Notorious, Wayne Barrow.
"Biggie's music played a major role in positioning Brooklyn at the forefront of the music industry, and on Sunday we will celebrate his enduring legacy," said Brett Yormark, CEO of Brooklyn Sports & Entertainment. "There is no better place to honor him than at Barclays Center, Brooklyn's biggest stage and the home of hip-hop."
Music from Biggie and the artists he inspired will be played throughout the game, the Brooklynettes will perform two special routines, and at halftime, DJ Enuff will play for the crowd. Fans will also see a video montage commemorating Biggie's life, and fans are encouraged to participate in the conversation on social media using #NetsBiggieNight.
On behalf of the Christopher Wallace Memorial Foundation, the Nets will refurbish the basketball gym at Queen of All Saints School in Brooklyn, where The Notorious B.I.G. attended middle school.
The Notorious B.I.G. Estate will also unveil Biggie's official "Hypnotize" designer label this week with a full-scale cross-continental joint launch, culminating at "Biggie Night." The collection will debut March 9 to 12 with a special pop-up shop at The Swag Shop at Barclays Center.