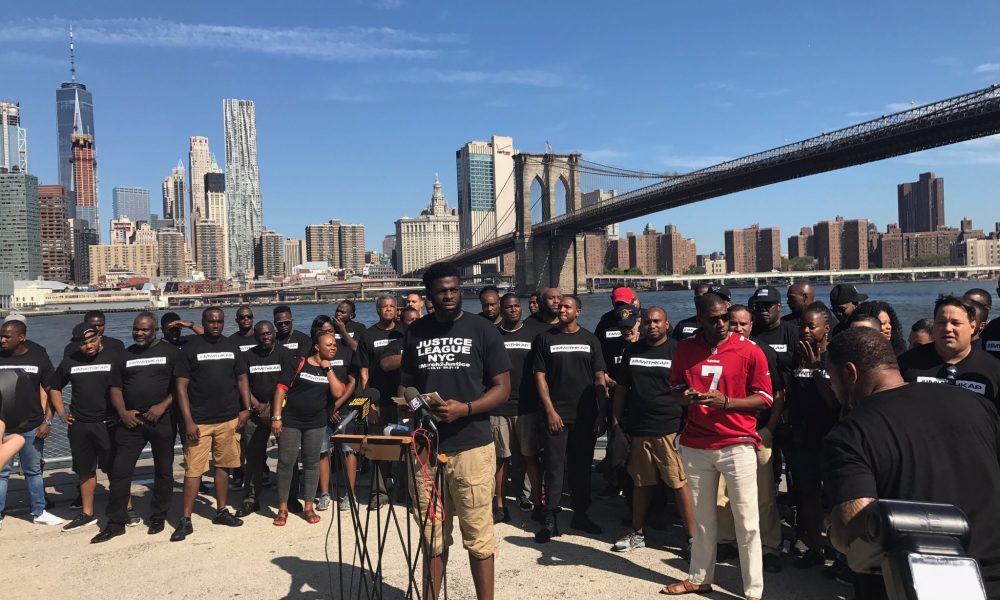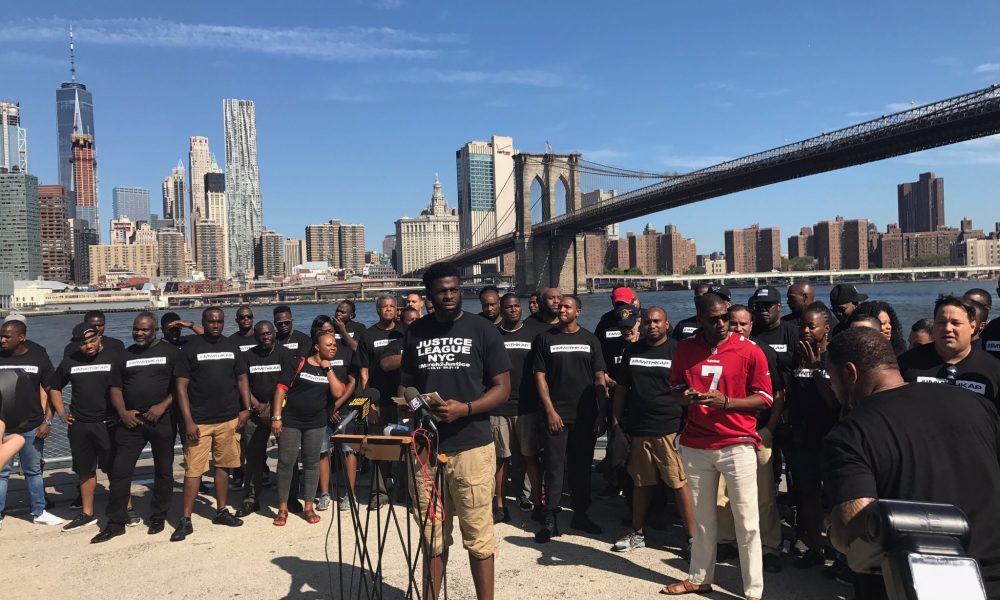 A group of nearly 100 law enforcement officers wearing black shirts with the logo "#ImWithKap," stood in support of NFL free agent, Colin Kaepernick — who has yet to get picked up by a team since outwardly taking a stance on racism and police violence.
"What Colin Kaepernick did is try to bring awareness that this nation unfortunately has ignored for far too long," NYPD Sgt. Edwin Raymond, who helped organize the Brooklyn event, told the NY Daily News. "And that's the issue of racism in America and policing in America. We decided to gather here today because of the way he's being railroaded for speaking the obvious truth."
Saturday's rally in Brooklyn Bridge Park featured officers of the past and present including legendary retired NYPD officer Frank Serpico (81), who became famous for standing against police corruption in 1960s-70s.
Though Serpico admitted he's not much of a football fan, he stated it was important for him to support Kaepernick for his stance.
"I am here to support anyone who has the courage to stand up against injustice and oppression anywhere in this country and the world," said Serpico.
Serpico uncovered widespread corruption in the NYPD while working undercover in the late 1960s-70s. He retired in 1972 with the NYPD's highest honor after he was shot in the face during a drug arrest. A movie detailing his exploits was featured in the 1973 Oscar-nominated film that shared his name and starred Al Pacino in the title role.
NFL fans have taken to social media to urge others to boycott watching this season until Kaepernick was signed to a team.
The black-balling of Colin Kaepernick should make us all boycott the NFL. The 99% CTE rate should make us abolish the NFL.

— DaHonorable Brotha B (@BlakeDontCrack) August 12, 2017
Current NFL players are also showing support for their former league mate.
Popular Seattle Seahawks cornerback, Richard Sherman, has said that Kaepernick's current NFL status was "not about football."
"The fact that this man is no longer in the NFL has nothing to do with stats on the football field, but for taking a knee and pointing out some of the flaws that have been tormenting people of color in this country for decades," said Darius Gordon of the Justice League NYC."
The new NFL season begins in September.