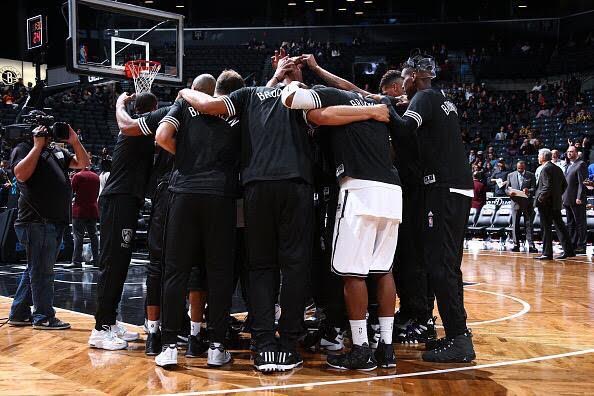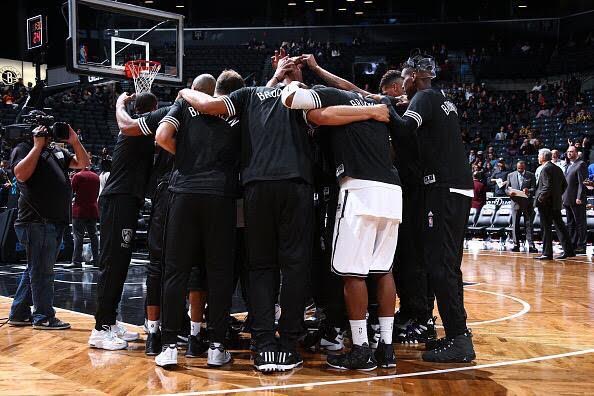 As you may or may not know, the Brooklyn Nets have just wrapped up their training camp at Duke Univeristy and already played their first pre-season game at the Barclays Center against Fenerbahce Ulker. The Nets have said many things to the media in recent days but there may have been some stories that were left out. While all can't be revealed now, here are some quick notes.
Did you know that if Rondae Hollis Jefferson wasn't playing basketball he would be a soccer player or a comedian? As the years go on, we might start asking ourselves if there is anything Rondae can't do. He expressed his interest in sports beyond basketball mentioning that he also plays golf and would be a soccer player if he couldn't play basketball.
After spending a few hours with Rondae, I know for sure he could be a comedian. But he still is a rookie so I wondered how far he took his jokes. Only way to find out was to ask so I found Lionel Hollins and Billy King,  the Head Coach and General Manager of the Brooklyn Nets. I asked them both if Rondae has tried any pranks on them and they both had similar takes. When asked to Hollins he said with a smile " Pranks?, no he hasn't tried it with me and he knows not to. He knows who he can that that stuff with." When asked the same to Billy King, Billy stated "No, he wouldn't do try to do that with me…but if he did, I'd get him back. Yea i'd get him back." That just confirmed that this new Nets team is really bonding fast, quick and in a hurry.
I asked Jarrett Jack about the return of the one-thow-wow-shuffle and he had this to say. "yea you'll see it but hopefully the games won't have to be that close." When going through the names of players who he's think would look the funniest doing it we both agreed on Brook Lopez. Personally, I would love that to be a thing on this team. If you make the game winning shot, you have to do the one-thow-wow-shuffle. 
We may hear about YES Network's Sarah Kustock vs Wayne Ellington in the future. Do you remember the name Sarah Jesus? For those of you who don't know, Sarah CAN ball. She crossed up someone last year and made the shot on them. Sarah implied that she could do that to Ellington but she likes him so she wont. Skeptical of Sarah's skills, Ellington wanted to see for himself but she was in heels so that was a no go. Still skeptical, he asked her to at least show him her form with the ball. Sarah agreed and Ellington was surprised saying "Oh yea, she can shoot." Don't under estimate her though Wayne.
Brook Lopez said that he wont be growing out his hair this year. He said he'll keep it around what it is now but won't go anywhere near what his twin brother has.
Irina Pavalova is well aware of how the media and critics were dragging the Nets through the mud with their comments and said "I've been doing this for 5 years and you know to them, when we have veteran players, we are too old. When we get some youth, we're too inexperienced."
More will be revealed about this team through the season and I can promise you that the best and funniest are yet to come.