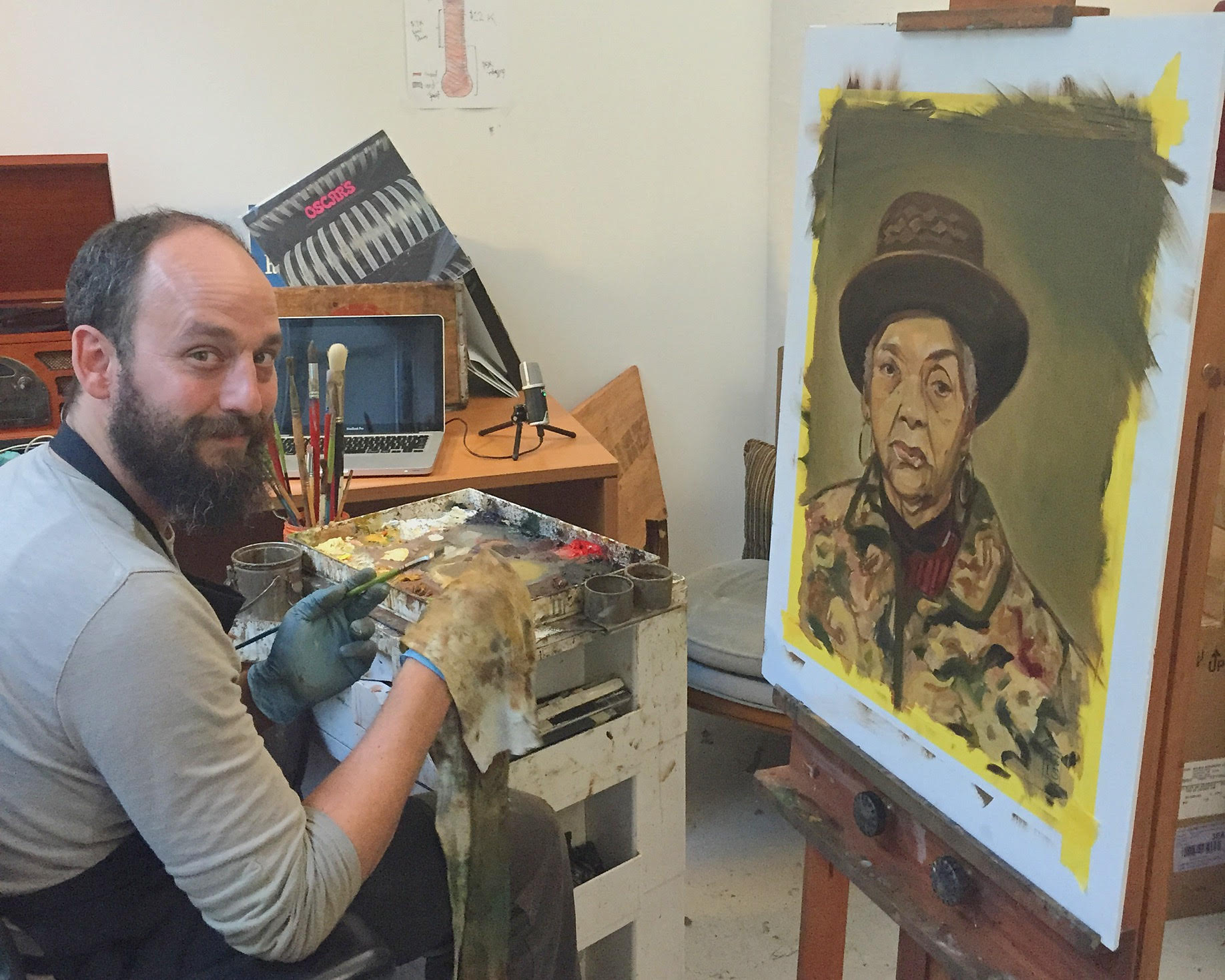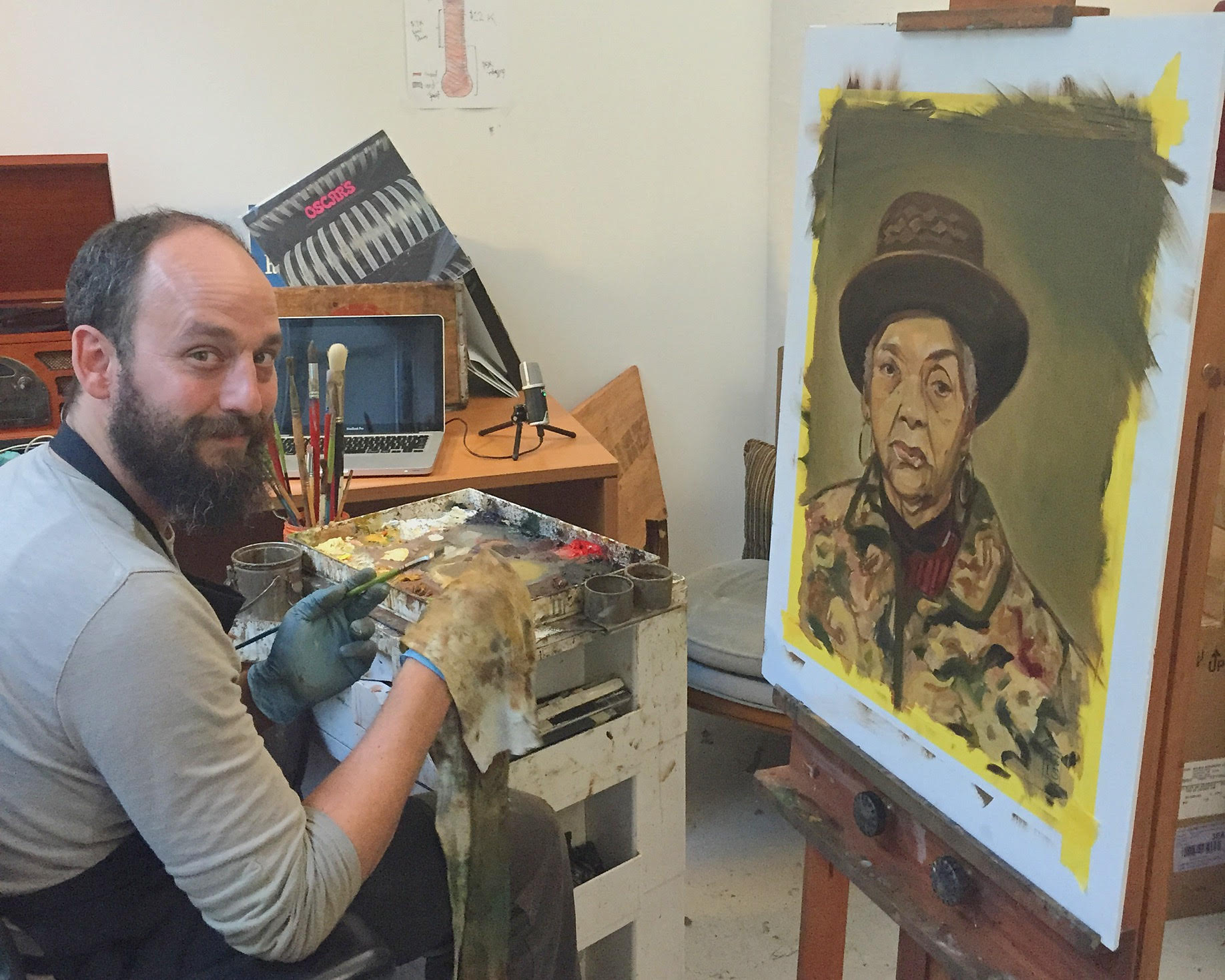 The regal sounding Brooklyn neighborhood of Crown Heights was once known as Crow Hill. The area that had been named after a super intelligent black bird with a menacing cry has experienced many many changes through the years. But what happens to the people in a community that undergoes change? Are some of those folks, along with their contributions, forgotten?
Rusty Zimmerman, a local artist who moved to Brooklyn about ten years ago, is capturing on canvas, the essence of Crown Heights today. He wants the world to have a tangible record of the people of Crown Heights right now amid the rapidly changing demographics. That means accurately capturing their awesomeness and the diversity of the neighborhood.
Through the "Free Portrait Project," Rusty plans to paint 200 individuals between June 2015 and May 2016. After all 18″x 24″ portraits are completed, Rusty's hope is to showcase them at the Brooklyn Museum in Prospect Heights. During the exhibition, each person's portrait will be highlighted by his or her unique story. He will also show the commonality of seemingly different peoples within the neighborhood. To meet his challenging goal, Rusty has been averaging about fifteen portraits and interviews a month.
He says, "anyone who lives or works in Crown Heights is eligible to be painted." Masterpieces are created in his studio located at 1000 Dean Street. This historic commercial building where many creatives now work was once a Studebaker Service Station. Studebaker serviced automobiles there in the early 1900s. And though, part of Brooklyn's interesting past, the Studebaker name is still quite apparent on the Dean Street building today.
What is also very apparent is Rusty has embarked on a meaningful purpose-centered community project. Once a portrait is completed, he assigns the "sitter" a community service opportunity specifically designed to foster a sense a community and awareness. "Who is Crown Heights?" Residents proudly say, "I am Crown Heights."
For more information on the Free Portrait Project: Freeportraitproject.org. Also keep up to date and learn how you can donate to the project via Facebook.