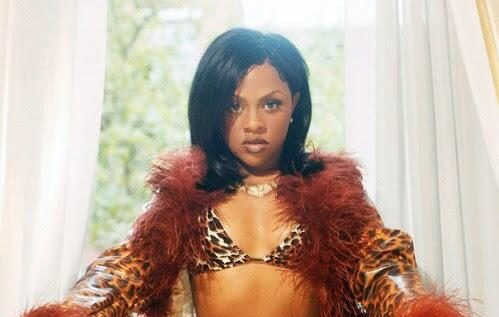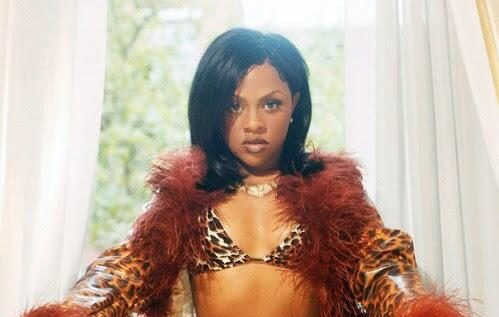 Can you believe that it has been 20 years since Lil' Kim changed the game for women in hip-hop?
On November 12th, 1996 the Brooklyn-born rapper would shock the world with the release of her solo debut album, Hardcore. Having already made a name for herself as the only female rapper of  Notorious B.I.G's group Junior M.A.F.I.A, Kim was determined to show the world how she could succeed alone in a male dominated music genre.




With Hardcore, Kim brought hip-hop raunchy, sexy and explicit lyrics from a female — unapologetically. The album cover displayed Kim covered in lingerie, on all fours, on top of a bear skin rug and the CD also came with a poster of the rapper in a squatting position — becoming the rapper's most iconic photo to date.
Although Kim is small, standing at only 4 feet 11 inches and spoke with a high pitched voice, when she rapped it was raunchy, hard and deep. Fans were drawn to this new style of rap that Kim presented, empowering women and shocking a number of men.
For Brooklyn Kim is the "Queen Bee" and most certainly a Queen of Hip-Hop and in celebration of 20 years since her solo multi-platinum debut. OurBKSocial staff took it to the streets of Brooklyn to ask fans the impact Kim had on their lives and the world:





OBKS: What Impact did Lil' Kim's Hardcore Album leave on Hip-Hop? How did it affect gender roles in the industry?
T. Palmer: Lil' Kim's Hardcore album has to be one of the most prominent albums in women's [hip-hop] history. The impact was extremely major as it left a huge impact on my life, as a person who listens to hip-hop, and also, a female. Kim made it cool for females to brag about sex, she made sex socially acceptable in our culture. Her word play, and style made men go hard, made them want to compete with her on whatever track she was on with them. Hardcore set the premise for the "sexually available" and our culture's "ride or die chick."
What was your reaction to Lil Kim's Hardcore Album when it first came out?
B. Jeanite: When it first came out, I was a little taken aback at how vulgar it was. The way she spoke about sexuality, and the things that she would do as if it was a response male rappers. It was just something new, something different. Wouldn't say that I was a fan at first because of how explicit and vulgar it was, but after I got the chance to see her perform in concert, my perspective of her changed. I liked it, I like her.
As a woman, how did it make you feel when Kim came onto the scene in a such a sexual way, opposed the rappers who came before her like MC Lyte and Queen Latifah?
B. Jeanite: At first her style of clothing or lack thereof was not a plus for me because I was so used to the style of Queen Latifah, Mc Lyte, YoYo. That was my era of female rap I grew up to. They were more conscious about what they were talking about but when Lil' Kim came out I see this short woman going toe to toe with the guys and it made me feel different. Lil Kim was changing and defining a new era of hip-hop that I had to get used too and eventually grew to love it. It made me realize how great of a rapper she is.
How do you think Lil' Kim paved the way for the female rappers of today?
B. Jeanite: Today's female hip-hop female artists like Nicki Minaj and Remy Ma are still sexy and spit those explicit lyrics. I think that Kim set the bar high, and now newer female rappers have to answer the call. Kim is the example. It would only right to give credit where it is due. If it wasn't for her, these women really wouldn't have that platform.
What is your favorite Lil' Kim song off the album?
B. Jeanite: That's easy, "Big Momma Thang".