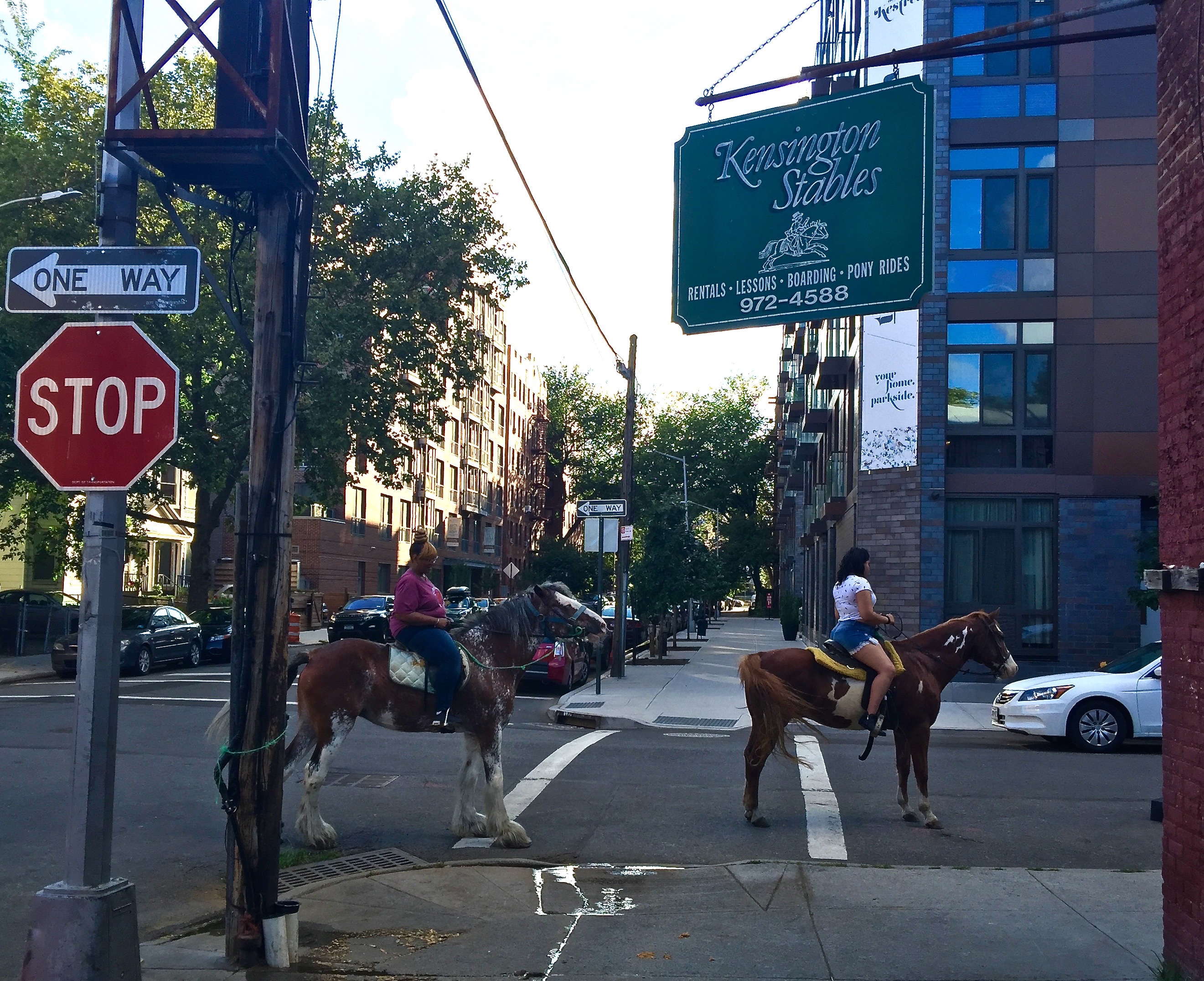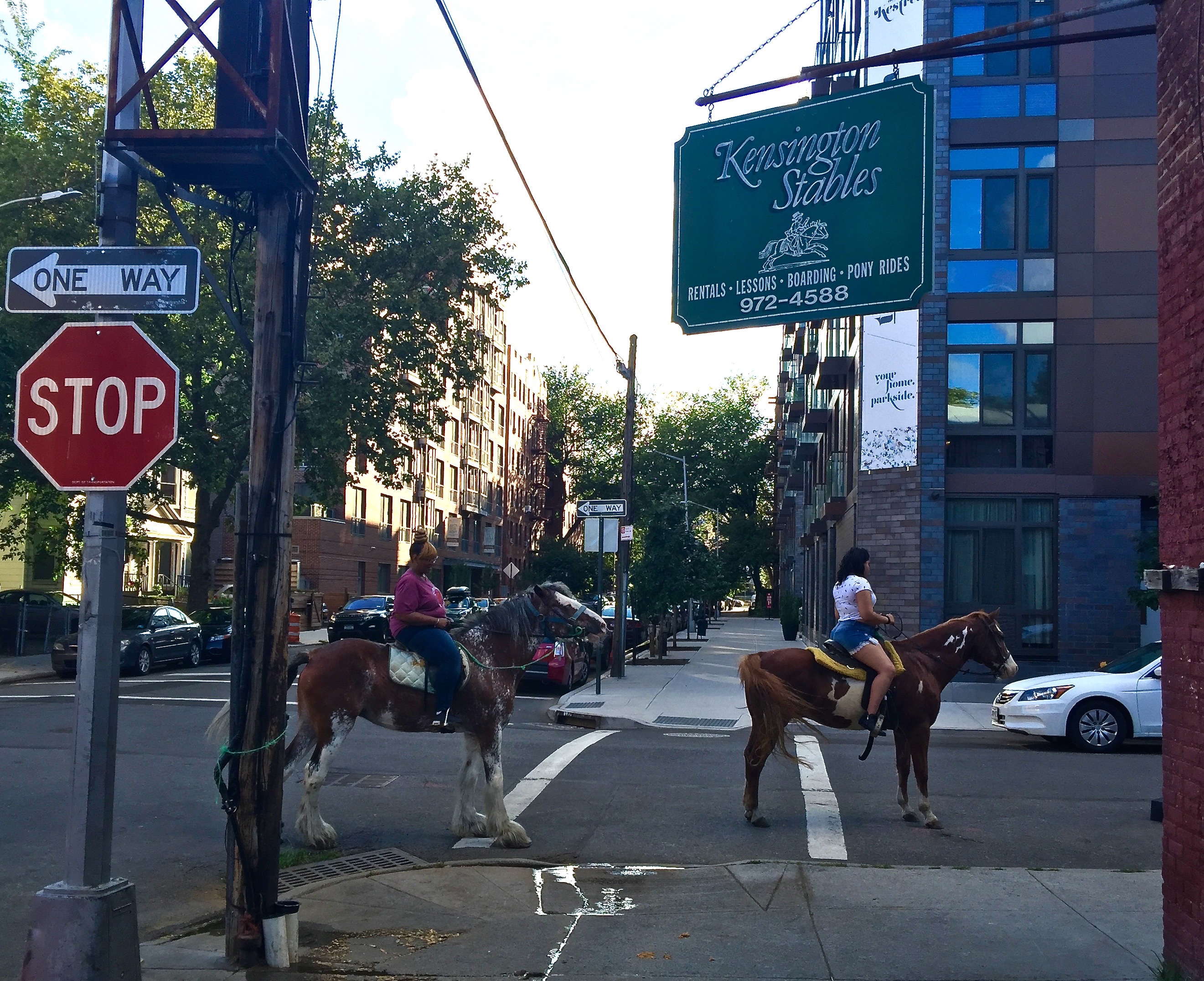 KENSINGTON/PROSPECT PARK — Brooklyn industrialist and president of the GBX–Gowanus Bay Terminal, John Quadrozzi Jr. is the new owner of Kensington Stables  —  one of Brooklyn's most historic and last operating horse stables.
Quadrozzi purchased the facility at auction back in December, but the deal officially closed the beginning of this month. As the new owner, Quadrozzi plans to maintain the stables while also seeking a zoning variance to build residential space on top of the stables, according to Crain.
Quadrozzi plans to rename the facility Prospect Park Stables, refurbish the barn, partner with community groups and the city to get a clearer path into Prospect Park for the horses to be ridden and to keep current management in place for a minimum of five years.
"We're going to revitalize the stable with all state of the art equipment," Quadrozzi told Crain. This equipment will include odor elimination ventilators so that potential residents and nearby neighbors won't have to smell horse dung.
The Blankinship family, former operators of the stables built in 1930, declared the stables bankrupt last February but because of the new deal, will maintain a stake in the property and continue caring for the horses. Quadrozzi's 19-year-old daughter will also have a stake in the business.
"What a great day for Brooklyn!" City Councilman Brad Lander said in a statement. "Preserving Prospect Park Stable means that riding will remain in Prospect Park, and that horses will continue to be our neighbors."
Brooklyn's other horse riding facility, besides Kensington Stables, is Jamaica Bay Riding Academy in Bergen Beach.