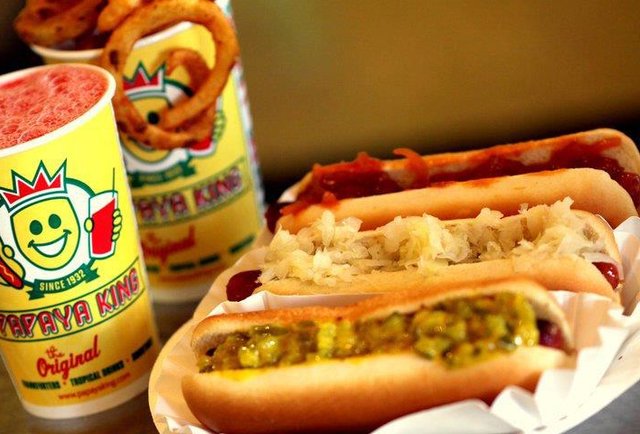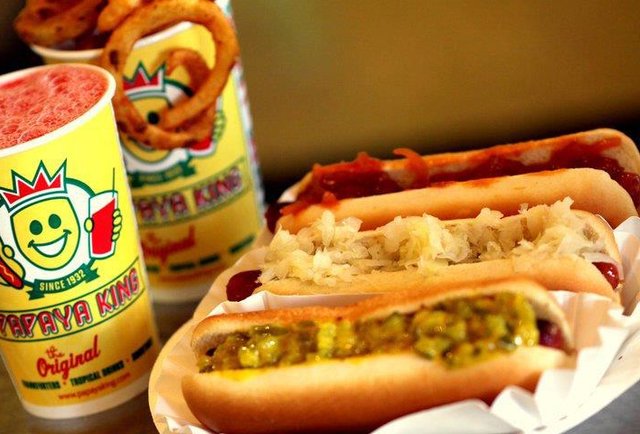 Everyone welcome to Brooklyn, the new Manhattan.
Papaya King, the classic East 86th Street hotdog and fruity drink spot, is making it's way to Downtown Brooklyn. Following in the footsteps of fellow historic eatery, Katz Deli, also headed downtown, the cheap fast-food restaurant will be located at the corner of Flatbush Avenue and Nevins Street.
Get ready for the eatery's signature franks, burgers and tropical drinks as the Brooklyn location will offer the same menu as the original.
"As a native Brooklynite I am proud to bring an iconic NYC brand to the borough," Papaya King owner Wayne Rosembaum told Eater.
There's a lot of food headed Downtown Brooklyn as the nearby DeKalb Market Hall will be home to Katz Deli, Pain D'Avignon, Arepa Lady, Ample Hills Creamery, Forcella Pizza, No. 6 Depot Coffee, Steve's Ice Cream, Pierogi Bar, Cuzin's Duzins, Sunday Gravy, Eight Turn Crepe, Duck Season, Fletcher's Brooklyn Barbecue and a Trader Joe's not too far away if you rather cook.
You can expect the Brooklyn Papaya King early December. Foodie party anyone?