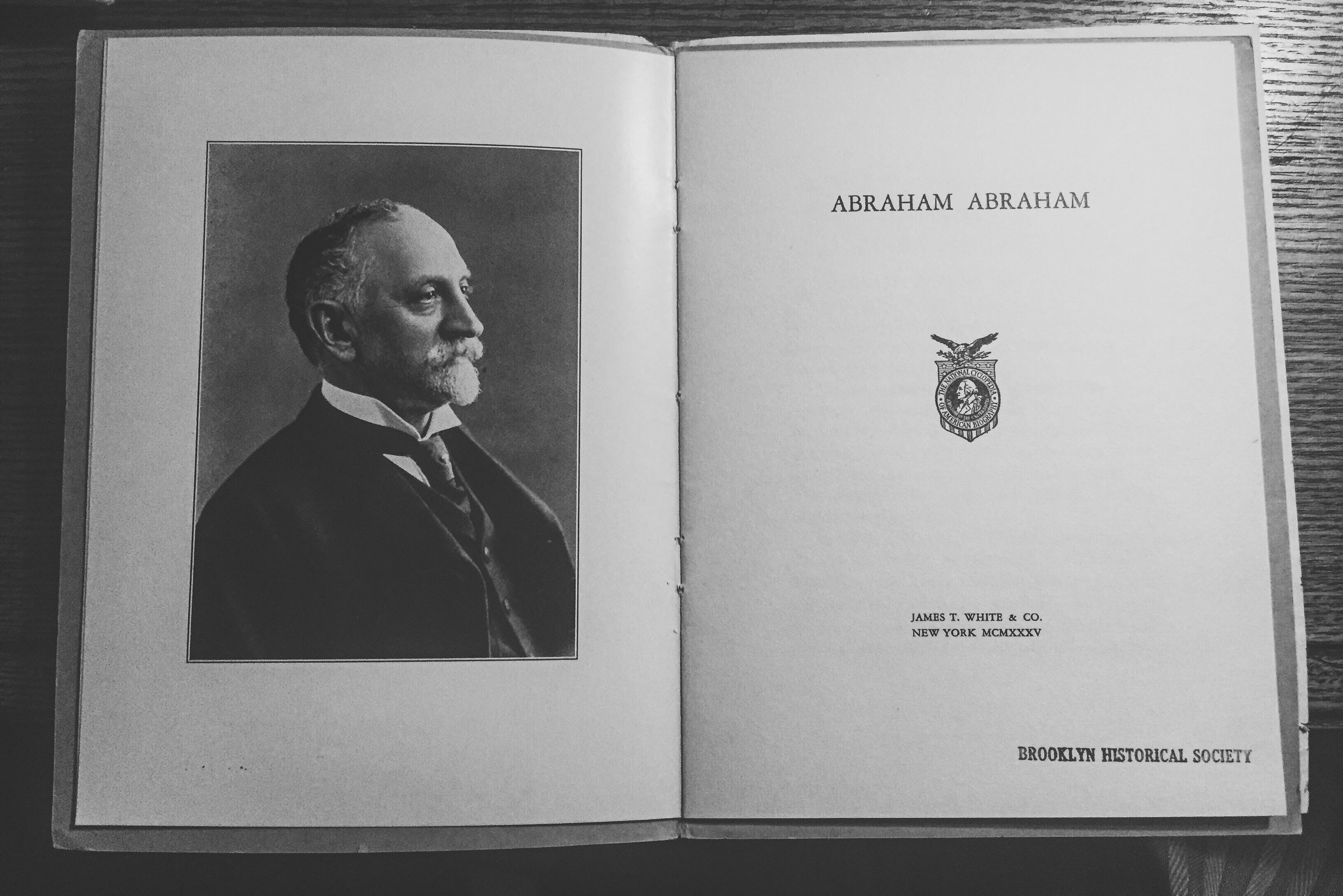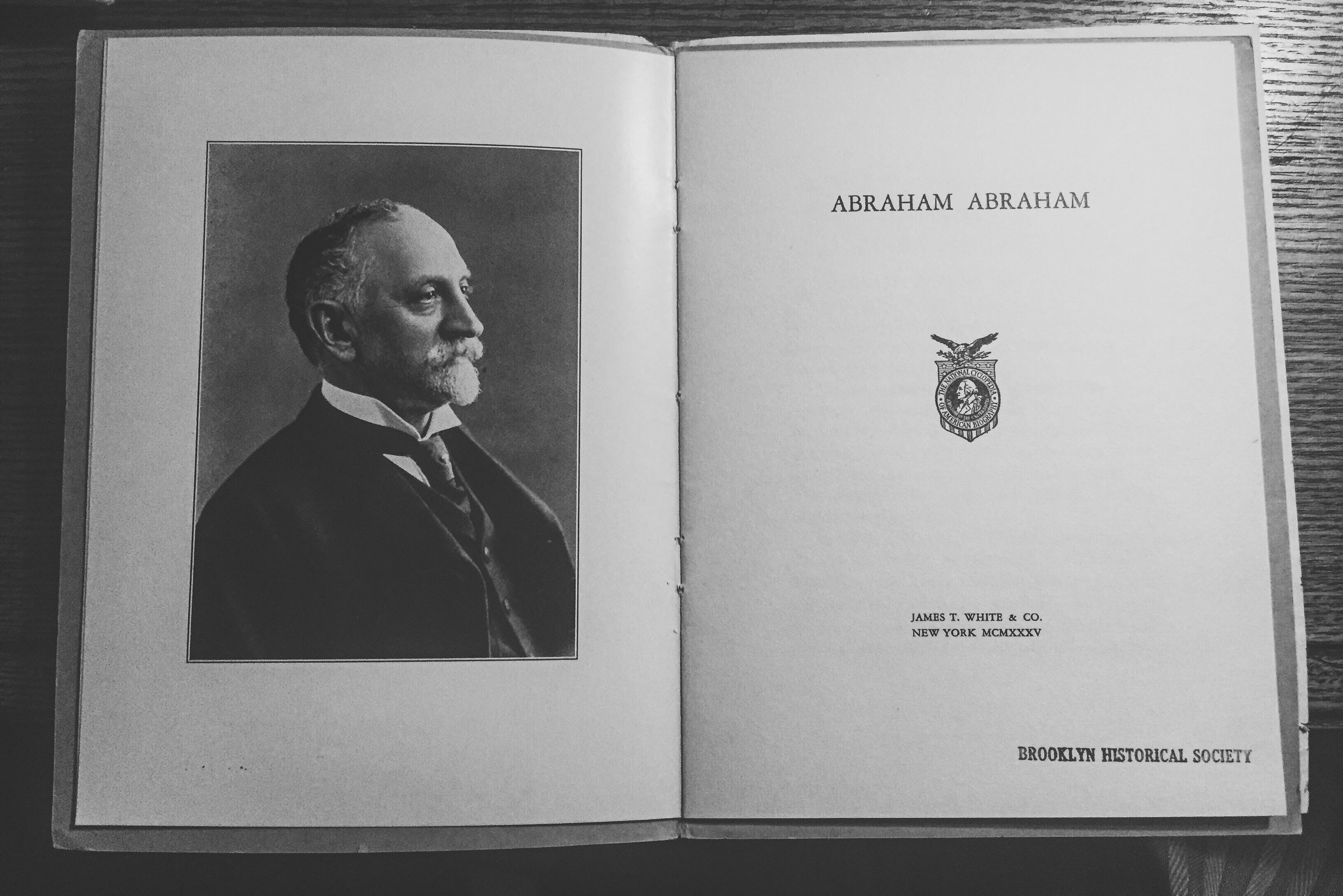 You've probably heard of "Doctor's Row" in Crown Heights, Brooklyn. This historically distinguished professional neighborhood stretched from New York Avenue to Kingston Avenue on President Street. In the early 1900s, doctors working for Kings County Hospital, (now Kings County Hospital Center) Brooklyn Jewish Hospital, (now Brooklyn Jewish Hospital Apartment Complex) or The House of St. Giles the Cripple (now St. Mark's Day School) lived in style along President Street.
Beginning in the 1860s, before there was a "Doctor's Row", St. Marks Avenue housed some of the wealthiest and most powerful men in the City of Brooklyn.
According to the New York City Landmarks Preservation Commission's Neighborhood Profile, prominent industrialists like the founders of the Underwood Typewriter and Gillette Company built exclusive mansions with magnificent gardens there.
Abraham Abraham, a Crown Heights hidden figure, lived at 800 St. Marks between Brooklyn and New York Avenues. The Brooklyn Eagle said, his city home was located in Crown Heights, Brooklyn while his country home nestled in Thousand Islands, New York. Today, his mansion no longer stands, in fact the number 800 doesn't even exist on the block.
Abraham, a successful businessman and sincere philanthropist, loved Brooklyn and enjoyed supporting the city; he did much for the growth and development of old Brooklyn. He is best known though for co-founding the celebrated Brooklyn department store — Abraham & Straus.




Abraham was born March 9, 1843. According to reports, he was a sickly child who missed many days of class because of his health. At an early age, he proved to be quite entrepreneurial. By 22, he had opened a store with his partner, Joseph Wechsler. Wechsler & Abraham sold dry goods (ready-to-wear clothing and notions) in their small shop at 297 Fulton Street — an address that no longer exists as it was absorbed into Cadman Plaza. Business boomed. By the time the Brooklyn Bridge opened in 1883 connecting Brooklyn to Manhattan, Abraham began looking for larger territory. He envisioned a downtown shopping area long before his competitors.
In 1885 the business moved to 422 Fulton Street. Abraham began utilizing the entire block for his grand Brooklyn department store. By 1893, Wechsler's interest was purchased and the store's name changed to Abraham & Straus (A&S). Nathan and Isidor Straus (Isidor later died on the Titanic in 1912) and Simon Rothschild were Abraham's new partners. For 100 years the A&S flagship store thrived on Fulton Street. Sadly by 1995, the brand had died; the store was turned into a still standing Macy's Department Store.
Abraham was proud of Brooklyn. He was also a major financial donor to Brooklyn Jewish Hospital and became its first President. Before dying in 1911, he contributed generously, both time and money, to making the city great. By the way, Abraham supported the idea of the five boroughs becoming one — New York City.
William J. Gaynor, Mayor of the consolidated New York City (1910-1913), once said, "I never knew of a more just and equitable man than Mr. Abraham."