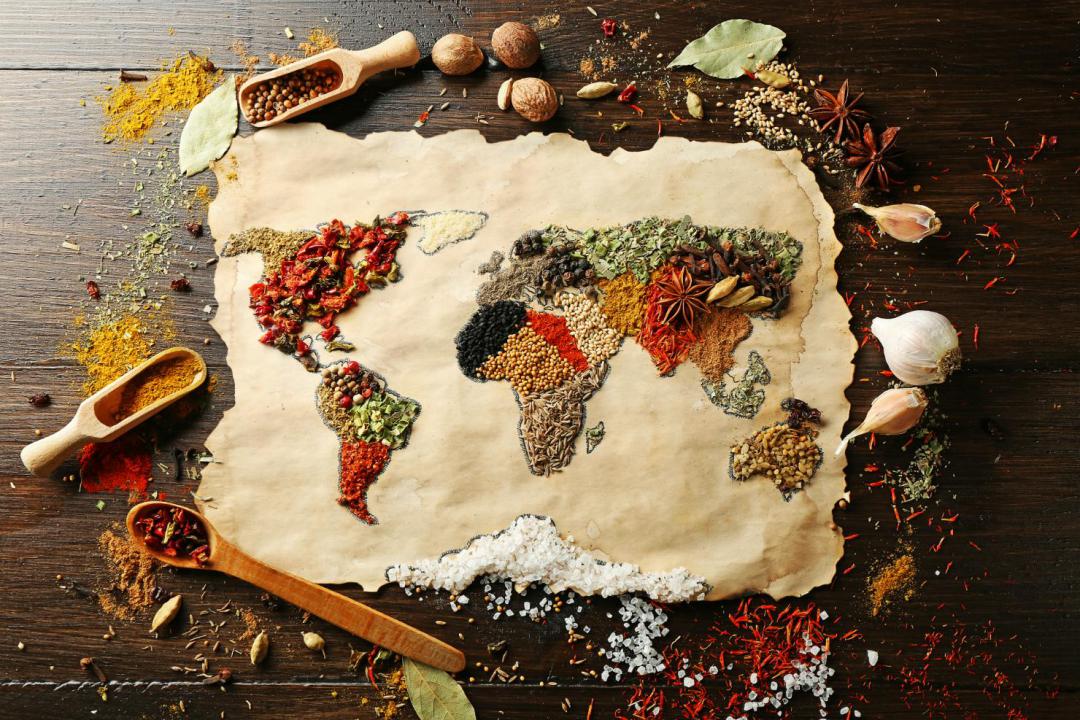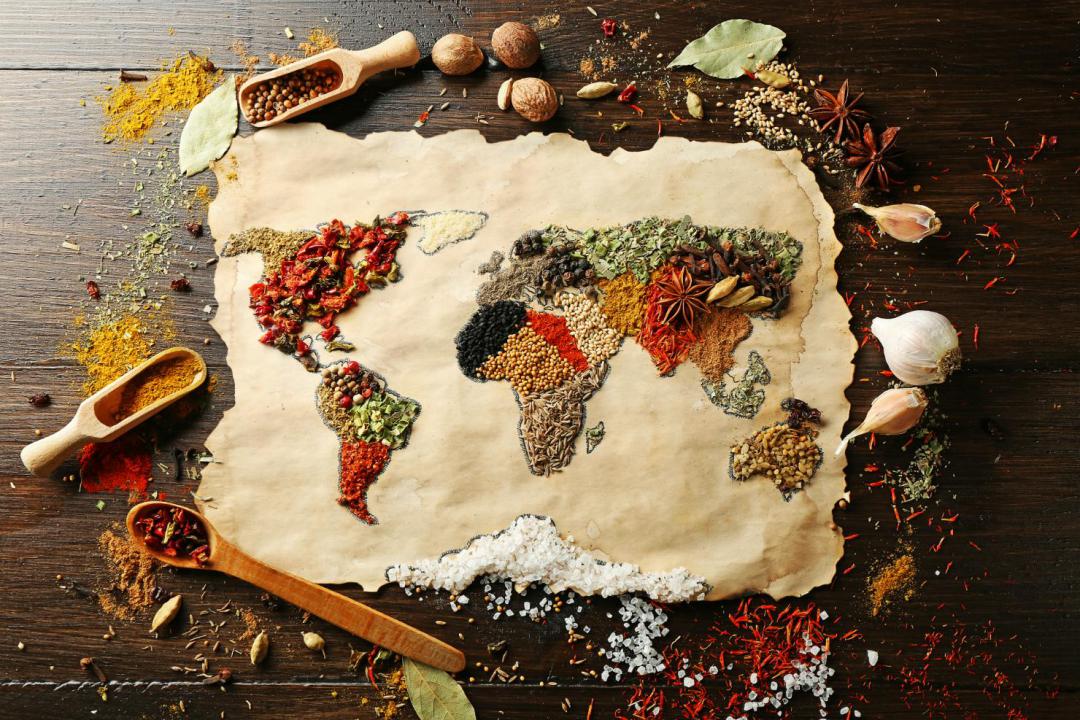 Get your global eats in the Brooklyn streets.
Whether it's an artisanal sausage or a five-course tasting menu, you can find pretty much anything you crave right here in our fine borough. The ambitious eater can fare pretty well without taking more than a couple subways. Slipping into a food coma without worrying about passports, airports or driving sounds ideal to me!
Russian
Brighton Beach is your spot for Russian soul food. Skovorodka celebrates Russian and Ukrainian fare right by the Brighton Beach Q stop. Borscht, stews and Georgian khachapuri await you, and lunchtime is a solid deal. For a glitzy night, check out Tatiana for a side entertainment paired with your Russian delights.




Italian
It's said that mom's meatballs are the best, but the balls from Lorimer Market bring strong competition. Take some to-go or order an affordable meatball hero to enjoy at one of the few tables there. Don't forget a side of broccoli rabe. Even though it's North Williamsburg, there's plenty of old-school flavor around. Go back in time at retro red sauce staple Bamonte's, right around the corner. It's been there since 1902. South Brooklyn has slice staples like L&B Spumoni Gardens for Sicilian slices and J&V Pizza for slices and calzones. Spend a summer afternoon waiting for one of Dom De Marco's pies at Di Fara in Midwood. The sweetest sauce, freshest basil and loving crackle of the crust from a true pizza legend make it worth waiting for. Don't forget Brighton Beach's Randazzo's Clam Bar for some seafood and pasta action by the water. 
Ethiopian
The best part about Ethiopian food is you eat everything with your hands using injera, a spongy bread made from teff flour. Ghenet in Park Slope offers a very chill, very delicious experience. The staff is helpful for newbies and everything is scrumptious, including traditional dishes and unique modern ones. Awash has a few locations including a quaint Cobble Hill cafe. Bushwick's Bunna Cafe pleases the vegan crowd and will school you on Ethiopian coffee ceremonies.




Polish
Meet me in Greenpoint. You can get great deals here at Polish restaurants. Vibes are friendly, and prices are reasonable for large amounts of goodness like kreplach, pierogi and borscht. Try grzaniec, or warm spiced beer, at Karczma where you'll feel like you stepped into a Disney movie (think Beauty and the Beast here.) Watch amazing plates go by and treat yourself to a $10.50 lunch special that includes soup (like borscht or tripe) and a main course. You won't need dinner. If quail, pheasant, boar or venison don't entice you, maybe roasted duck legs cooked with apples will suit you at Krolewskie Jadlo. If you've ever wanted to eat like a king, these are the places to do it. Want goods to go? Check out Polka Dot for all your meat, pierogi and potato pancake needs.
Korean
The folks behind the Good Fork in Red Hook opened Insa in December, a Korean BBQ/karaoke spot in Gowanus, to rave reviews. Good eats and private karaoke rooms are a winning combo for me; you get everything great about K-town without leaving Brooklyn. Another relative newcomer White Tiger, offers eclectic takes on Korean fare as well as some traditional items. Kimchi bloody mary? Yes, please.