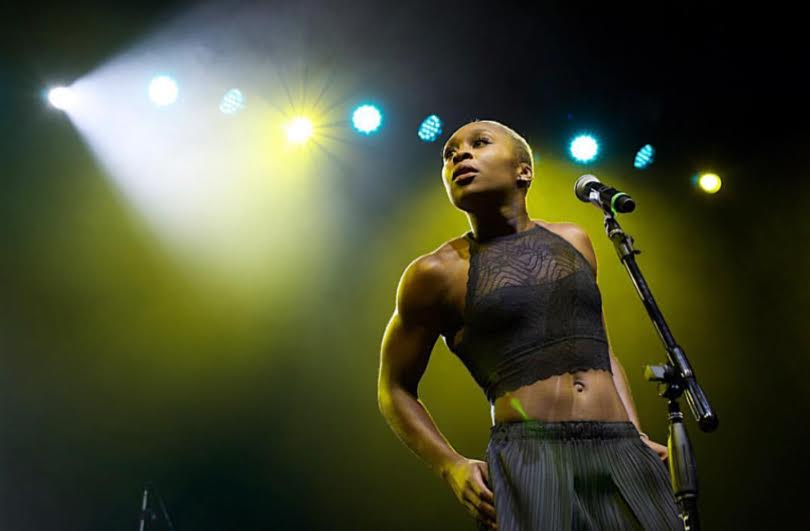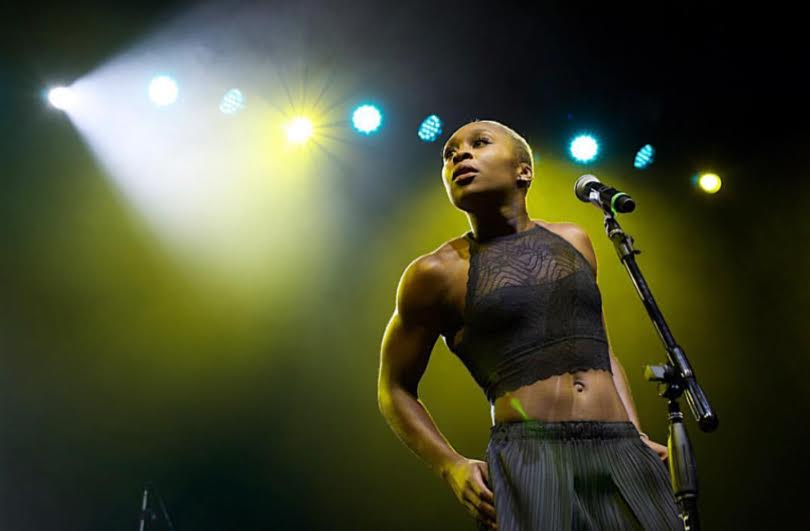 A powerhouse of talent stormed through Coney Island yesterday. Luckily, the actual rain stayed away.
Before he was a Glee and Broadway star, Darren Criss was just a kid with a dream, and as an adult, he dreamt of a daylong music festival for theatre fans to see their favorite Broadway stars live. Last September that dream came true, and on Labor Day this year theatre fans gathered for a grand celebration of all things Broadway.
'The Great Elsie Fest' sparkled at the Ford Ampitheater in Coney Island. Fans from the five boroughs and beyond gathered to celebrate their love of theatre and music, complete with sing-a-longs and photo ops with their favorite Broadway stars. The event is billed as 'NYC's greatest music festival, featuring stars of the stage and screen.'
Fans excitedly waited in line for 1-1.5 hours before being let in. The festival finally kicked off around 2pm with Broadway great Megan Hilty, who sang a few songs from Smash, "Suddenly Seymour," and  "Diamonds are a Girl's Best Friend." "I knew I'd find you one day," Hilty said when she entered the main stage.




Unbreakable Kimmy Schmidt star Tituss Burgess, brought a fun, lighthearted energy and made fun of NYC's intense weekend storm warnings. He asked the audience to remind him what the last hurricane was called. It was Irene. "Oh yeah. It sprinkled at my house," he said.
He introduced his band as the "poor unfortunate souls," leading into a fun rendition of the song sang by Ursula the sea witch in The Little Mermaid. "This is the role I should have played," he said.
The end of his set took a more serious tone, when he called on audience members to vote and make sure their older relatives are voting. He encouraged those in power to help minorities because Black Lives Matter! "I assume everyone here is all about love," he said.
Corey Cott tore it down with a tune from Jesus Christ Superstar and his favorite song from Gigi, which he was in with Vanessa Hudgens on Broadway. It was obvious how excited he was to be there. "I'm just a theatre dork," he said.
Future star of Kinky Boots on Broadway, Todrick Hall, sang a few songs from his album "Straight Outta Oz" and had the entire arena straight outta their minds listening to his powerful vocals.
Special guests Caleb McLaughlin and Gaten Matarazzo of Stranger Things fame both brought their siblings for a brief and adorable set. McLaughlin and his sister sang "I Just Can't Wait to Be King" from The Lion King with Darren Kriss.
The pièce de résistance had to be TONY Award winner and Color Purple star, Cynthia Erivo, who always seems to bring a crowd to their feet, no matter what she sings.




Between sets, the Marie's Crisis stage featured sing-a-longs and other performances. Marie's Crisis Cafe is a famous West Village piano bar that draws musical theater folks for Broadway sing-a-longs.
Jackie Sibille, who lives in Manhattan, was loving Elsie Fest with her friends. "I've never felt so nerdy and cool at the same time," Jackie said. "Country and rock have their festivals, so why not us?" her friend Christine said.
Let's hope Elsie Fest makes Brooklyn their permanent home.