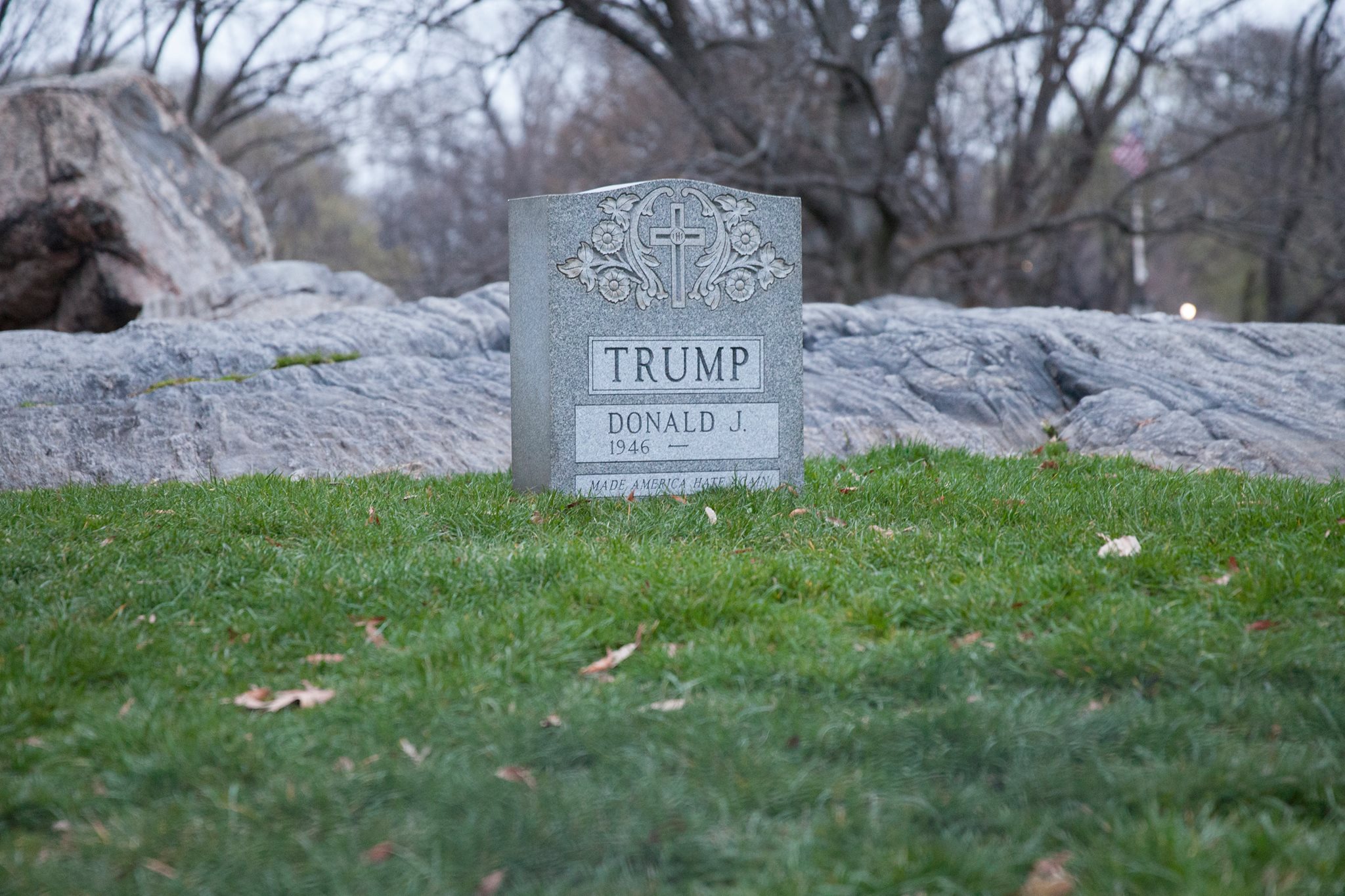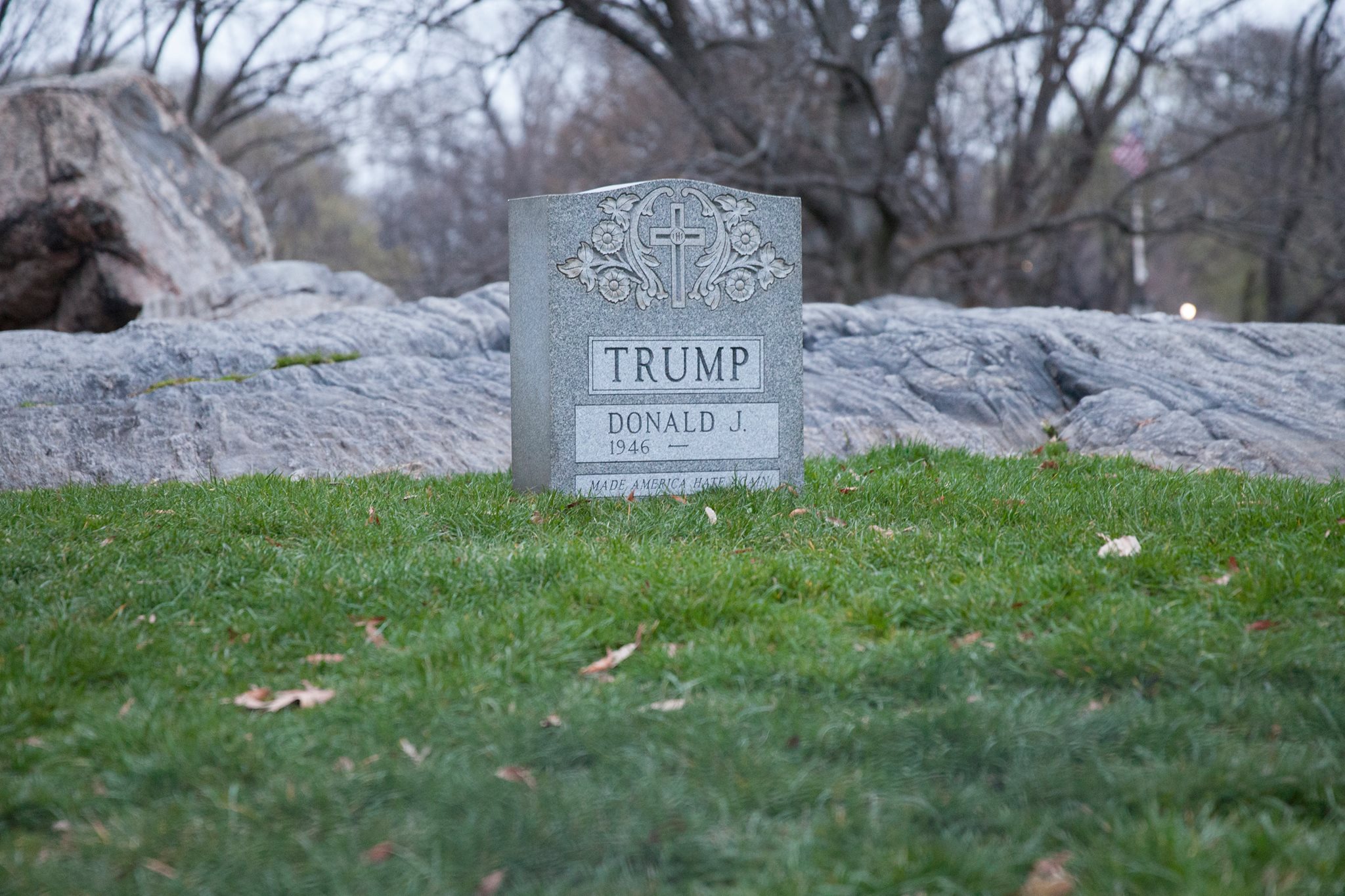 I know you remember the mysterious Donald Trump tombstone found in Central Park that went viral on social media back in May. It didn't take authorities long to find the person behind the madness — Brooklyn artist, Brian Andrew Whiteley.
The tombstone with no death date but bearing the slogan "Made America Hate Again," a play on Trump's presidential campaign slogan, was quickly confiscated by the NYPD but Whiteley was able to retrieve it in July. This Friday, September 23, Christopher Stout Gallery on 119 Ingraham St., in Bushwick will display the original tombstone alongside a photograph of it in the Park taken by art photographer Ventiko as well as a limited edition grave rubbing of the stone, created in collaboration with "master printer" James Stroud.
The work will also be on view as part of Bushwick Open Studios weekend — a three-day arts and culture festival hosted October 1-2, 2016 by the volunteer-run organization Arts in Bushwick.