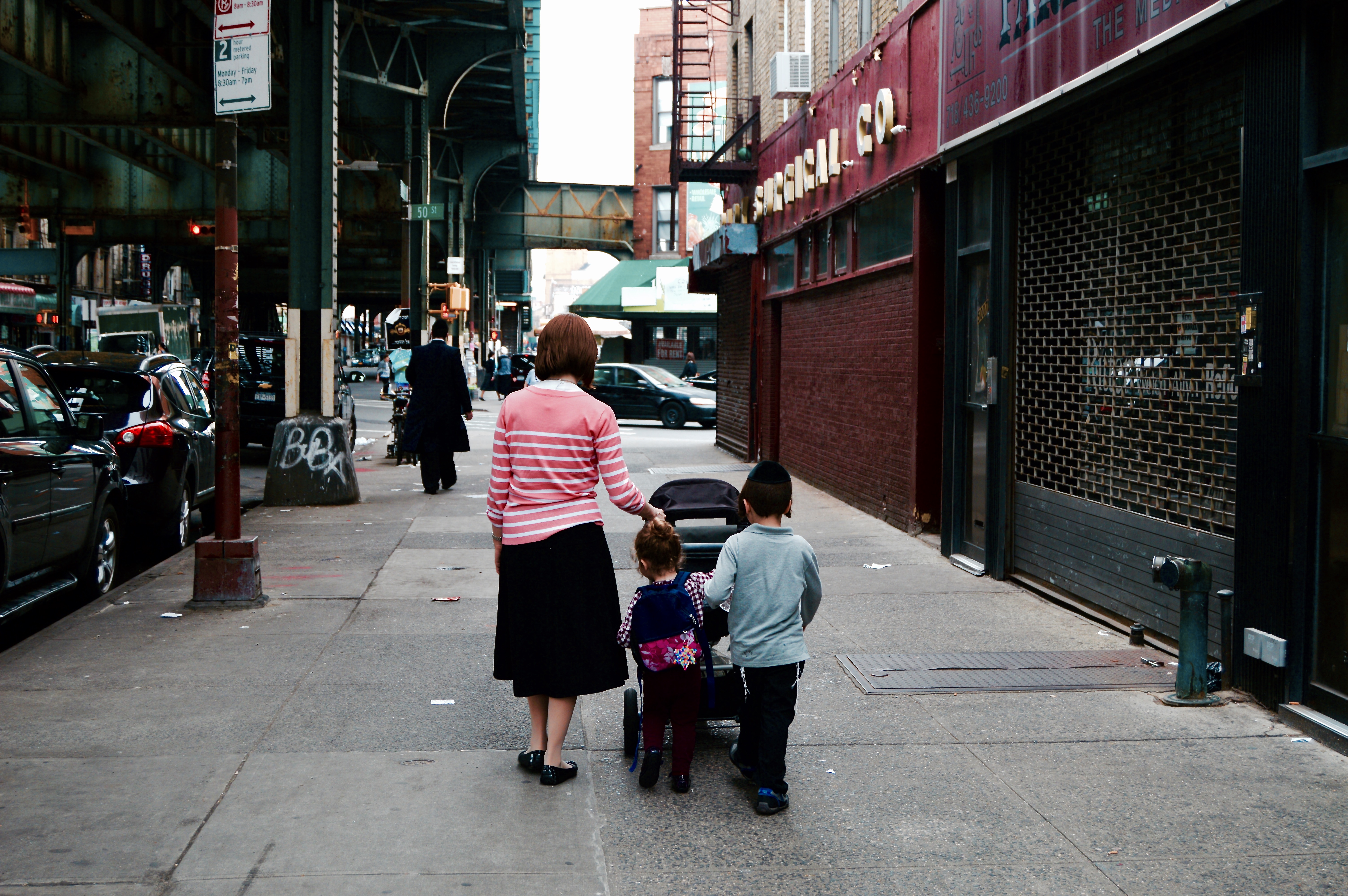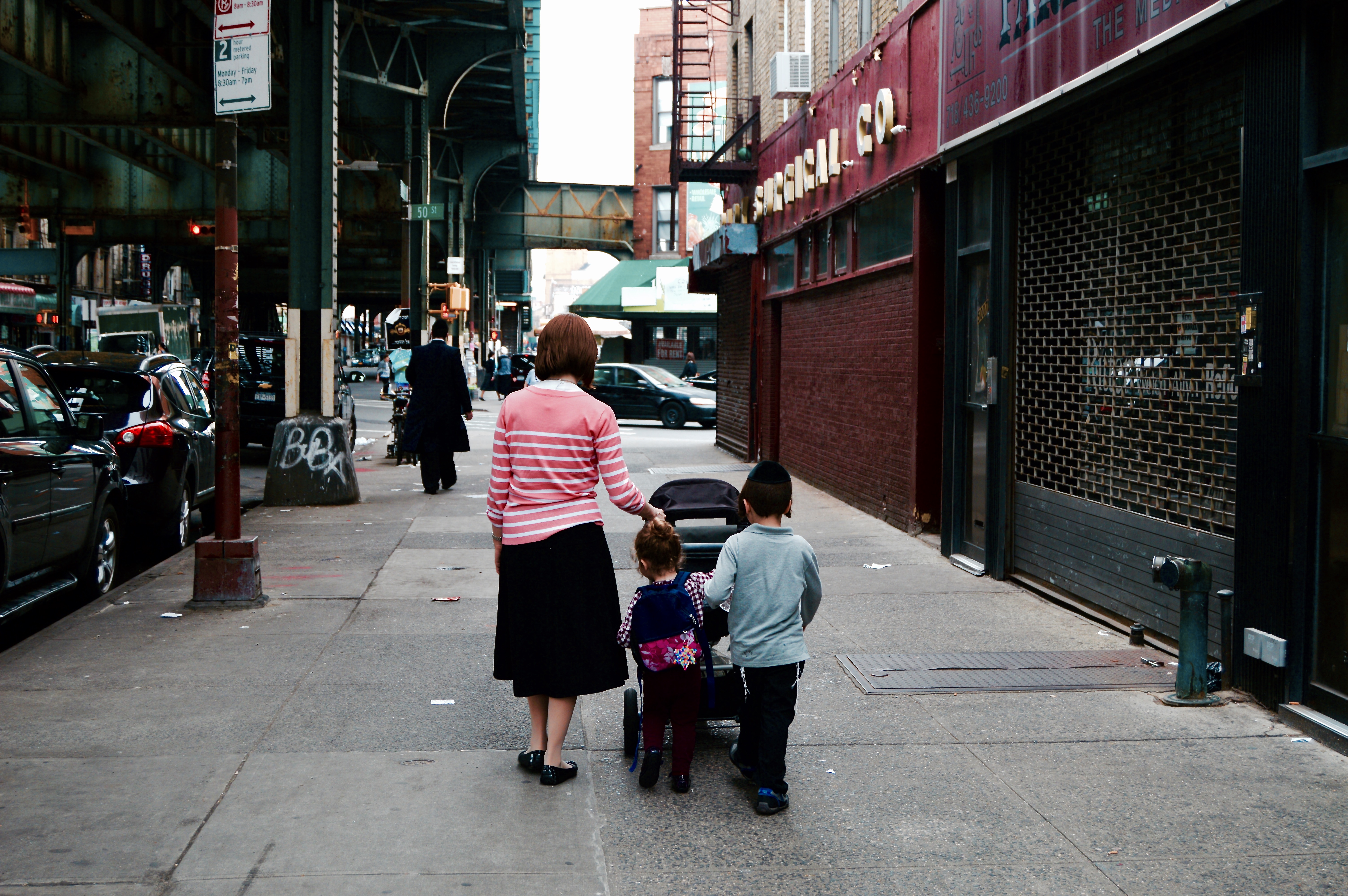 Welcome back to our regular series covering all of Brooklyn from Greenpoint to Sea Gate.
Take a ride on the Brooklyn bound D train to the 50th Street/New Utrecht Avenue stop. You are now in the middle of the very big and unique neighborhood of Borough Park. Walk over to its commercial hub – 13th avenue. As you leisurely stroll along the avenue in Boro Park (also spelled this way), you might ask yourself, where are the chain stores and fast-food restaurants, cafes and bars, nail salons and barber shops so prevalent in other neighborhoods?




Much of Borough Park is kosher. In Hebrew, "Kashrus," from the root kosher, means suitable or pure. The culture is so strong here it's almost not "kosher," to think of shellfish or pork while touring parts of this neighborhood. What you will see while walking are small privately owned kosher shops – the butcher and the baker and the wig salon. You will find businesses that have long-deserted other neighborhoods: the fabric store, scissor and knife sharpening service and the shoemaker.
On a sunny day, Orthodox Jewish women modestly dressed in sober colors, push baby carriages or double strollers; older children follow along obediently. The men wear long black coats topped with felt hats as part of their religious observance. They somehow seem cool and unfazed under all those clothes, even on the hottest day. According to the United Jewish Appeal Federation of New York, "Brooklyn has the largest Jewish population with Borough Park and Williamsburg accounting for two-thirds of the New York Jewish community's growth overall."
The first Jewish house of prayer was built in Borough Park in 1904. By 1910 Russian Jews began moving into the area from the Lower East Side. During the Depression, European Jews from Poland made Boro Park home. By the 1950s Jews from Hungry and other areas flooded the neighborhood.




"With nearly 300 synagogues and 50 religious schools, known as yeshivas, Borough Park is as much as an enclave of Orthodox Judaism as it is a community of Brooklyn," write Jackson and Manbeck in their book, The Neighborhoods of Brooklyn. Boro Park is home to one of the largest Orthodox and Hasidic Jewish populations in the United States.
Borough Park geographically has Windsor Terrace and Kensington above it, Midwood to its right, Dyker Heights and Bensonhurst below it, and to the left is Sunset Park. According to City-Data the population of Borough Park is 140,578. The majority of the population is Jewish of European decent, however there is a significant Chinese and Hispanic presence. Census data show the Asian population in Brooklyn has increased by 75,838 from 2000 to 2010. They have significantly populated, not only Boro Park, but Sunset Park, Bensonhurst and Dyker Heights.
Boro Park is also home to the Redhawk Native American Art Council Headquarters at 1022 39th Street and Ft. Hamilton Parkway. The Council is a not for profit organization founded and maintained by Native American artists and educators. They are dedicated to teaching the truth about Native American heritage and culture through song, dance, and various art forms.
Native Americans flourished in Brooklyn until the 17th century. History books tell us the Dutch bought land from the Lenape, a tribe of Native Americans living off the land. What the books don't tell is the Lenape did not believe in the concept of owning land, so they couldn't have sold it. Europeans used aggressive colonial expansion tactics in the 1600s and seized land in what is now Brooklyn. The Dutch later established five towns: Brooklyn, Bushwick, Flatbush, Flatlands, and New Utrecht. Borough Park was part of New Utrecht.
New Utrecht was the name of the former town chartered in 1661. Though the town no longer exists, the name New Utrecht still does. It was given to an important avenue that cuts across the neighborhood of Boro Park from Greenwood Cemetery to 65th Street. Take a leisurely walk down New Utrecht Avenue.
New Utrecht was also part of the name of a society founded by Borough Park women back in 1911. The mission of the New Utrecht Aid Society was to help the poor of Boro Park, Bay Ridge, Ft. Hamilton, and Kensington without concern for race, creed, or color. The society opened a dispensary (clinic) to treat patients. According to the Brooklyn Eagle dated February 12, 1911, the dispensary was located at 1275 37th Street and opened on March 1st of that year. The New Utrecht Dispensary became Maimonides Medical Center located today at 4802 10th Avenue still in Borough Park.




Did you know a pope lives in Boro Park? A statue of Pope John Paul II stands at the entrance of the church of St. Frances de Chantel. This Roman Catholic church is located at the corner of 58th Street and 13th Avenue in what was known as the Blythebourne section of Borough Park. Its cornerstone was laid on May 8, 1892.
Continue to discover this interesting neighborhood on your own and we'll meet next time in Windsor Terrace and Kensington.