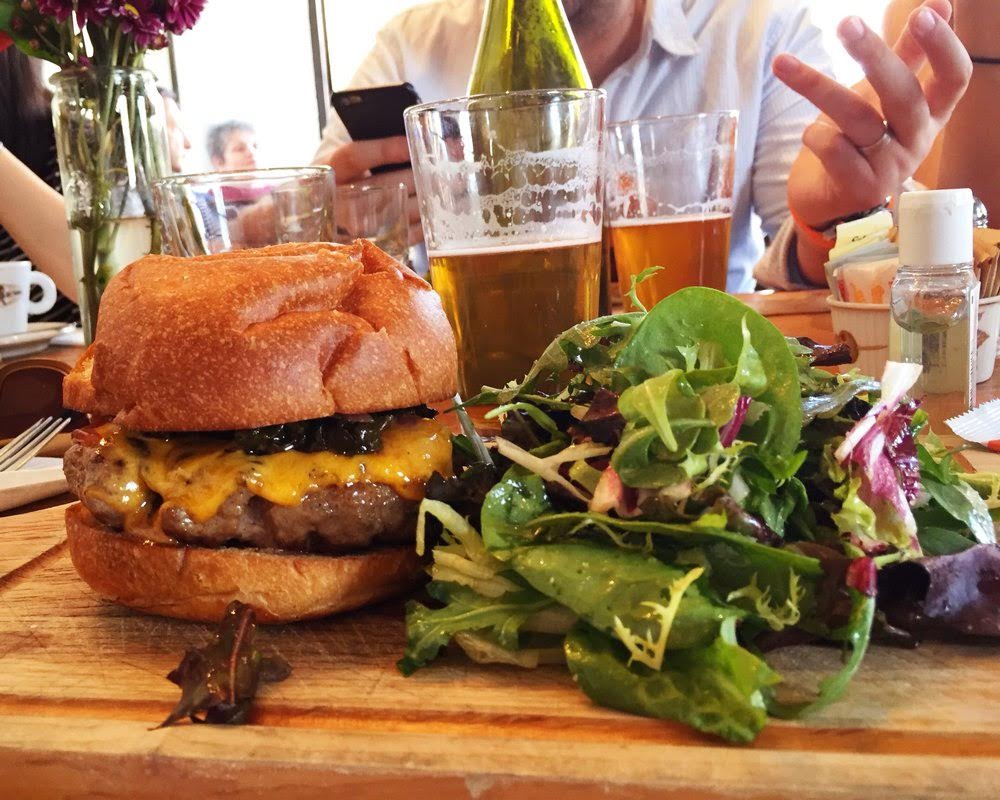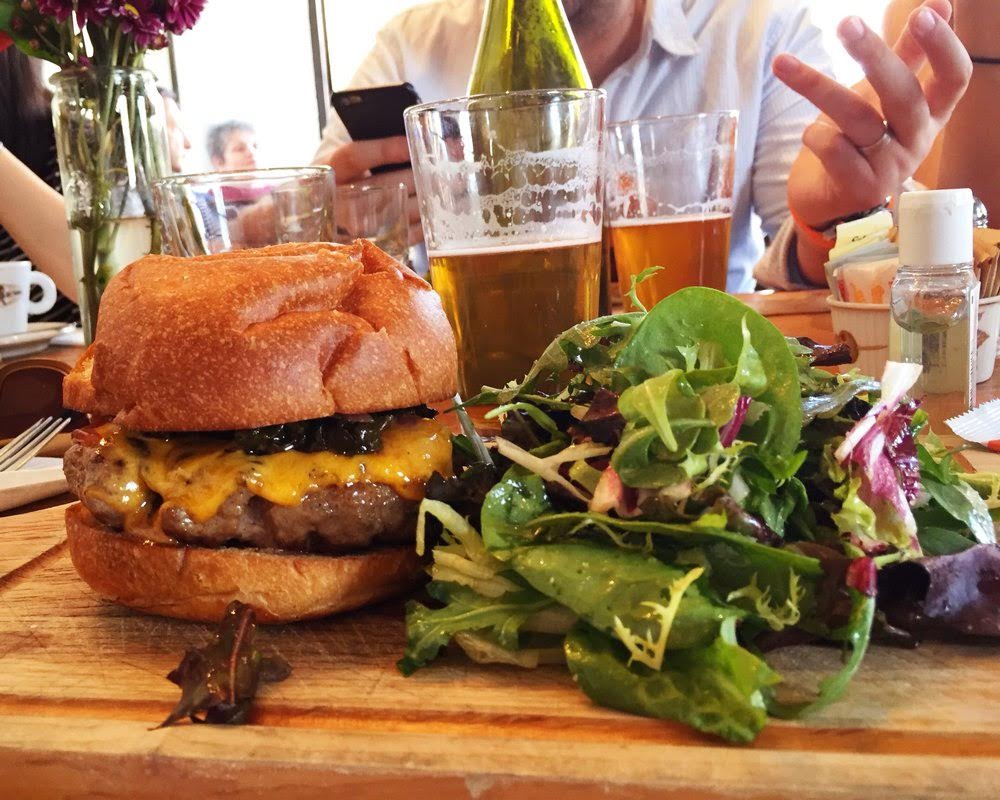 There is no doubt that Clinton Hill has changed a lot in the past few years. But thankfully, the restaurant Aita on 132 Greene Ave., looks like it's here to stay.
Italian-born chef and co-owner, Roberto Aita, is as humble as it's environment. There's 80s and 90s music that is more soothing then turnt. It's the place were the rustic wooden tables and bar make life more breathable. There's open and tall windows for your thoughts to fly away and room for your legs to spread out and your arms to fly. It's a nice place to be when you just want to talk with friends on a Sunday morning or spend time with family.
Most of the people who eat at Aita restaurant are in their mid-30s. The menu feels mature too. When I ordered the oxtail burger, I was asked how I'd like my oxtail burger cooked. I haven't quite adulted to that point yet but I replied back with what I always reply with: medium well.
Well, Aita's oxtail burger was WELL alright. It's the burger that's cooked enough and juicy enough to cure a hangover. It's the burger that's fresh off the grill. It's the burger that pairs well with a beer or a wine. This is one versatile ass burger.
Aita's owners opened up a second location called Aita Trattoria near the Brooklyn Museum shortly after this location. I'm told by my waiter that it's more focused on wine and Italian food but laid back, like a true trattoria. My recommendation is try these two restaurants for a taste of Italy away from Italy and a vacation while you're still home, especially if you're at the Brooklyn Museum.