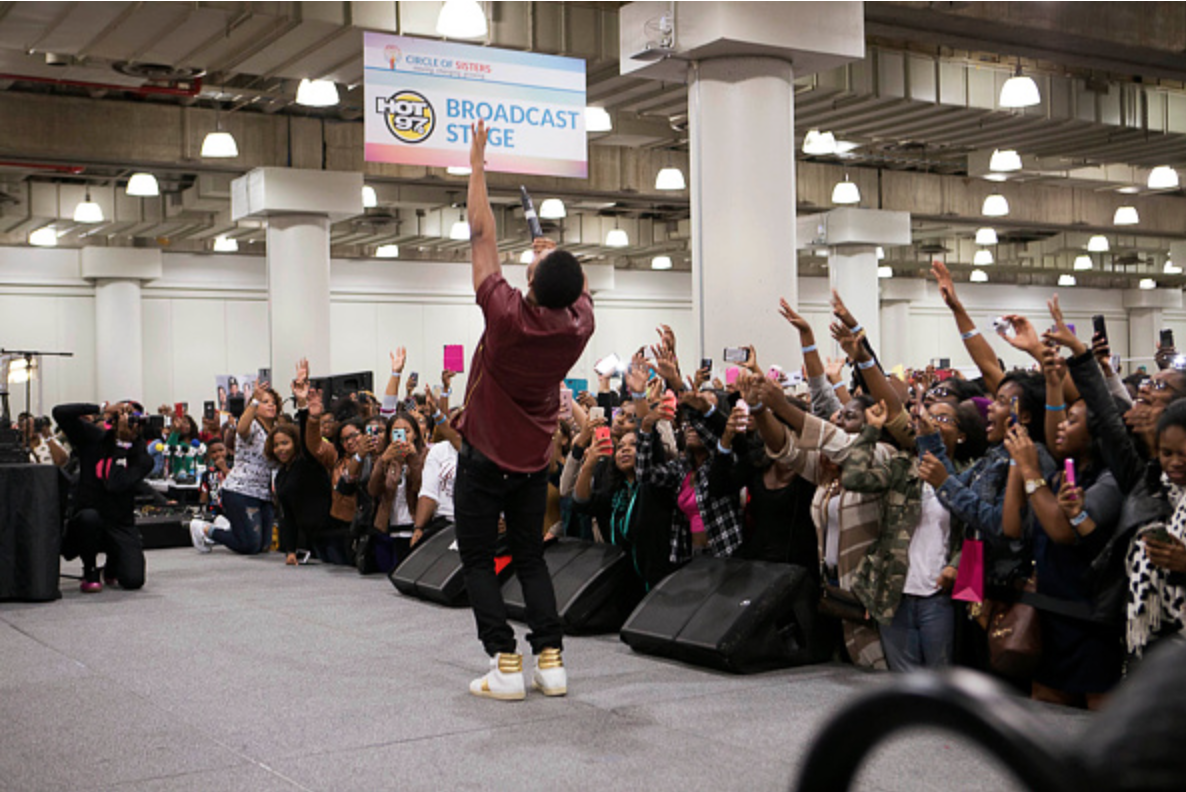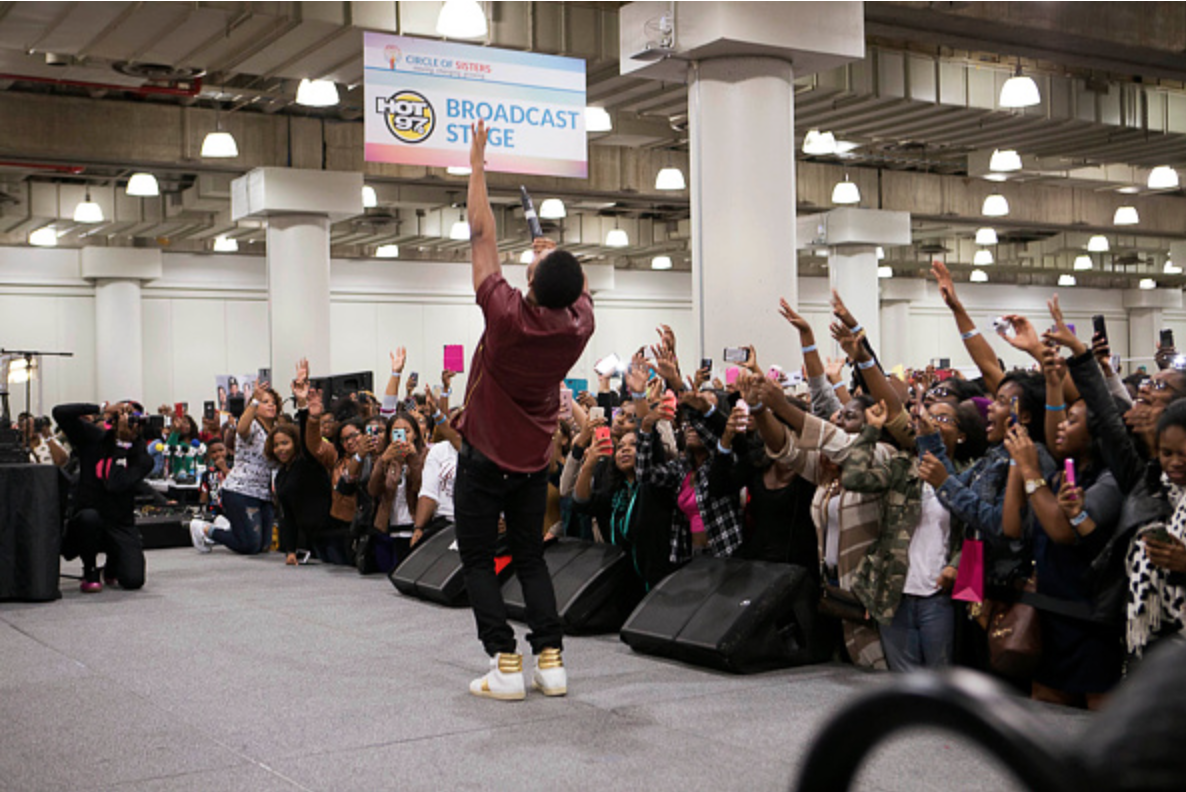 Circle of Sisters, New York City's largest expo uniting, motivating and celebrating women of color returns to the Jacob Javits Center on Saturday, October 15 to Sunday, October 16.
The annual event presented by AARP New York & hosted by Emmis New York's 107.5 WBLS, 1190 WLIB and HOT 97, will showcase some of the biggest names in entertainment, health, food and business.
"Circle of Sisters is important for women of color because this event gives us the chance to celebrate our uniqueness and our own culture," says Deja Vu, on-air host of 107.5 WBLS. "We are the sole focus of attention for Circle of Sisters."
On Saturday guest will be able to sit-in on a special one-on-one panel with television host & news broadcaster, Robin Roberts, as she discusses her illustrious career and how she continues to be at the top of her game, and then head over to the MetroPlus Performance Stage to see shows & presentations all day long, including special guest appearances by singer/songwriter, Joe, actor/singer, Rotimi, and singer/producer, Mario.
One of the most important discussions happening on Saturday is the State of Black America (Part 1): Mothers Speak Out panel featuring Valerie Castile, mother of the late Philando, who was shot to death during a police traffic stop; Sybrina Fulton, mother of the late Trayvon Martin, who was shot and killed after an altercation with George Zimmerman; Wanda Johnson, mother of the late Oscar Grant, who was shot by a BART Police officer; and attorney Benjamin L. Crump, come together to collectively standing up to fight against violence.




"They'll be discussing not only the state of Black America but also discuss strategy," says Deja Vu. "This is the panel that everyone needs to at-least poke their head in and listen to what will be said."
Deja Vu is also set to host a panel, HustleHer Next Door She Thinks It. She Creates It. She Gets PAID, geared towards female entrepreneurs and women who want to be one but don't know how, featuring Executive Producer of Love and Hip-hop, Mona Scott Young and founder of 135th Street Agency Shanté Bacon.
"A lot of Black women have skill sets that they are giving away for free. We bake stuff, we're doing hair, we're sewing things, we're doing all kinds of creative things and this is our time to learn how to maximize that," Deja Vu said.
Sunday evening, the entire event wraps up at the MetroPCS Gospel Explosion, with electrifying performances by Bishop Hezekiah Walker, Tye Tribbett, VaShawn Mitchell, and just added, JJ Hairston, whose new song, "You Deserve It," is lighting up the Gospel charts.
Tickets are $15 per day in advance, $20 at the door, and can be purchased now on CircleofSisters.com. The EXPO runs from 10 am to 8 pm on Saturday, October 15th and 10 am to 7 pm on Sunday, October 16th. The MetroPCS Gospel Explosion concert takes place on Sunday, October 16th at 4 pm. A separate ticket is required for the MetroPCS Gospel Explosion concert; however, the concert ticket will also provide access into Sunday's EXPO.