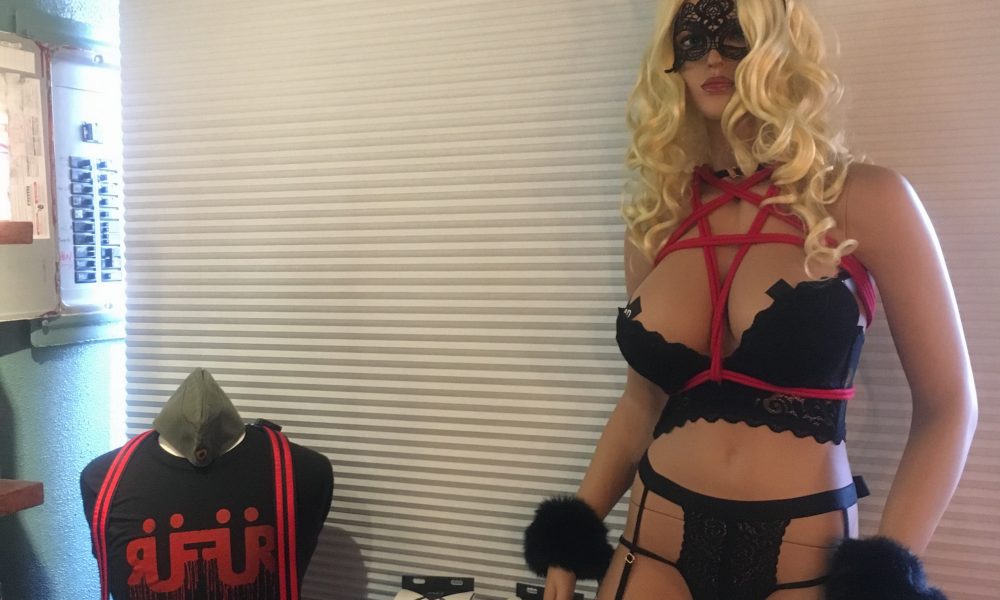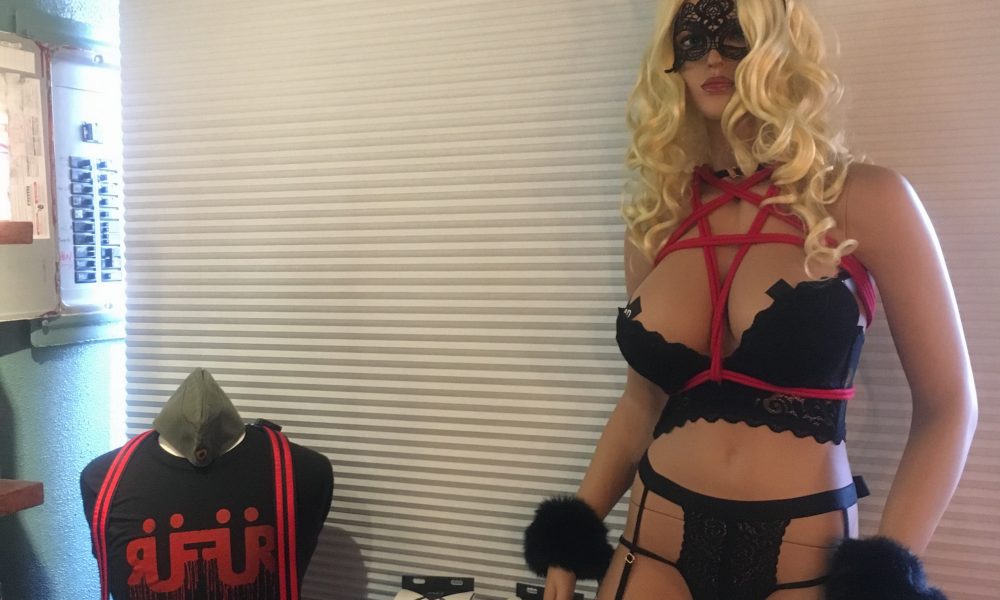 You don't have to feel naughty this Valentine's Day to partake in the pleasures of Brooklyn's sex shops. There are several sex shops scattered throughout the borough, offering merchandise, advice, workshops, demonstrations, and more. Each one creates an inclusive, open, and helpful environment in its own way.
If you're in a pinch looking for a last minute Valentine's Day gift, look no further. The shops listed below have all your needs covered. The places also operate year-round, so take a visit any other time as well.
On a quiet street in East Flatbush, down a driveway, inside a garage sits What a Gyrl Wants (WGW). After five years operating on Flatbush Ave, WGW relocated to owner Angela's renovated garage due to a drastic increase in the storefront's rent. WGW is dedicated to teaching everyone about sex and overcoming the negative stigma surrounding sex and sex toys in the Caribbean community.
Though Angela had to pare down her inventory to fit everything in her new, smaller store, WGW still has a diverse product selection for anyone's sexual preference. With extremely low operating costs, the new store has allowed WGW to reduce their prices significantly. Angela has selflessly passed her own cost savings onto her customers, which is not surprising.
She devotes herself to serving the community, taking a holistic approach to sexual education. "I study myself," she told OurBKSocial, "I educate myself so I can educate my customers." She went on to explain the benefits of regular orgasm for both men and women, including reducing risk of cancer.
Whether you're simply looking to add something new to your sex life, or you've never even seen a sex toy before, Angela and WGW will be overjoyed to help you enhance your life with sex.
Sid Azmi, owner of Park Slope's Please, was born into a conservative Singaporean family and endured both sexual and domestic abuse at a young age. After coming to America for a new life and overcoming her traumatic past, she achieved some level of sexual enlightenment. In an effort to help others see the sexual light, she opened Please in 2013.
With enormous windows and proudly displayed kinky merchandise, Please is the antithesis to Azmi's conservative past. It is an intimate, safe space full of "candles, oils, crystals, sex toys, educational books on just about every sex topic, and bondage gear." Please aims to change the rhetoric and pop-culture image of sex. They want everyone to understand that sex is not just for young and attractive people. Though human bodies change sexually as they age, that should not prevent enjoyable sex.
Full of helpful, open-minded staff, Please is a great place for all levels of sexual conquistadors. Please hosts regular events and workshops such as "How To: The Art of Fellatio" on February 26. Although she's running a business, Azmi's mission isn't profit-driven. On Please's website, she says, "I'm not here to make a sale, I'm here to create a lifestyle for the people in my community. Sex isn't scary, it's doable, and should make you feel incredible."
Babeland, on Bergen Street in Prospect Heights, looks like any other Brooklyn boutique from the outside. Once inside, however, it is very apparently a sex shop. Babeland sells all kinds of products, from games to oils to sex toys and more.
Clare Cavanah and Rachel Venning first created Babeland as Toys in Babeland in Seattle in 1993. They wanted a comfortable, well-lit sex shop but couldn't find one, so they created their own. Over the past 25 years, they've opened several New York locations, most recently in Prospect Heights. They've also authored Sex Toys 101 and Moregasm, two educational books on sex. Needless to say, you're in good hands when you come to Babeland. If their expertise isn't enough to entice you, their pre-Valentine's Day 10% off sale with free Prosecco in-store surely will.
Shag is not just a sex shop, it's a sexy shop. It feels more like a Williamsburg boutique specializing in sex than a true sex shop. That's not to say they don't sell sex toys–they have their fair share of vibrators, whips, and the like. However, they also sell soaps, essential oils, and artwork. Owners Sam and Ashley have chosen to focus on intimacy, fun, and pleasure rather than sex specifically.
Starting in March, Shag will begin a series of workshops and events in The Williamsburg Hotel. Employees also host events in the store. Deborah, one such employee, hosted a workshop on edible sex products on this past week. Dirty Lola, another Shag employee, runs various workshops when she isn't busy hosting Sex Ed A-Go-Go, a sex and body positive talk and variety show, with her Pussy Posse.
Speaking about the open environment she's created at Shag, Sam told OurBKSocial, "It's pretty amazing what people will tell you, how people will open up to you." Sam also supports local sex toy companies. They now carry the Eva vibrator from NYC-based Dame Products, B-Vibe butt plugs from the Bronx, and hand-poured dildos made New York Toy Collective.
Between their workshops and wide-ranging product selection, everyone could do themselves a favor by visiting Shag.
London has several longstanding sex shops in Manhattan and Queens. Three months ago, the company opened a fourth location in Williamsburg on Bedford Avenue and 8th Street. It started as a fetish shop, but that was a bit too bawdy. Their window displays upset some of their neighbors, so they've gone back to the drawing board. The Williamsburg shop will eventually be a specialty store, but the specialty has yet to be determined. At the moment, the store has a little of everything as they try to figure out what works best in the location.
Although the store isn't large, it's filled with floor-to-ceiling sex toys in every shape, size, and color imaginable. It's significantly less boutique-y than some of the other Brooklyn sex shops, and very straightforward in its product displays. Still, London is a recognizable name in the sex shop community and won't let customers down.
Upon first glance, Narcisse looks like a high-end lingerie boutique. Venture inside and you'll find plenty of racy lingerie, but you'll also find plenty of sex toys, whips and such. The store's setup and friendly staff have given it a cool, approachable vibe. Further, the store offers a comfortable environment to talk about sex and intimacy. Narcisse employee Allie summed it up eloquently: "A grandma can come in looking for lingerie, or someone can come in feeling kinky, and they'll both feel good here." Customers who make it in before Valentine's Day can check out their new products from local brand Bedroom Behavior, special occasion lingerie, and fully stocked "kink stuff."
If you want to combine your trip to the sex shop with your wholesale grocery shopping, you're in luck: Sunset Video & DVD is just around the corner from Costco in Sunset Park. With an abundance of sometimes frightening sex toys, an even greater abundance of adult films available, and two self-service private screening booths for rent at a rate of $10 for "up to six hours," Sunset is a throwback to the NYC sex shops that used to line the streets of Hell's Kitchen. While it may not be the place to go for first-timers, Sunset has an excellent variety of products and reasonable prices for the bolder sex shop-goers.