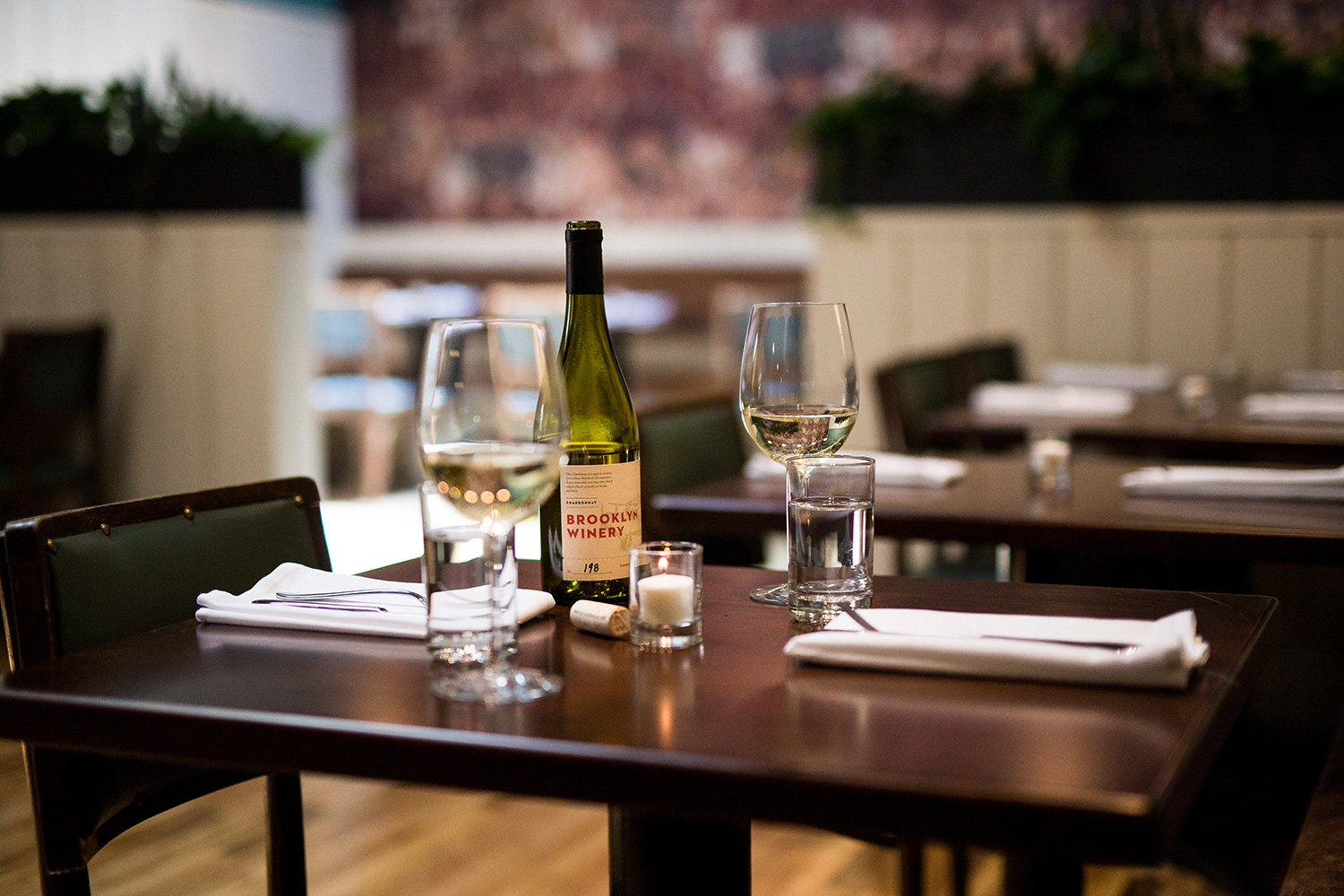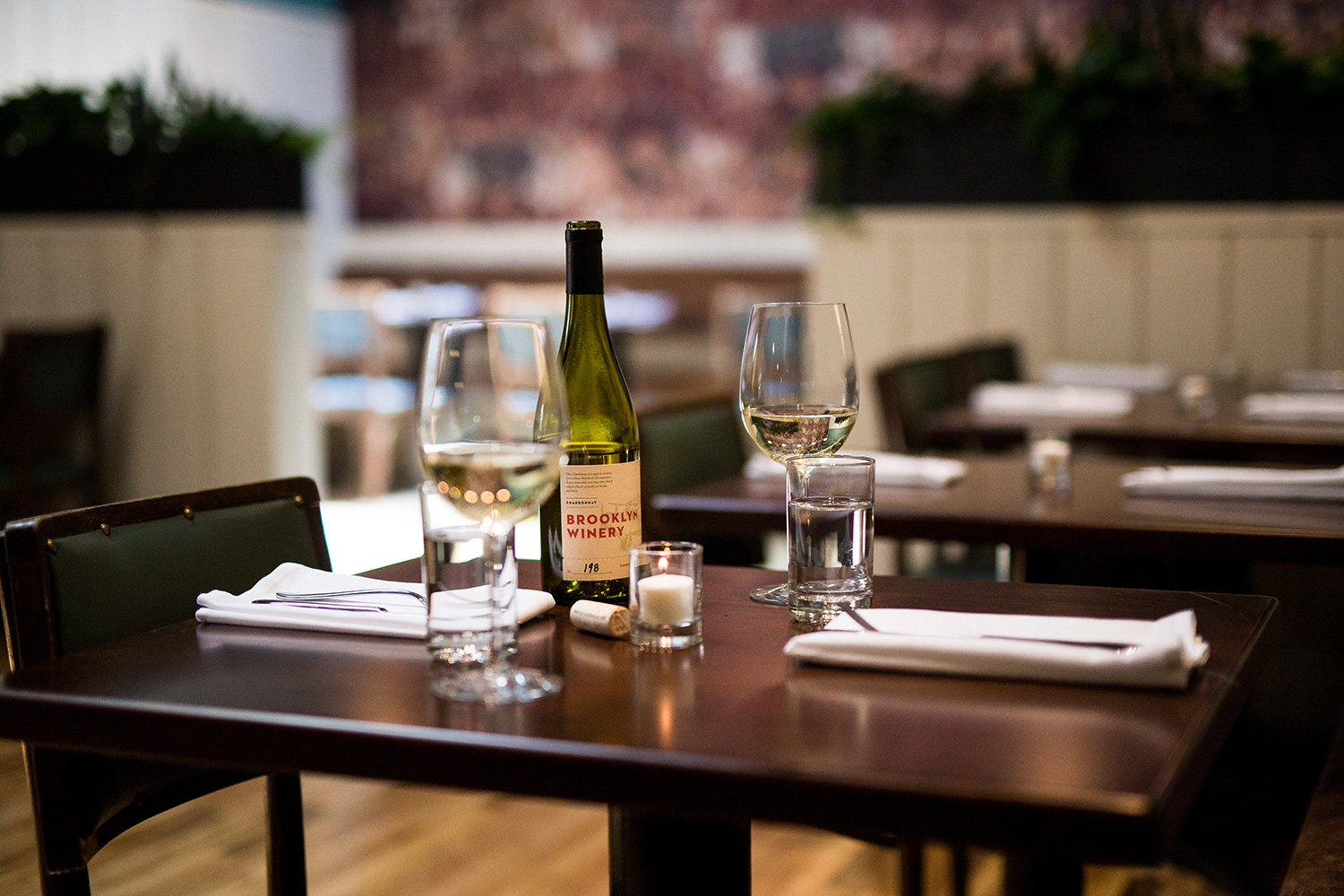 Sometimes the name of something makes you think you'll hate it. When BKW opened six weeks ago, that's exactly what I thought.
BKW is the kid sister to the Brooklyn Winery in Williamsburg. It's more of a sitdown restaurant, while the Williamsburg spot is set up for wine and snacks. BKW has a full restaurant kitchen, one that Executive Chef Michael Gordon is very proud of, as it allows them to create more "intricate" and "robust" items.
"Aside from the menu presentation, at the Williamsburg wine bar, we run all of our service from a one-cook, all-electric kitchen, which puts a limitation on the complexity of the offerings we are able to produce," Gordon said.
When BKW first announced they were opening their Crown Heights location, it was expected to be the most fine dining-y restaurant on Franklin Ave. It also has an on-site micro-winery for experimenting with wines just for this location and it is fine indeed. Your server brings you a wine sample to kick things off. There's a nicely balanced menu of housemade wines, many by the glass and some just by the bottle. The servers are eager to help you choose based on what will match your meal, preferences and their own tastes. It doesn't feel stuffy though — it's a really approachable and easygoing place with top-notch service and decor that makes you feel far away from Franklin Ave. It's a nice feeling.




Onto the food.
The menu is straightforward — New American; food ideal for pairing with wines. Gordon said the food was planned with the wines in mind rather than creating strict pairings for each wine. There are lighter bites, too, if you're just enjoying the bar and want a snack. Go for a cheese plate with a pumpkin seed brittle and candied cashews or a tasty cured mackerel with whipped feta and roasted grapes. A nice hanger steak and lightly creamed spinach is perfect with BKW's Malbec. The lightly fried skate was a lovely lighter option, and I really want to return for the roasted eggplant.
Feel intimidated by wine? Here's some advice from Chef Gordon on how to enjoy it without worry.
"For me, the most important factor is to recognize that you don't have to have a ton of wine knowledge to enjoy wine. People tend to get intimidated when they are in a wine drinking crowd, swirling and sipping and talking about all the characteristics that you are supposed to be finding in each wine.  Taste is subjective, and everyone processes sensory input differently.  Just because the guy next to you smells or tastes something different from what you taste doesn't make you wrong. Wine is made to be enjoyed, and if you enjoy it, then drink it!"
Check out happy hour and half-priced bottles on Tuesday nights.