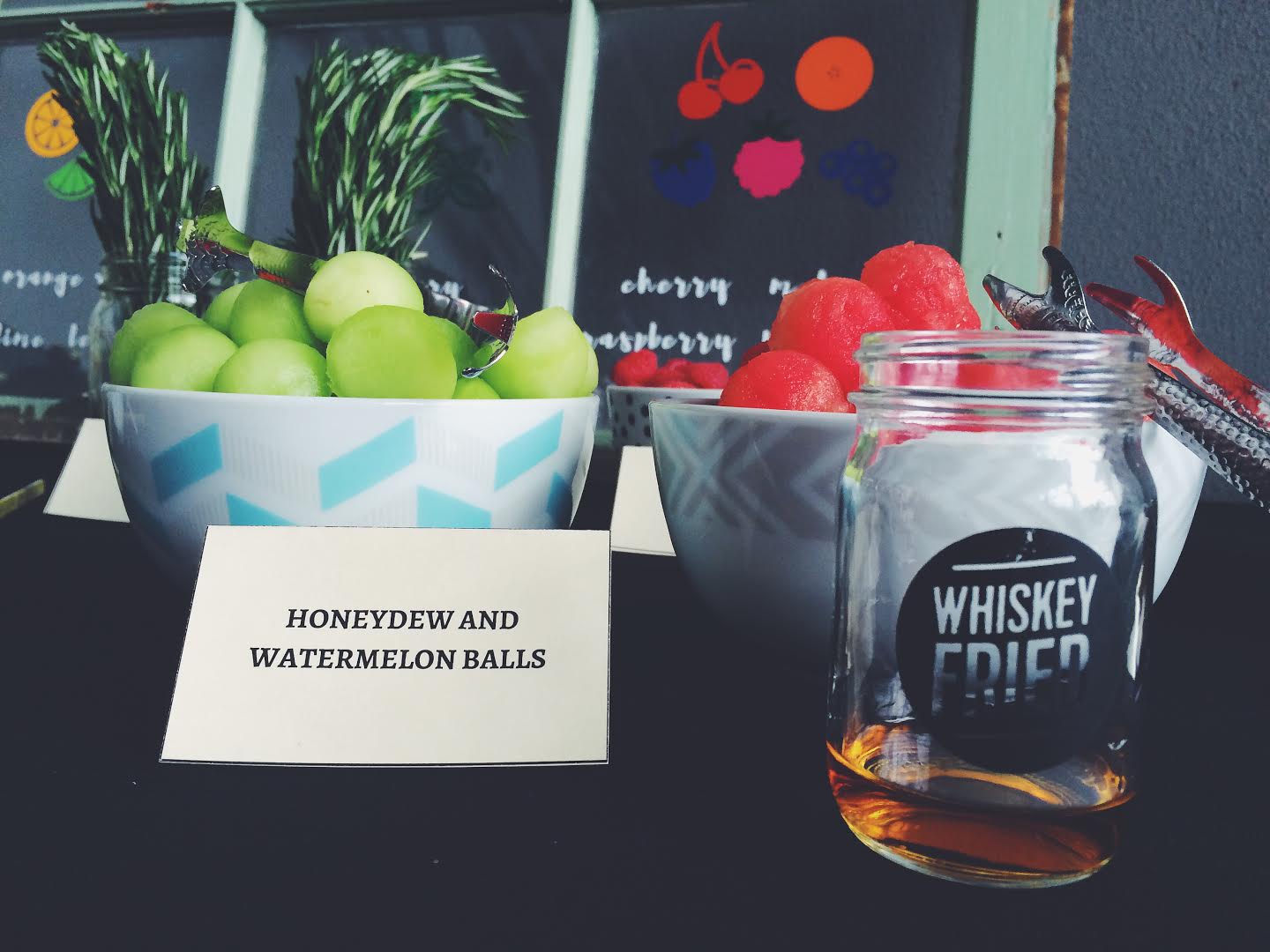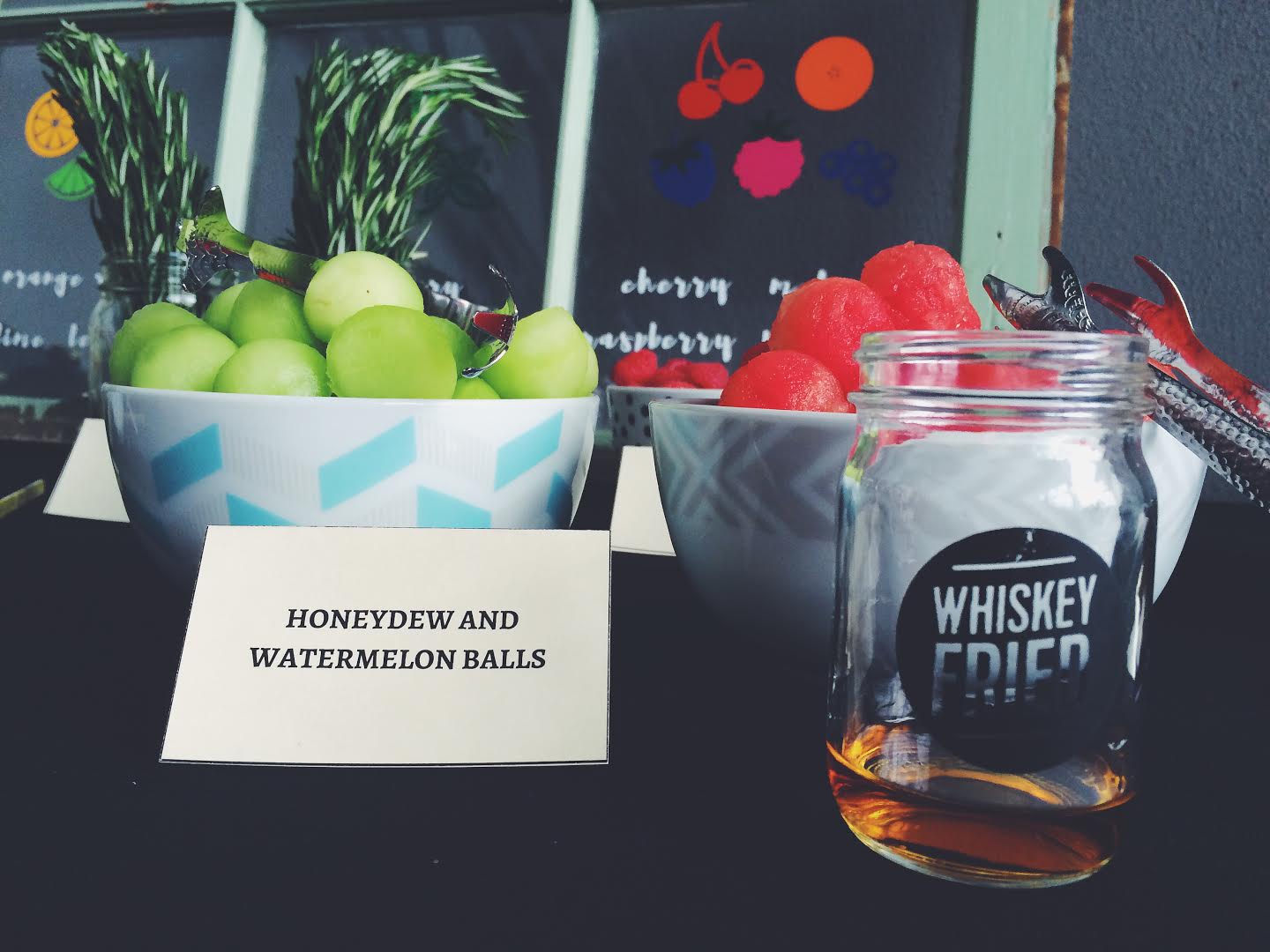 When your Saturday afternoon starts at a speakeasy, you know it'll be pretty good.
Cannonball Productions, the genius team behind the Bacon and Beer Classic, created Whiskey Fried, a celebration of whiskey and all foods fried and yummy. There was Haagen-Dazs ice cream to top it off because ice cream and whiskey is perfection, which the Tipsy Scoop fully proved. The event was at the Brooklyn Expo Center on Saturday and included two sessions with a few varying vendors at each.
The speakeasy was a separate room where you could sample rare whiskeys and create your own cocktail. After choosing your own herbs and fruits, mixologists used Maker's Mark to create cocktails for you. Mine had watermelon, raspberries, mint and a touch of grapefruit.




In the main room there were dozens of whiskeys to try, along with fried bites interspersed. There was also a mustache barber bar, because don't forget, this is Brooklyn. The outdoor area had horseshoes, a few beer tents, fried chicken from Bareburger, Burnside Biscuits and Jacob's Pickles, with Sweet Dreams Mini Donuts too. You definitely weren't overwhelmed with fried things, but there were bites around for when you needed them. There was also live music and horseshoes.




Tasting highlights include Widow Jane's heirloom varietal, Bloody Butcher "Single Expression" bourbon, made with 85% organic dark red endosperm corn and 15% heirloom barley. It some really nice vanilla and allspice notes followed by a smoky finish. I also loved the Freemans cocktail, with Michter's rye, orange bitters, pomegranate molasses and lemon juice.
It's awesome being around people who are proud of what they do. Bartenders from local restaurants happily stirred, muddled and shook creative concoctions for everyone, while distillers proudly talked about how their products are made.
The  boozy event is making its way to Seattle, Silicon Valley, Chicago and Denver.