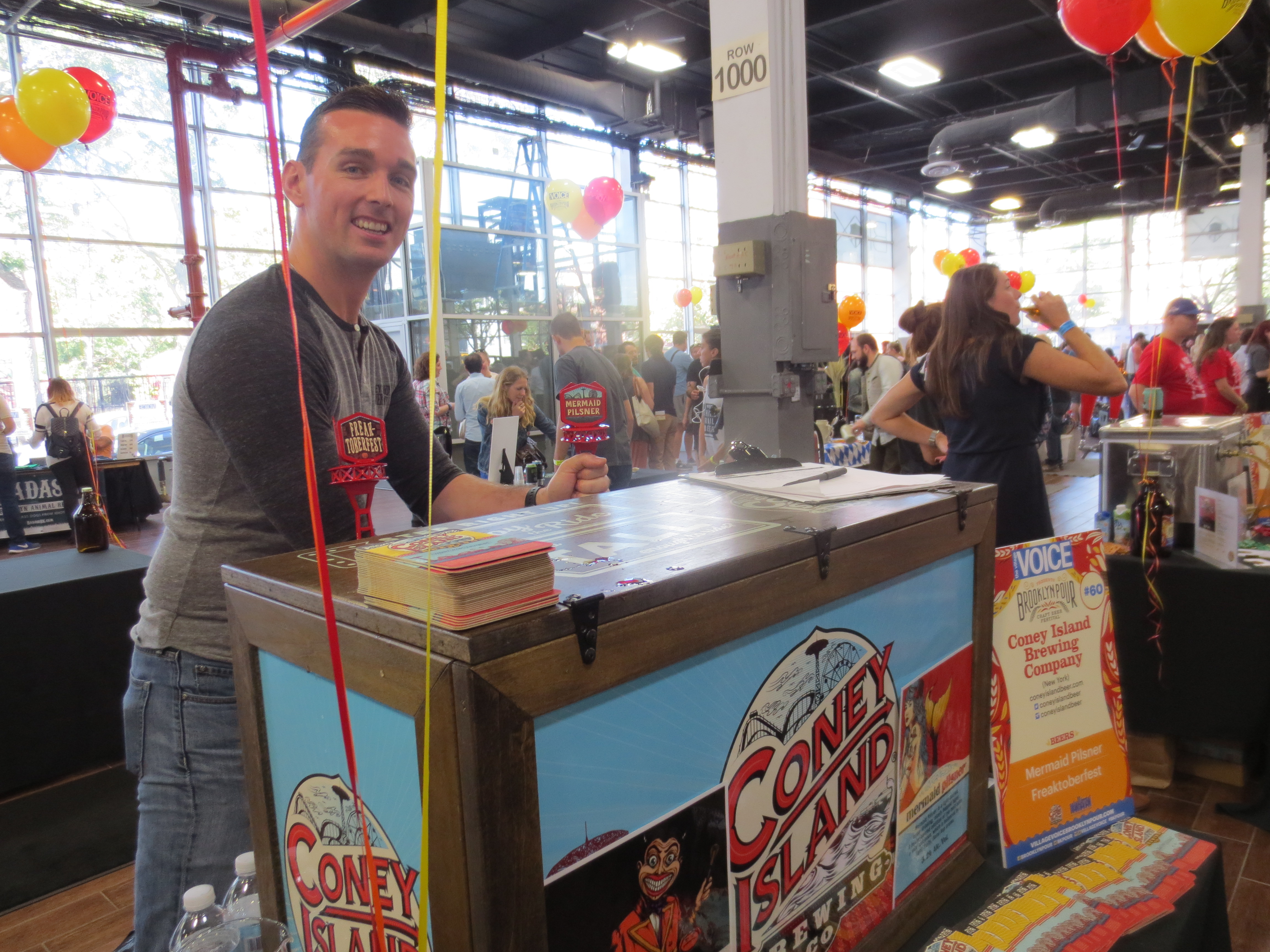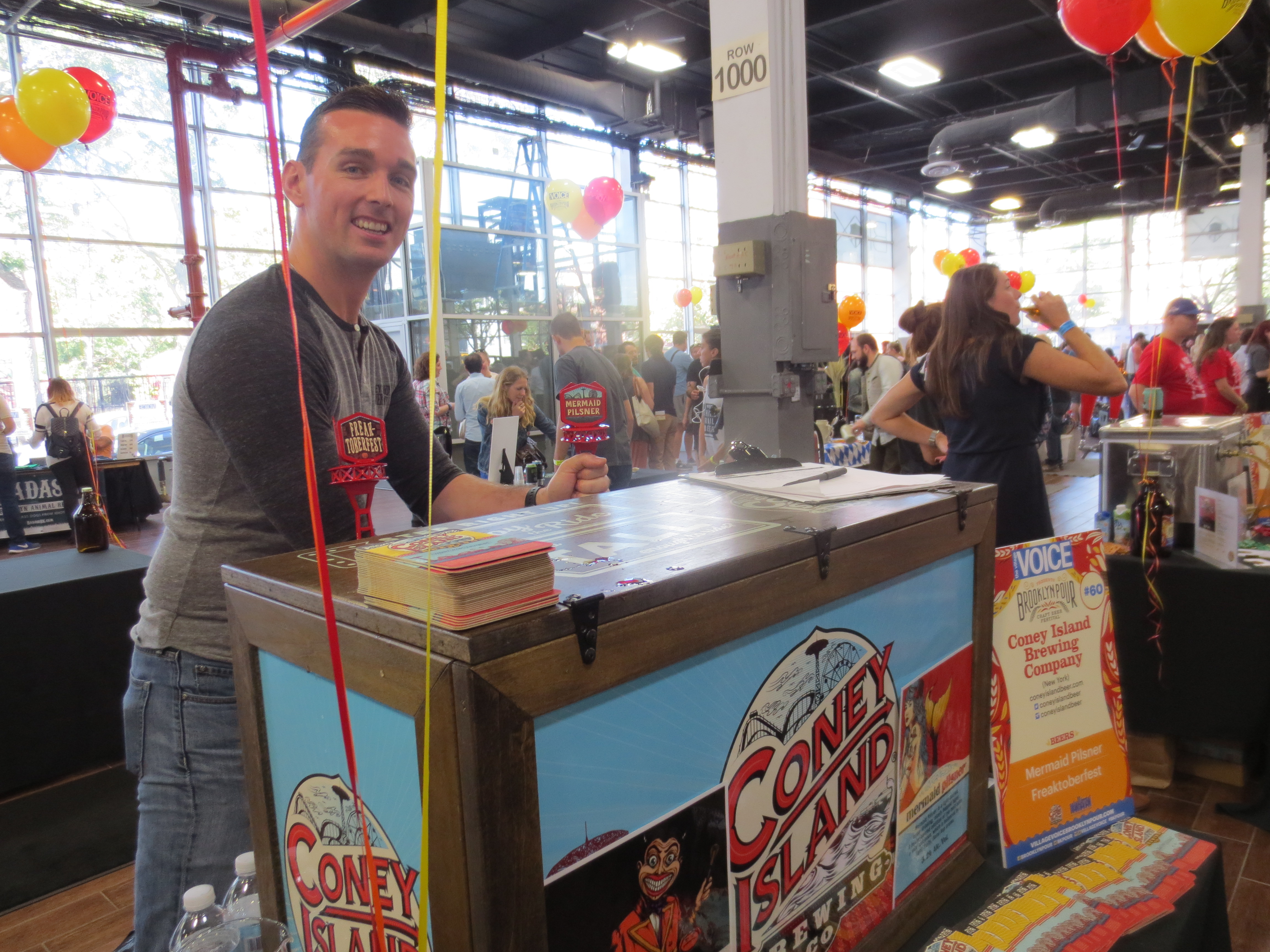 It was a beautiful day for beer as eager tasters wandered through the Village Voice's Brooklyn Pour at Brooklyn Expo Center on Saturday.
With over 125 brews and a few other beverage selections, there really was something for everyone. Grady's Cold Brew served up Brooklyn Brewery Black Chocolate Stout topped with their signature cold brew coffee for a smooth, roasty treat (helpful for folks who were still in coffee mode when the festival started.) There were also almond milk coffees from Califia Farms, seltzer and coconut water.
After hydrating and waking up around the periphery, the action was in the center. Beers, beers and more beers took center stage as brewers provided samples and answered questions. Highlights included KCBC's Bug Bite, a hoppy, malty English pale ale made in Bushwick and Big Alice Brewing's sweet potato farmhouse ale made in Long Island City. Old favorites like Saranac Brewery's Pumpkin Ale from Utica, NY were perfect on a lovely Fall day.




Brad Gesaman and Shauna Bilodeau arrived prepared with some salty pretzel necklaces, or what Brad calls "BYOP."
"It's nice because you have a palate cleanser along the way," Bilodeau said.
She's originally from Colorado so is "used to weird beers," she said, and Gesaman is from Michigan and has been to other beer festivals. He was wearing a shirt from Bell's Brewery in Kalamazoo, Michigan.
They both enjoyed a jalapeno rye ale from Big Alice Brewing. Bilodeau said spicy beers pair nicely with spicy Mexican food. Gesaman suggested pairing with dark chocolate.




A VIP lounge offered some passed small bites, a cheese table from Cabot Creamery and dips from Cava Foods. A rye ale and an oyster stout from Bluepoint Brewery were available. A separate section of the Expo Center had oysters and other food from the Astor Room for sale. A variety of John Wm. Macy's gourmet cheese crisps and sticks kept drinkers fueled throughout the day.
It was great seeing brewers from all around New York and NYC. Aside from Big Alice and other Queens faves, there was Harlem Blue with their 1658 Ale and Hectic IPA and Flagship Brewing Company from Staten Island.
For those not crazy about beer, Austin Eastciders, Downeast Ciders and Original Sin all had tastings available. Downeast has a great pumpkin cider available through November. There was also hard seltzer from SpikedSeltzer in Connecticut. There were games outside to keep folks entertained between brews.
The festival was laid-back, fun and delicious. Let's all look forward to many more Brooklyn Pours to come!