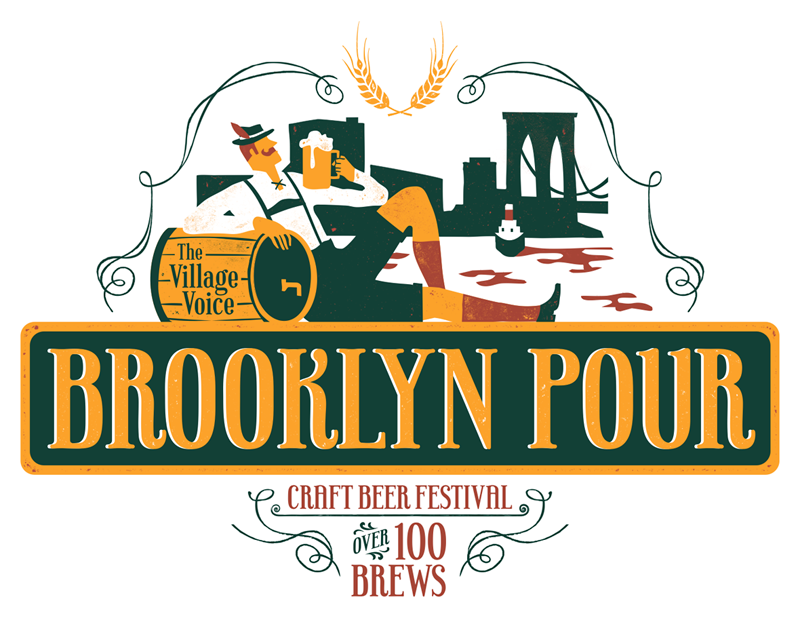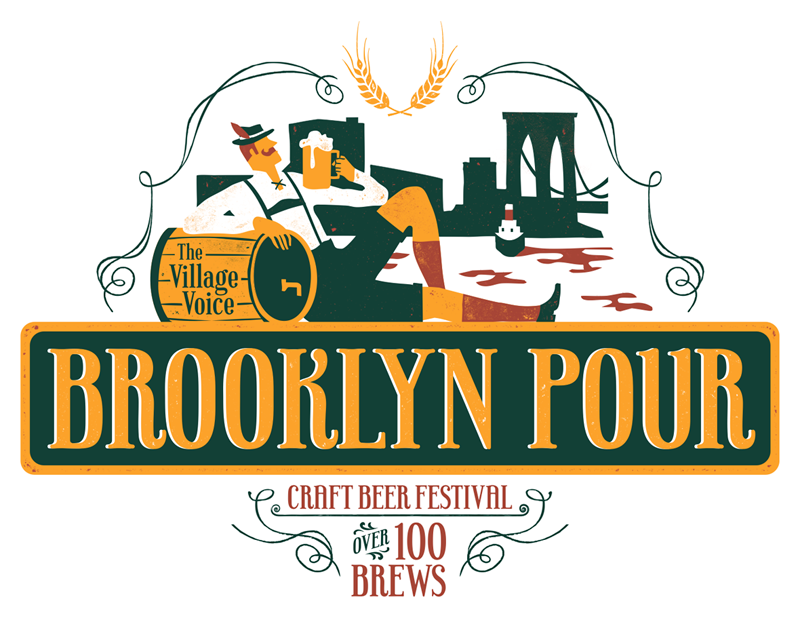 Sept. 24 will be a day soaked in suds when the Village Voice's sixth annual Brooklyn Pour Craft Beer Festival sets up shop at Brooklyn Expo Center in Greenpoint. It's NYC's largest one-day beer festival, with over 125 great brews from 70 regional and national breweries, highlighting beers from the tri-state area. There will be some international beers, too. Local beers will be available from Brooklyn Brewery, Coney Island Brewing Company, Sixpoint, Defiant Brewing Company in Pearl River, NY, Southern Tier in Lakewood, NY, Saranac Brewery in Utica, NY, Flagship Brewing in Staten Island, Rockaway Brewing Company in Queens, and Third Rail Brewing in Flatiron. Hopefully Third Rail will have their Stoop Juice IPA.
"Old favorites combine with new drink trends," said Rosemary Jorda, Senior Director of Marketing & Events for the Village Voice. "This year a lot of ciders have been involved, and a lot of different types of beverages like seltzers and hard root beers. For beers, there's been a big uptick in micro-sized craft cans."
The menu will include some pumpkin beers and Oktoberfest selections, making it "a nice entry into the Fall/Oktoberfest kind of season," she added.
General admission tickets run for $55 and VIP for $85, which includes food and special drinks and gives you an hour of early access to the beers. There are only a few VIP tickets still available. The festival always sells out, so get tickets soon. Food will be available for additional purchase with general admission.
"It doesn't matter what your level of interest [in beer]. It's a fun day to learn new things, and as a beer expert discover something that you didn't even know," she said. "It's a little bit of both."
What's better than beer? This year Brooklyn Pour is collaborating with Badass Brooklyn Animal Rescue, a non-profit, all-breed dog rescue that rescues adoptable dogs from high kill shelters in the southern U.S. Their motto is "Saving badass dogs from idiot humans." We'll raise up a cold local beer to that!