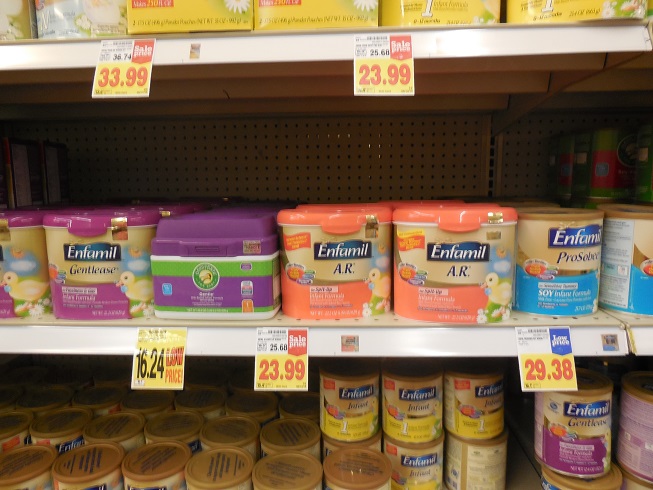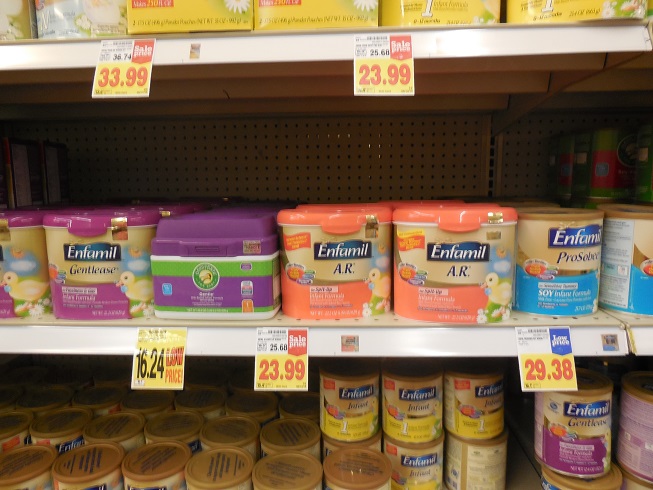 A Brooklyn mother is suing Mead Johnson, the creators of Enfamil, after repeatedly finding dead bugs in her baby formula.
Paulina Rodriguez  filed a lawsuit in the U.S. District Court for the Eastern District of New York, claiming her infant daughter had to be hospitalized twice after drinking the formula, reports CBS. In one of those visits to the hospital, Rodriguez says her 10-month-old baby was found to have a bacterial infection caused by Chronobacter — caused by germs that can "live in dry foods, such as powdered infant formula, powdered milk, herbal teas, and starches," the Centers for Disease Control and Prevention states.
Rodrguiez claims she spotted the bugs within six weeks of purchase in four different cans of Enfamil. The first time being on Thanksgiving 2016, where she spotted a "red insect" and proceeded to inform Enfamil who sent her two free cans and told her to ship back the contaminated can for testing. She then continued to buy the same baby formula but details less than a month later she found another bug in the formula she was feeding her child. This time causing the baby to be hospitalized after "fungus appeared on her behind and white sores appeared on her mouth."
"While the discovery of one contaminated can of Enfamil might be chalked up to a random accident, Ms. Rodriguez's repeated discovery of four contaminated containers within the span of six weeks betrays defendant's systematic indifference to the safety and purity of its infant formula," the suit states according to CBS.
After her daughter recovered from the first incident, she found bugs in two other cans of Enfamil, Rodriguez alleges.
The suit claims the formula was purchased in the same Indiana plant where an employee for over 25 years, Linda O'Risky, alleges she was fired after trying to hold back shipments of Gentlease, which is designed for gassy or fussy babies, after insects were found in samples of the formula.
The complaint is currently seeks class-action status.