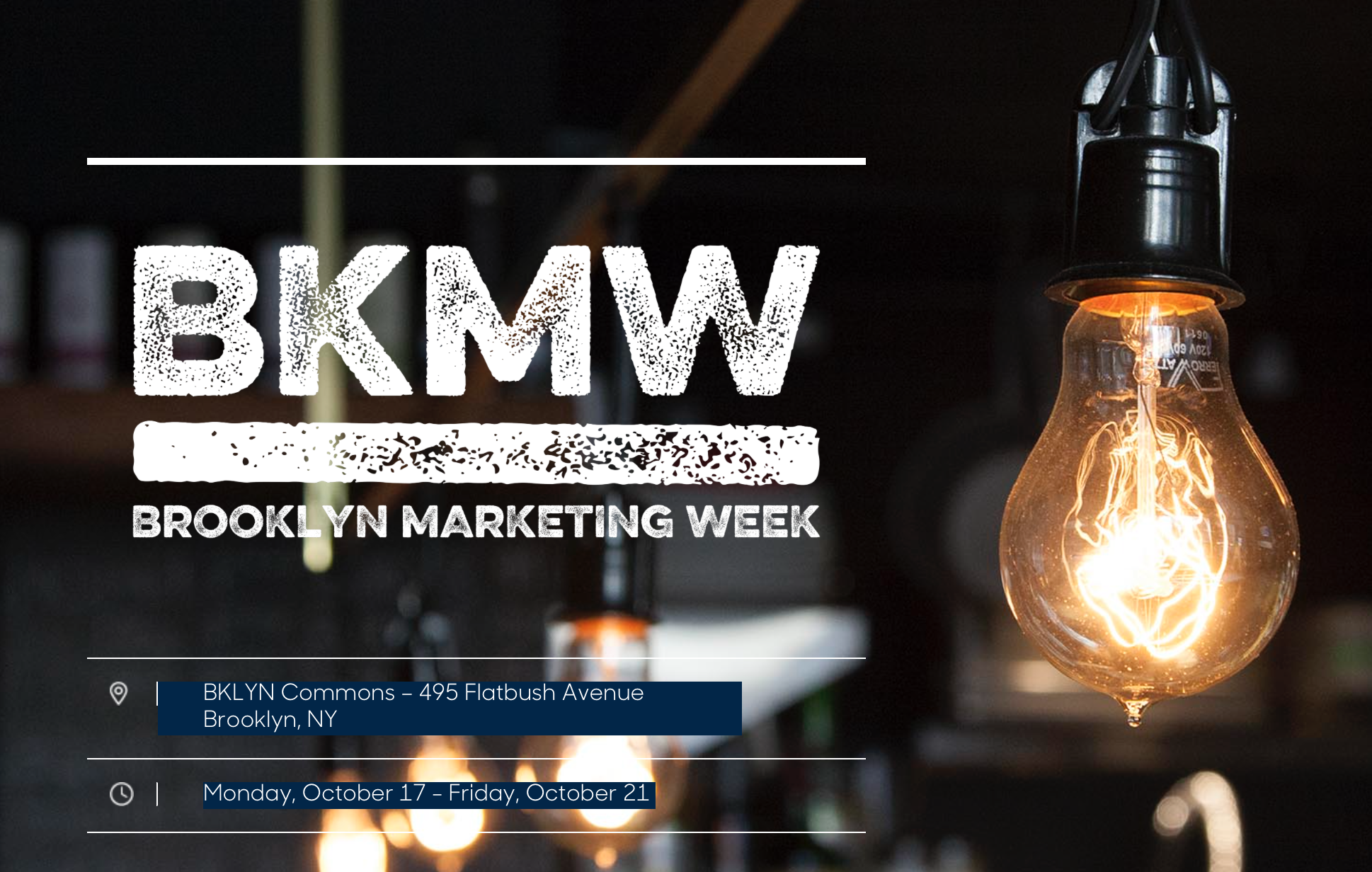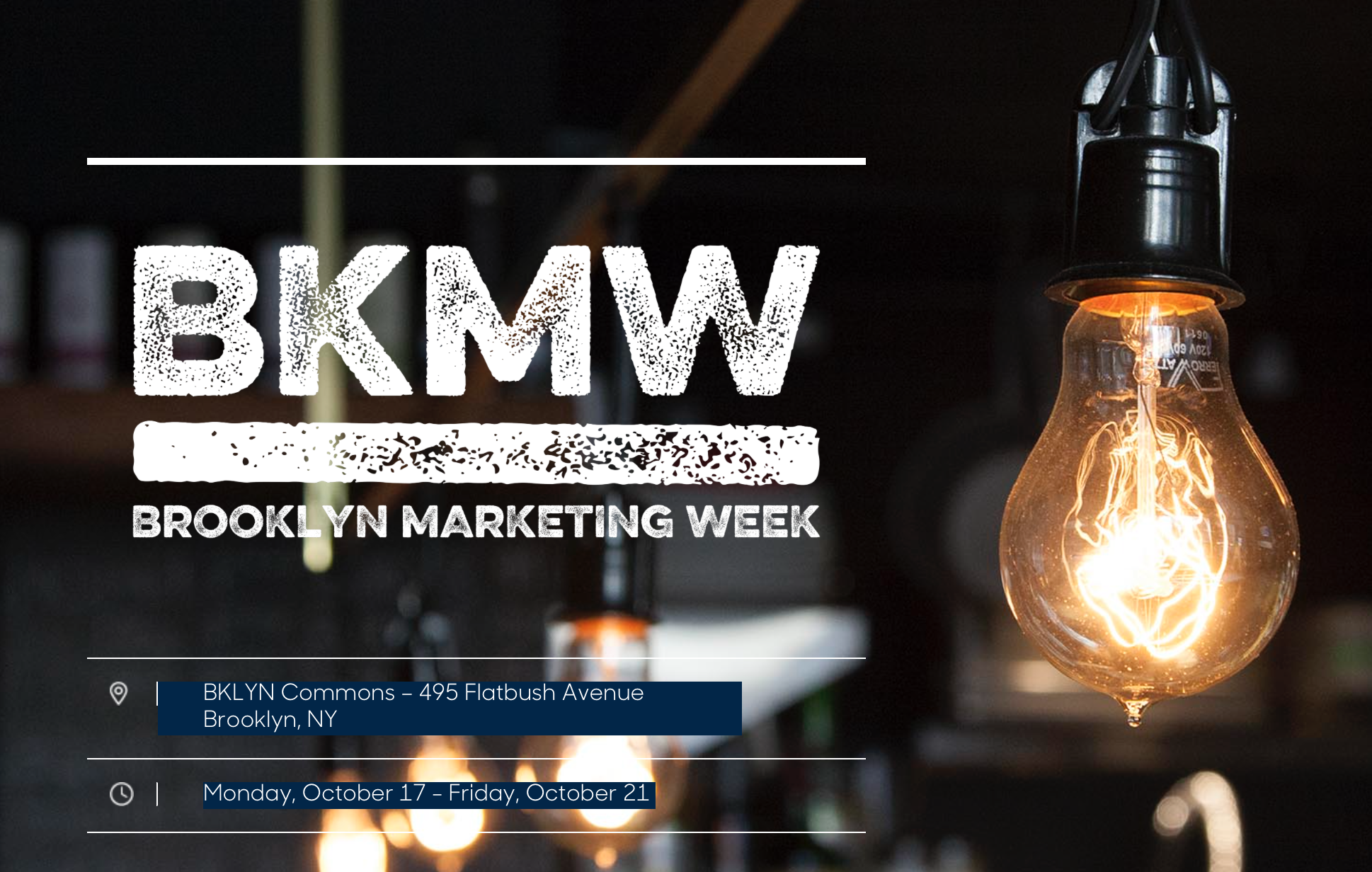 The first ever Brooklyn Marketing Week (BKMW), a week-long workshop series dedicated to celebrating and educating Brooklyn-based entrepreneurs and small businesses, kicks off Monday, October 17 through Friday, October 21.
The five-day after work series, co-founded by Tasha Morris and Tiffany Ashitey of Benchmark Creative Group, cover every aspect of marketing a business needs to survive from sales, social media branding and PR to visual storytelling (Video, Writing, etc.) and the art of networking.
"We've worked in the industry for years, and too often have watched business let their brand suffer because they devalue the importance of marketing," said Morris and Ashitey. "So many times, we've heard business owners say " I don't understand…" or "I don't have time to…" or " I don't need it."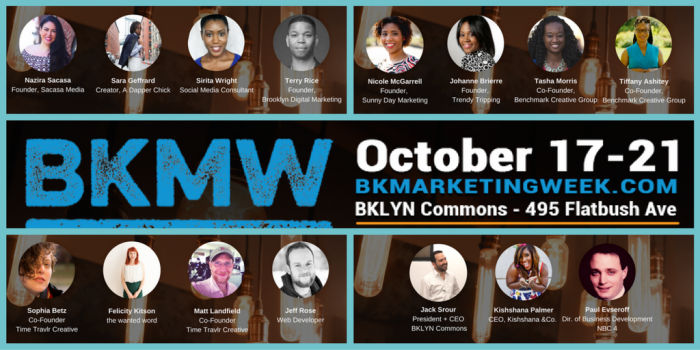 According to the Small Business Association (SBC), small businesses make up 99 percent of all New York businesses — approximately 2 million small businesses are operating in the state alone, of which Brooklyn is home to over 29,000. By 2020 that number is expected to triple.
None of these businesses would be able to run successfully without an idea, product or service people desire and a smart marketing plan to get it out to the them. BKMW wants to teach you how to do just that, without needing an exceptional budget.
"We want small businesses to understand that it doesn't always take big budgets to make an impression. For many, marketing has become so sophisticated that it's seen as a burden rather than a benefit," Morris and Ashitey continued.  Folks know they need it, but they're overwhelmed on where to begin. Our goal is to change that perception and encourage people to work on your business, not just in your business."
Every workshop will take place at BKLYN Commons (495 Flatbush Ave.) — Brooklyn's newest state-of-the-art co-working space, conveniently located right across the street of Prospect Park. It's a no brainer why BMW will be held at BKLYN Commons as the space aims to meet the evolving demands of today's dynamic work environment for businesses and individuals and was built with the mindset of giving both a space to grow and connect.
Limited tickets are still available on BKMarketingWeek.com. There will be a FREE networking mixer on Thursday, October 20 at 7 p.m. while all other workshops are $15 to attend ($65/ full week) and begin at 6 p.m. Use our special promo code "madeinbk" for an additional 25% off.
"These workshops are an opportunity for business owners, entrepreneurs and side hustlers alike to become more empowered and purposeful in building their brand."