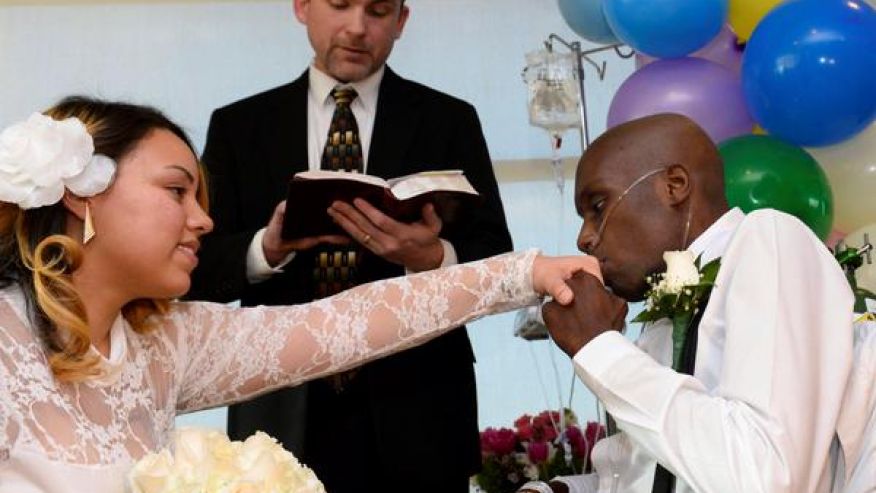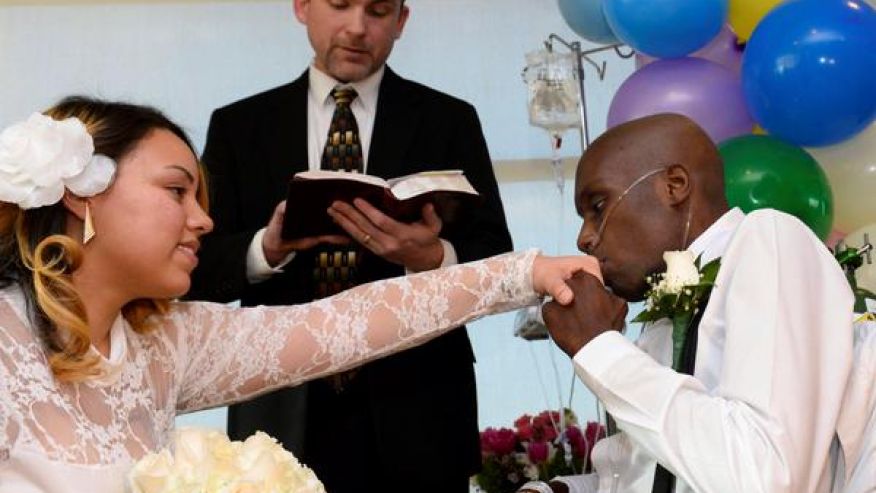 Brooklyn will always be the borough that brings you back to true love. For one Brooklyn man, that meant marrying his long-time girlfriend before his life would end.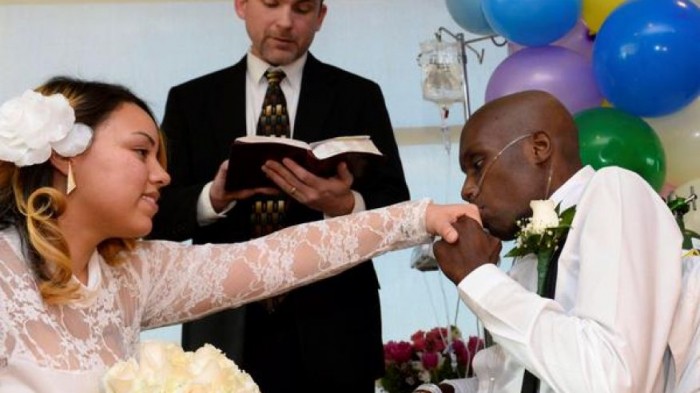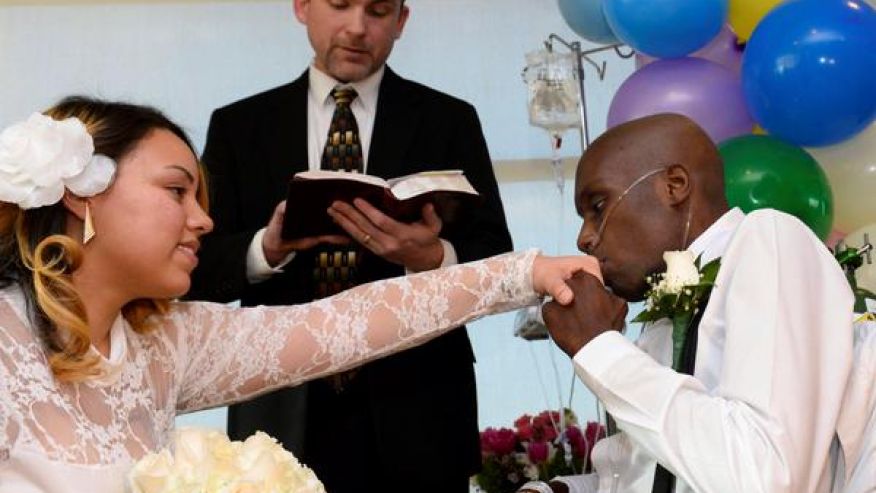 Christopher Robinson, 26, who was diagnosed with an extremely rare form cancer has died less than two months after marrying his longtime girlfriend at Metropolitan Jewish Health System Hospice in Brooklyn.
Robinson was diagnosed with renal cell cancer, a form of kidney cancer that originates in the lining of a part of the very small tubes in the kidney that transport waste from the blood to the urine, last summer and was given only a few months to live. His dying wish was to spend his last days married to his girlfriend Terry. At the top of the year on January 15th, the couple wed with a city clerk who brought the licensing paperwork to Robinson and the staff of MJHS with decorations, a cake and musician in tow.
Just a few days shy of two months from their wedding, Robinson passed away this past Friday, according to the hospice center.
Robinson fulfilled his dying wish and his family feels strength by the outpouring of love and support.
[Photo via MJHS]