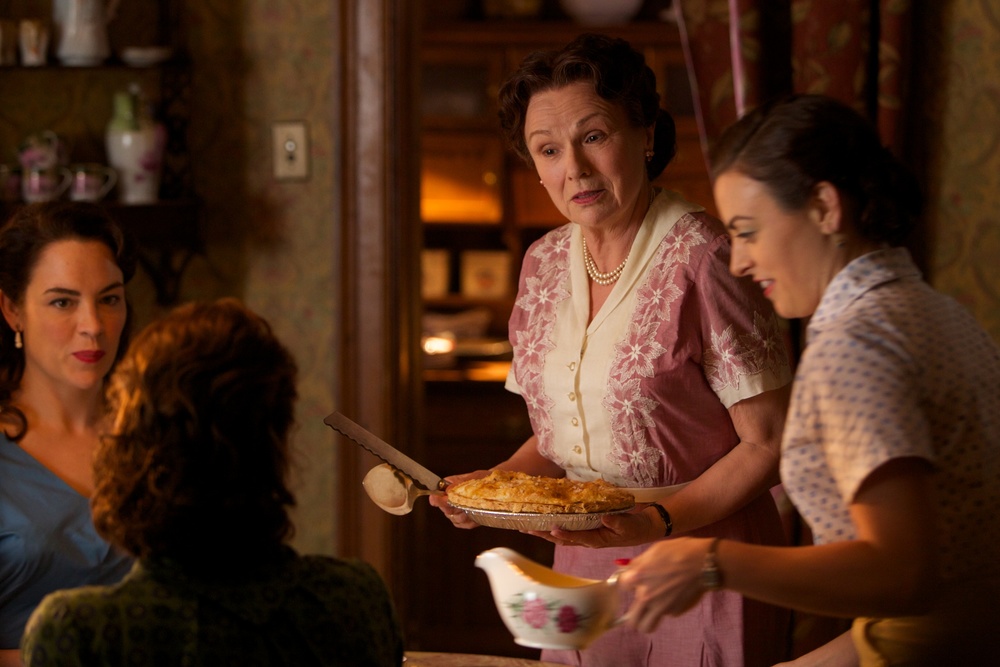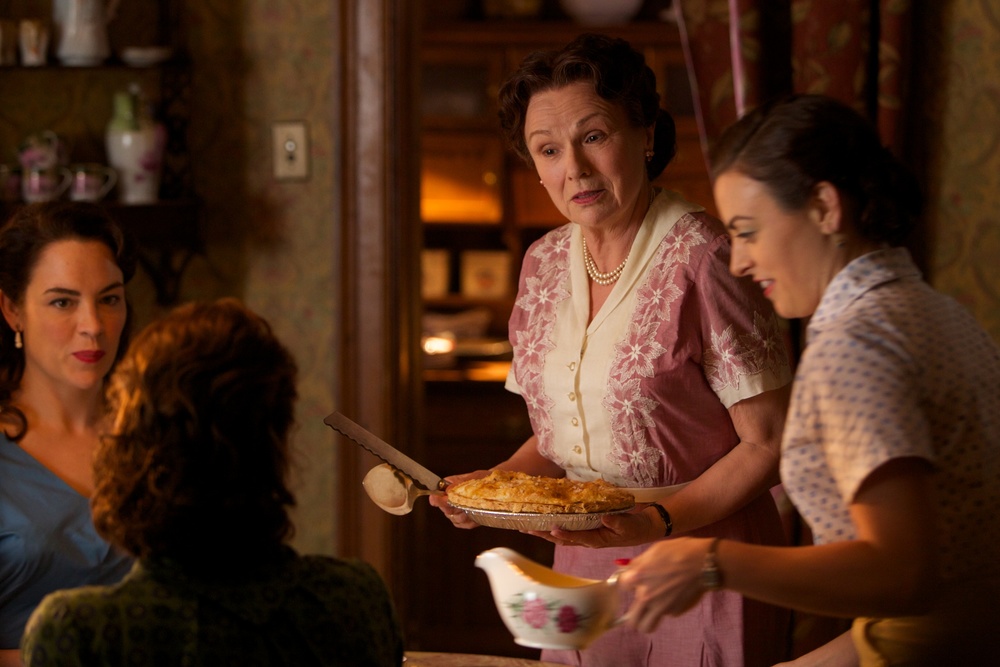 Apparently folks can't get enough of "Brooklyn" and it's not just because of Saorise Ronan's Oscar-nominated lead performance, but because of Julie Walters' memorable role as house mother, Mrs. Keogh.
Walters' supporting role detailed a woman who runs the boarding house that is Eilis' (Saorise Ronan) first home in Brooklyn. Mrs. Keogh will now serve as the lead in a spin-off tv series currently in the works.
According to Screen Daily, BAFTA producers, Finola Dwyer and Amanda Posey, are working on the series that will revolve around the Brooklyn boarding house for young women run by Mrs. Keogh, and will feature the same group of Irish, English and American girls. Though Ronan is said not to be returning  as Eilis in the TV version, Walters will reprise her role for the series.
The project is currently in the early stages of development and the producers are in talks with a number of TV writers. Serious movement is said not to proceed until after the movie's theatrical run and is officially out on DVD (or blu-ray).