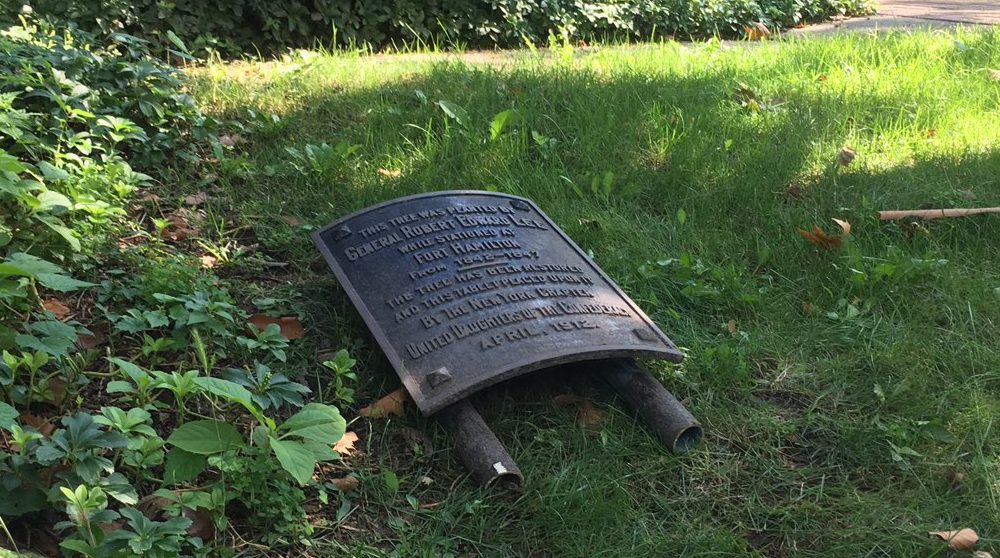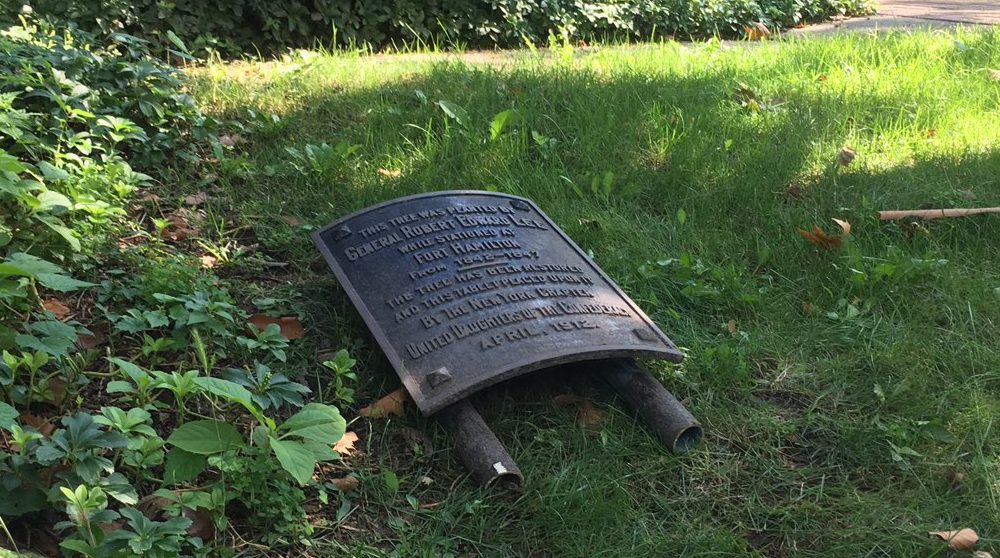 FORT HAMILTON, BROOKLYN — In light of violence brought on by white supremacists in Charlottesville, Virginia, during protest of plans to remove a confederate statue from a public park, a church on Fort Hamilton has removed two plaques honoring Confederate Gen. Robert E. Lee.
Leaders of the New York Episcopal Diocese had announced Tuesday that they will be removing two plaques that have been standing outside St. John's Episcopal Church since 1912. The United Daughters of the Confederacy markers commemorate the spot where Lee is said to have planted a tree while serving in the U.S. Army at Fort Hamilton in New York in the 1840s — two decades before Lee became commander of the Confederate Army of Northern Virginia.
"I think it is the responsible thing for us to do," Bishop Lawrence Provenzano told Newsday. "People for whom the Civil War is such a critical moment — and particularly the descendants of former slaves — shouldn't walk past what they believe is a church building and see a monument to a Confederate general."
Today both plaques have been removed and will be archived, according to reports.
Plaques honoring Gen. Robert E. Lee have been removed from St. John's Episcopal Church in Brooklyn. pic.twitter.com/1U11AvS6Zj

— Mariana Alfaro (@marianaa_alfaro) August 16, 2017
Earlier this month, the U.S. Army denied demands from activists looking to change the names of two streets inside Fort Hamilton named after Lee and Stonewall Jackson, who also served at the base.
"General Lee Ave. and Stonewall Jackson Drive honor fighters who were "an inextricable part of our military history,"" the Army wrote in a rejection letter to the New York lawmakers, according to the NY Daily News.