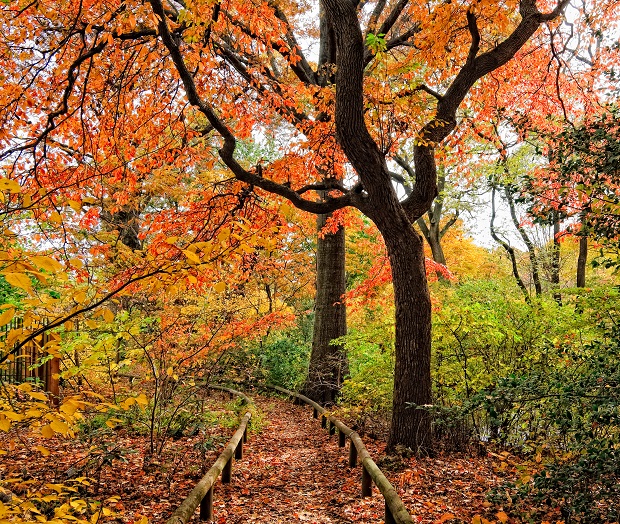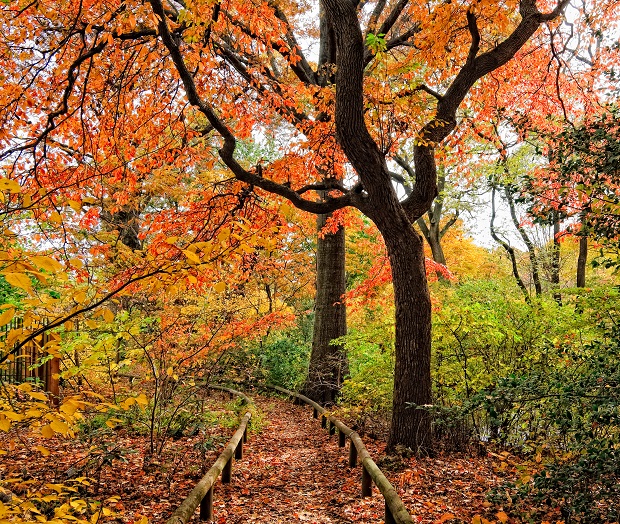 No question the recent Presidential election has brought the nation a number of mixed emotions. Whether you're here for President-elect Donald Trump or not, a number of local spots are advising every Brooklynite to practice self-care and urges everyone to destress before the holidays.
Brooklyn Botanic Garden is a place for peace and reflection — and a soothing balm for New Yorkers during times when our nation and communities need healing. The garden believes immersing ourselves in the beauty of nature can be restorative. Taking a meditative "forest bathing" walk through the Japanese Hill-and Pond Garden and Native Flora Garden, or experiencing the joy of children at play in the Discovery Garden while the colors of the season are at their peak.




Admission will be FREE for seniors all-day on Friday, FREE for everyone on Saturday before noon, and FREE for kids under 12 at all times.
The Brooklyn Museum will also offer FREE admission all weekend and invites locals to explore and use the space as a learning resource that embraces an inclusive view of history and the shifting demographics of this richly diverse country.
If we can provide any solace, it's to stay hopeful and believe the best is yet to come. But before that, take advantage of these FREE days and relax!