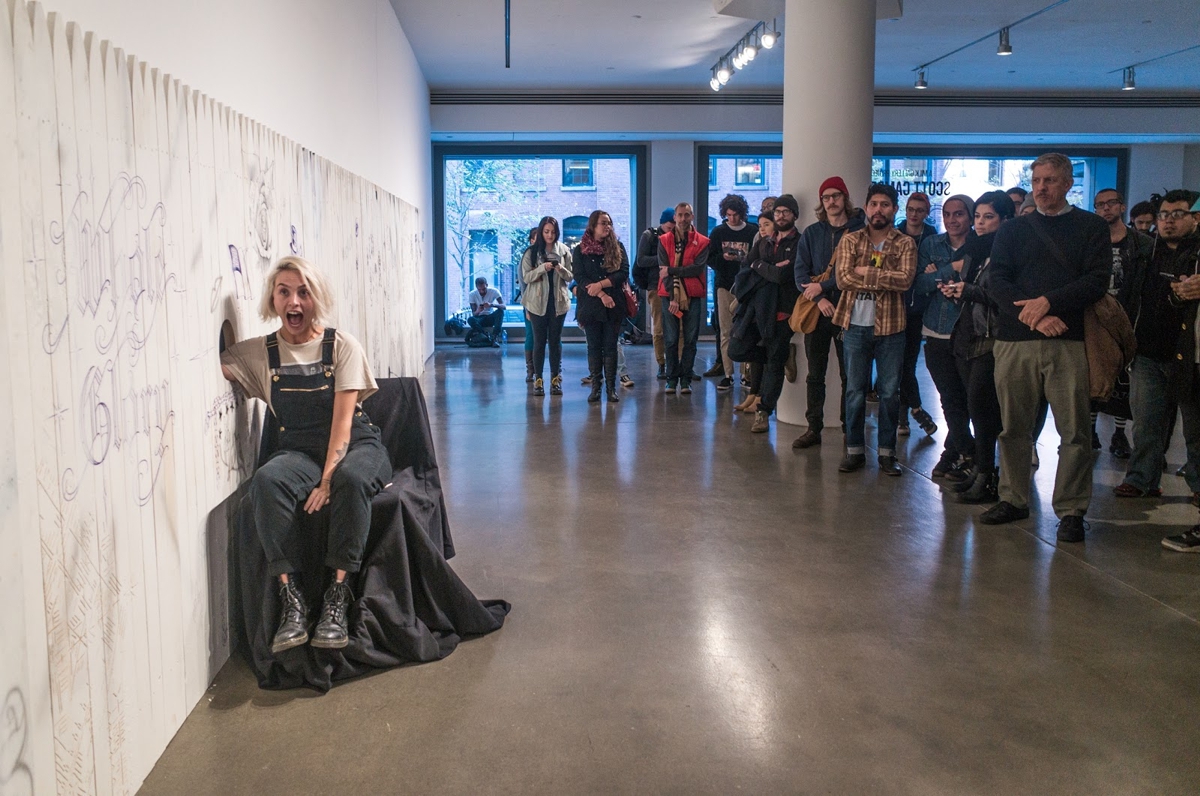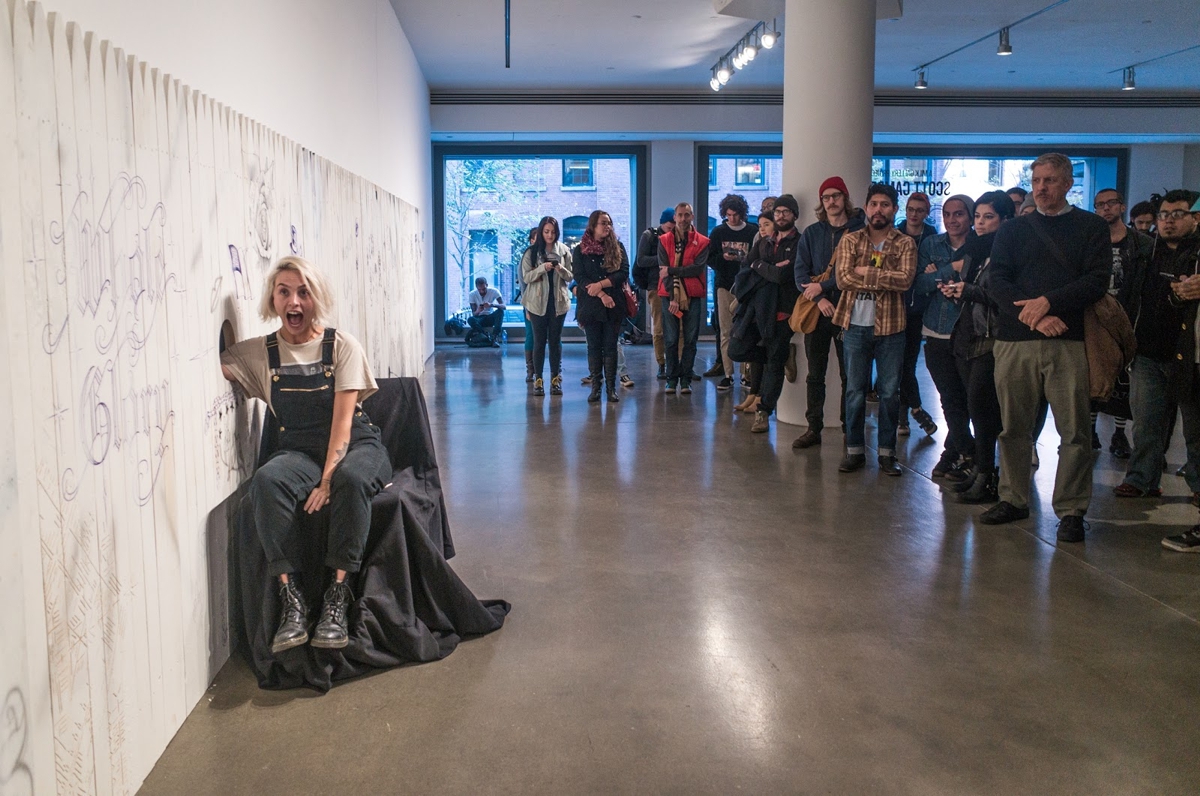 Would you get a FREE tattoo if the only stipulation was that you had no idea what kind of tattoo you'd be getting?
Scott Campbell,  a popular tattoo artist who runs Saved Tattoo in Williamsburg and has tattooed celebrities from Marc Jacobs and Sting to Robert Downey Jr. and Penelope Cruz, will be giving away free tattoos in London this week. However there's a slight catch: recipients have no say in what their tattoo will be. Instead, they must put their arm through a hole in the wall and let Scott, sitting on the other side, ink whatever he pleases.





The art project labeled "Whole Glory" will see Campbell do six tattoos a day, from October 7 to 9 and recipients will be selected by a draw.
"Anyone who wants can stick their arm through a hole and I will tattoo it. I apply whatever design I feel the appendage needs, and the recipient has no insight as to what it is until it is completed and they pull their arm out of the hole, " Campbell said. "There is no communication and no contact other than the tattoo. It's a chance for people to not take their physical selves so seriously, and take part in an exchange of faith that will literally change who they are for the rest of their life."
The exhibition had a successful run at Milk Studios in New York last November and in an interview with the NY Times, Campbell described how he decides what art he will tattoo on his mystery client.
"I almost feel like there's a bit of a palm-reading aspect to it. I don't really know the person, but I'm physically touching them, reacting to them subliminally," he said. "I have a bunch of designs sketched out. Some of them I'll pull from books of mine, other ones I'll make up on the spot.
He's an established tattoo artist. Would you trust him Brooklyn?