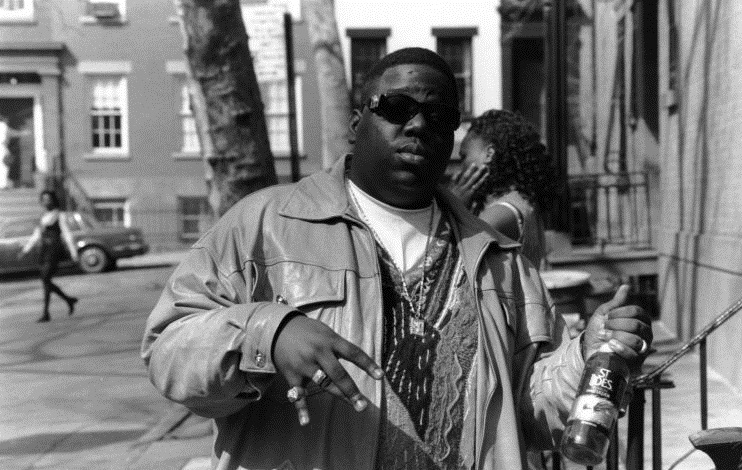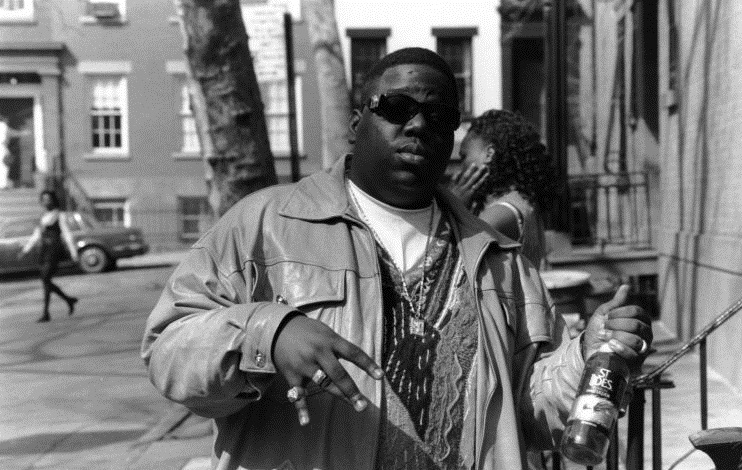 It has been 17 years since the King of Hip Hop has graced our presence, but BIG never left our hearts. A day no one will ever forget! BIG was killed March 9th, 1997, an era when Hip Hop was at its best. It was also a battlefield of who was best, and which area ruled. It was East Coast vs. West Coast, Artist vs. Artist. The music was raw and unapologetic. I want to walk you through that music, that love, that energy that he seemed to spread everywhere. The music that makes me call Notorious BIG the KING of Hip Hop!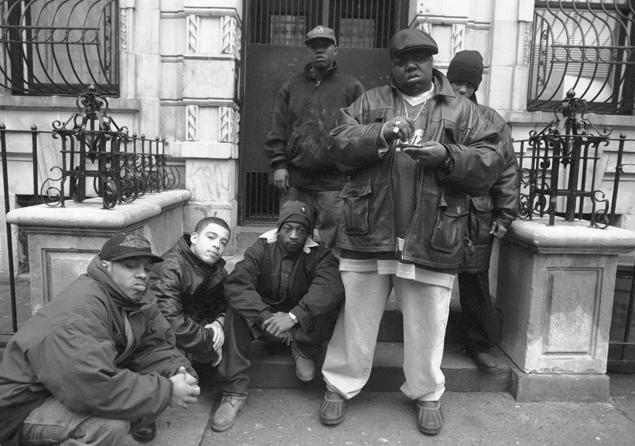 A timeline to bring you back to how BIG has impacted us (created by timetoast – rick23)
I want to take you back  a little to the last week that we had BIG living with us. On March 5th, 1997 BIG did a radio interview with The Dog House on KYLD in San Francisco, California. He spoke about hiring security because he feared for his safety.
On March 8th, BIG presented an award at The Soul Train Music Awards for Best R&B Female Soul Single where Toni Braxton was the winner. He was booed by some of the crowd.  He also held his last performance on that show. Biggie attended the after party at Peterson Automotive Museum in Los Angeles hosted by Vibe Magazine and Qwest Records. Several celebrity guests were in attendance but the party was quickly shut down by the fire department due to overcrowding.
On March 9th at around 12:30 AM BIG and his entourage left in two GMC Suburbans to return to his hotel. Wallace was seated in the front passenger seat alongside  driver, Gregory "G-Money" Young. In the back rode Damion "D-Roc" Butler and Lil' Cease. Sean Combs traveled in another vehicle with three bodyguards.  Bad Boy's director of security followed the two trucks from behind in a Chevrolet Blazer. The streets were filled with people leaving the after party. BIG's truck stopped at a red light near the museum. A black Chevrolet Impala pulled up alongside the vehicle. The driver of the Impala, an African American male dressed in a blue suit and bow tie, rolled down his window; with a 9 mm blue-steel pistol in hand, he fired at the vehicle. Four bullets hit Wallace in the chest. His entourage rushed him to Cedars-Sinai Medical Center, where he was pronounced dead at 1:15 a.m.
Sadly to this day BIG's killer has not been arrested.  There are many theories of motives and people involved.
The reaction in Brooklyn that day was unbelievable. I was a child, but I remember it so well. My mom told my brother and I about his murder and we were stunned; completely in shock. Brooklyn lost one of its greatest.
Although he is gone, Brooklyn remembers his life, his music, his voice, his way with words, his raw talent!
17 years later-new music, a spin on Jay Z's "Picasso Baby" makes way as we get to hear BIG one more time!
https://soundcloud.com/illmind/notorious-b-i-g-feat-jay-z
Lastly, 30 songs to take you back….All the way back! (Thanks to BIGdreamer1012)
Photo Credit – TimeToast/ VIBE