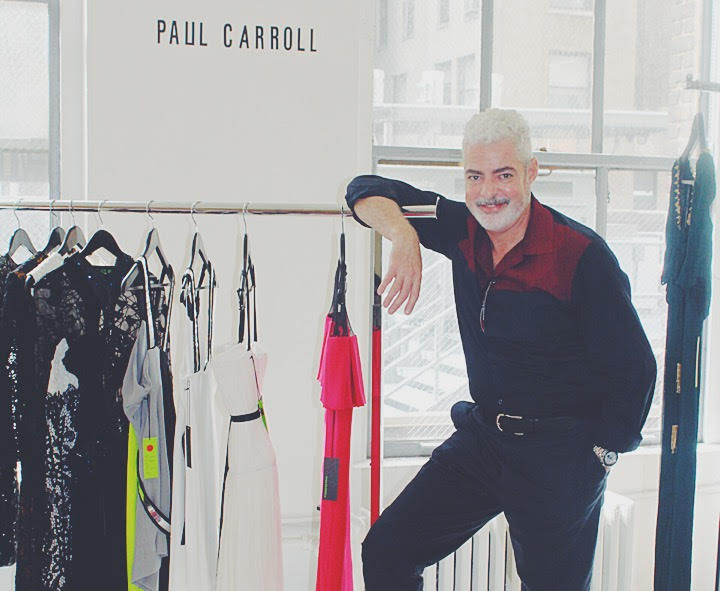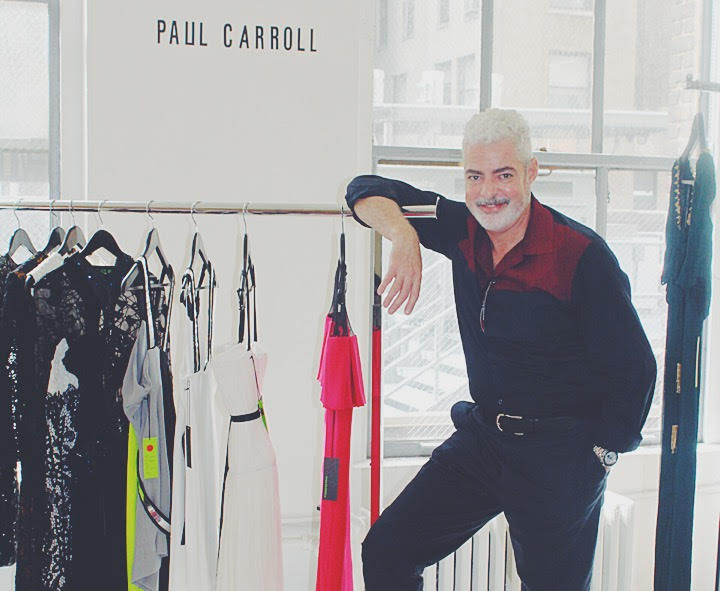 I had the amazing opportunity to pick the brain of contemporary fashion designer, Paul Carroll, and discuss the inspiration behind his new Spring/Summer '16 collection.
Once I entered Paul's fabulous showroom, I was greeted warmly by his beautiful staff and almost immediately Paul made his way over, introduced himself and welcomed me into his space. The Brooklynite, who has called Brooklyn Heights his home for the past 20 years, has had his work grace fashion runways, red carpets, and even on your favorite daytime soap opera stars. After being offered something to drink, I jumped right into the brains of the man of the hour as stunning model Janine Tondu — who Paul described as the "all-American girl" — gracefully showcased the latest collection.
OBKS: What was your inspiration for this collection?
Paul Carroll: My love for cinema, Alfred Hitchcock's movie "To Catch A Thief" featuring Grace Kelly. I absolutely adore Grace Kelly. Back then, she was the ultimate "it girl," so I translated and incorporated the simplicity of her look, and gave it a modern edge.
Describe the Paul Carroll woman.
The Paul Carroll woman is smart, she's kind, she's glamorous, she's humorous. Kinda like Sophia Vergara, and Lucille Ball.
If you weren't designing, what would Paul Carroll be doing?
Definitely film directing. As a child, you could find me in the backyard recreating scenes and recording them.
Three words to describe yourself.
Passionate. Empathetic. Fun
Can we expect a men's line?
I absolutely love making women's clothing, but if I was to create a men's line, I know what I like and I also know what I could never find. And then it would be a win-win for me because I'd get to shop my own line.
What are you doing in your spare time?
Spending time with my husband. Either dining and/or theatre.
What's the overall message you'd like people to get from this collection?
You can be the protagonist in your own life, you can be your own heroine in your life. When a woman walks into the room in my dress, it's like "I am woman, hear me roar!"
Paul Carroll's pieces give you ease, sexiness, and classiness with very minimal effort. This collection is every woman's dream. As a woman you need to own — if not all, at least one Paul Carroll dress; it'll change your life. The pieces speak for themselves, and will give any woman draped in his designs, the confidence she needs. Paul pays attention closely to the woman's body and delivers exactly what wil work best for evey curve. All the dresses are constructed to be light, comfortable and sexy and can easily go from day to night.
Paul is very pro-woman and isn't afraid to let you know. He left us with these closing remarks, "I always want women to know that I have their back and their front. I want them to feel protected, and safe but also powerful and strong."