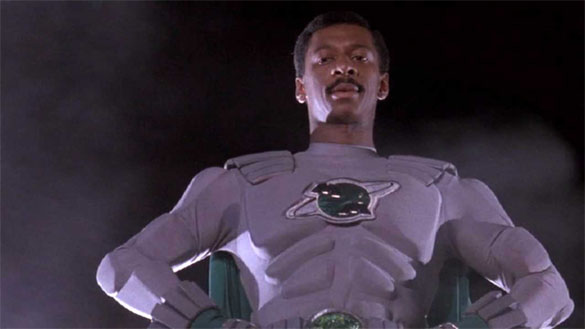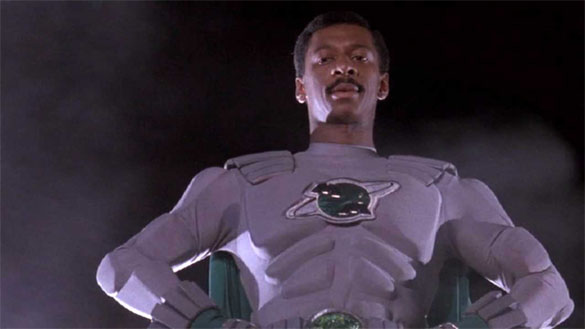 In anticipation of Marvel's newest film Black Panther, BAM has curated a film series that celebrates past mythical and iconic Black screen heroes.
BAMcinématek's Fight the Power: Black Superheroes on Film kicked off on Friday, February 2 and will run through Sunday, February 18. The 28-film series, set to include panel discussions and special guest, examines an entire alternative cinematic history of black film heroes who "challenged establishment power structures through their sheer existence."
The line-up includes everything from local box-office favorites like Men In Black, Blade and Shaft to extreme flops that we're still questioning why it was made — Queen of The Damned. Let's be honest, you only went to see the film because the late Aaliyah was in it, then became disappointed because she was only the star for about fifteen minutes.
The entire line-up includes:  Sweet Sweetback's Baadasssss Song, Abar: The First Black Superman, Foxy Brown, Cleopatra Jones, Shaft, Buck and the Preacher, Space is the Place, The Spook Who Sat by the Door, Black Dynamite, Spawn, Night of the Living Dead, Candyman, Blade, Blade II, Kirikou and the Sorceress, Men in Black, the Meteor Man, The Harder They Come, Besouro, Brown Girl Begins, SO.CI3.TY, Queen of the Damned, The Brother From Another Planet, Sleight, Ghost Dog: the Way of the Samurai, Catwoman, Yeelen, Strange Days and Attack the Block. 
"Ryan Coogler's Black Panther is one of the most hotly anticipated blockbusters of the year, and is rightly seen as a new high watermark in the representation of black characters in the fantasy genre," says BAMcinématek Senior Programmer Ashley Clark. "But it is preceded by a rich if under-acknowledged history."
BAM's Harvey Theater will show Black Panther on the Steinberg Screen beginning Friday, February 16, the film's official opening day.
To see the series trailer and purchase individual tickets for each film, click here.