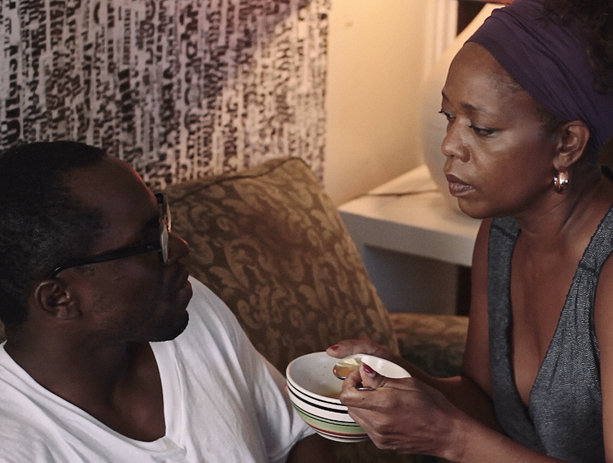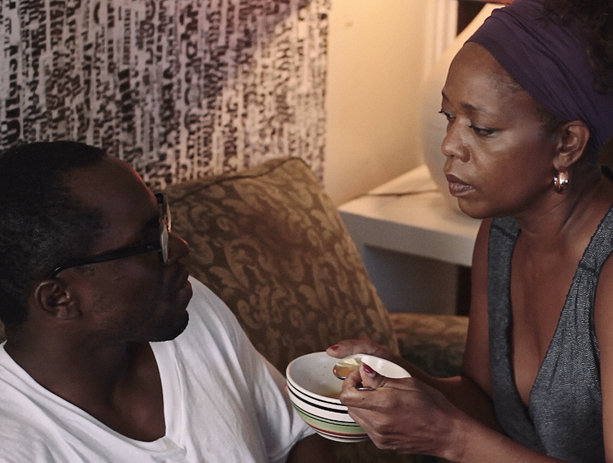 Emmy Award-winning actress Alfre Woodard and actor Gbenga Akinnagber ("The Wire") take on mental illness and Brooklyn's notorious housing projects in "Knucklehead", an Urban Movie Channel première film.
The film follows mentally disabled Langston Bellows (Gbenga Akinnagbe) after his brother disappears and is now suddenly left without a protector in Brooklyn's housing projects. Now under the control of his abusive mother (Alfre Woodard) Langston must take his future into his own hands. He sets out to find the one doctor he believes can cure him, a celebrity magazine columnist who touts questionable prescription drug cocktails. If Langston can become "mentally excellent", it will mean moving into an apartment of his own with his girlfriend, who may herself be a creation of his wishful thinking. Landing in the unscrupulous world of pharmaceutical marketing, the search for his mysterious doctor and hero leads to some unwanted discoveries. Langston strives for independence from his prior life; from his mother, from his neighborhood and from his fractured mind.




"Knucklehead" created by Robert L. Johnson — founder of BET — originally made its world premiere as part of the BAMcinématek series New Voices in Black Cinema in March 2015. The film went on to be nominated for numerous awards, winning the "Audience Award" at the American Black Film Festival, the "Industry Choice Award" at Dances With Films and the "Jury's Choice Award" at the Minneapolis St. Paul International Film Festival.
As of Friday, October 21, the film can now be viewed exclusively on Urbanmoviechannel.com, the first urban-focused streaming service in North America.