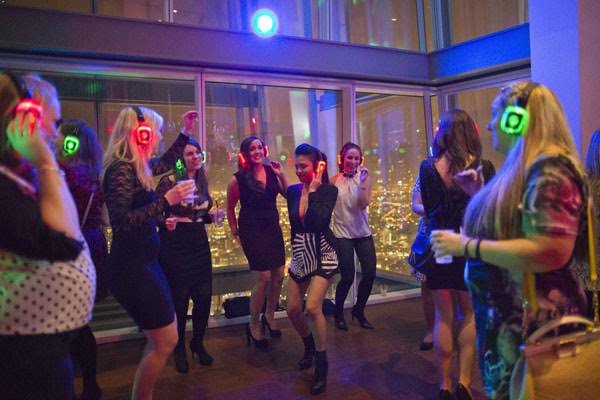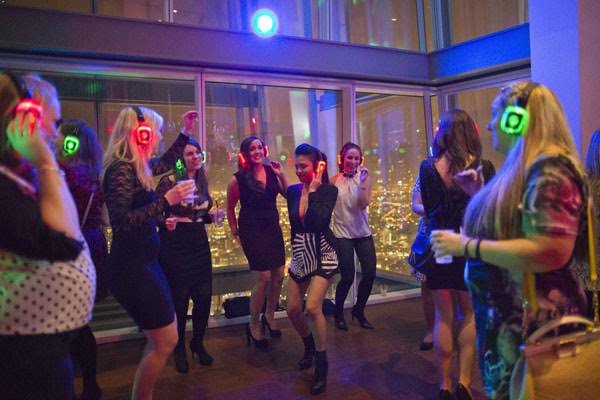 This weekend is filled with sunshine and the last bit of summer weather, so it's time to soak it all up before Fall makes its appearance. From silent headphone parties to book festivals, Brooklyn is the place to be from Friday, September 18 through Sunday, September 20th — heck all year round (but we're bias).
Here are 16 spontaneous things to do in Brooklyn this weekend. So just get up, get dressed and head out.
— Friday, September 18th —
Then She Fell
195 Maujer Street at Kingsland Ward
Time: 7:30pm and 10:30pm
Price: $95 – $200
Enjoy this eccentric two hour show that will leave you feeling like you're in a psych ward. Oh come on it's only a play!
In Search of One City: Sensing (In)equality
336 Third Street at the Old House
Time: 9am – 3pm
FREE
Learn through this multimedia exhibition about the artists who have investigated the role of income inequality.
Celebrate Africa Awards and Reception
209 Joralemon Street at Brooklyn Borough Hall
Time: 6pm – 8:30pm
FREE to Register via Eventbrite
Celebrate rich culture and honor African community leaders.
The Art of Storytelling
170 New Lots Avenue at ReNew Lots
Time: 6pm – 8pm
FREE
Enjoy art? This is the perfect place to view a series of exceptional pieces from very talented artists.
Superbunny's Pirate Vacation
160 Schermerhorn Street at the Actors Fund Arts Center
Time: 11am
FREE
A whimsical musical for both kids and adults based off of a children's story written by Amber L. Spradlin.
— Saturday, September 19th —
Brooklyn Books, Art, Photo and Design Expo
79 Franklin Street at the Brooklyn Expo Center
Time: Friday 11am-7pm and Saturday 11am- 5pm
Price: $10 for adults, children under 12 are FREE
If you love reading books, looking at art, viewing old photos and learning about designs then attend this expo. You won't be disappointed.
Brooklyn: The GLO UP-Silent Headphone Party
1103 Fulton Street at Sehiii Gallery
Time: 10pm
Price: $17-$23
Enjoy a silent party with your friends, where each of you will be provided with a pair of wireless headphones and listen to whatever you want.
Coney Island Film Festival
1208 Surf Avenue at Coney Island
Time: 1pm
Price: $8 for individual screening, $15 for day pass and $50 for festival pass
Spend a night out with your friends enjoying the Brooklyn classic 'The Warriors' where it all started — Coney Island.
NYC Brewers Guild Blocktoberfest 2015
Waverly Avenue between Atlantic & Fulton
Time: 1pm
Price: $10-$30
Before the beer gods of Oktoberfest reign down, join your favorite breweries and other vendors at this year's Blocktoberfest.
Second Annual SOURCE360 Block Party
Time: Noon- 6pm
Price: FREE – $53
The Source Magazine will host their second annual block party as part of the Source 360 weekend filled with hip-hop music, food, panels and celebrity guest.
Children's Day at the Brooklyn Book Festival
Flatbush Avenue at Myrtle Avenue at Metro Tech Commons
Time: 10am
FREE
Here's the part where you cut off the TV, IPhones and IPads and get your children back to the fundamentals of using their imaginations with a good book.
—  Sunday, September 20th —
Flatbush Frolic
Cortelyou Rd between Coney Island Avenue and Ocean Avenue.
Time: 11am-6pm
FREE
Bring the entire family out to enjoy a full day of games, activities and of course FOOD.
Family Activities at Photoville
Uplands at Pier 5 at Brooklyn Bridge Park
Time: Noon-2pm
FREE
Learn how to take family portraits like a pro, maybe even perfect that Instagram feed of yours!
Carroll Gardens GreenMarket
Caroll Street at Smith Street
Time: 8am-3pm
FREE
Fall is the perfect time to get fresh fruits and veggies. So stock up on them while you can. Grab a pumpkin or two while you're at it.
Sea Gate Festival and Flea Market
3700 Surf Avenue
Time: 9am – 5pm
FREE
What's a festival without games, rides, fun activities and food? Oh and a flea market… Score!
Brooklyn Heart and Stroke Walk
Cadman Plaza, Downtown Brooklyn
Time:10am
FREE
Walk for a great cause. Support those suffering from Heart Disease.
– by Krista Bryant