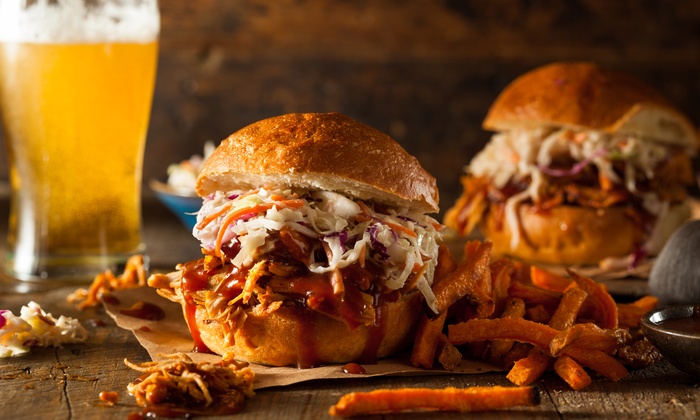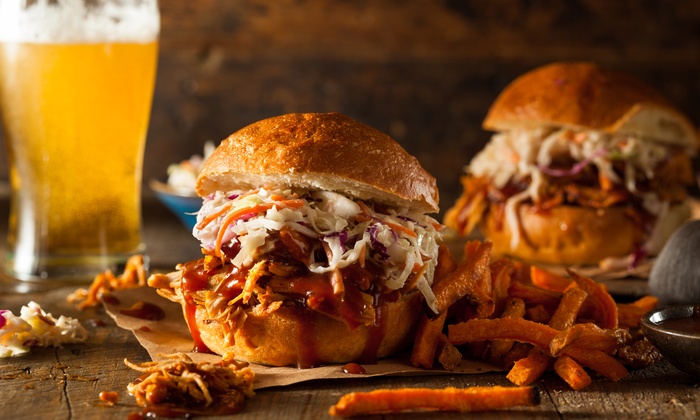 Let's finally kick off the weekend shall we!
— Friday November 18th, 2016 —
Drink More Fest!
1288 Myrtle Avenue at Bushwick Public House
Time: 6pm
Price: $15
Dink More Records hosts a three day dest featuring the Judy Blooms, the '94 Knicks, Bad Citizen and more. Of course there will also be loads of cheap drinks, vendors and prizes.
Everything You Need To Know About Roast Turkey
190 Underhill Avenue at Brooklyn Brainery
Time: 5 – 7pm, 7:45 – 9:45pm
Price: $25
Time to prepare for Thanksgiving! This demo class, taught by Sarah Lohman, will teach you all the tricks of making the best turkey this holiday season. You will get to even try a few samples!
In Flux Festival
558 St. Johns Place at Five Myles
Time: 7pm
FREE
Artist, dancers and puppeteers gather in Crown Heights for this one of a kind performance arts festival and dance performance.
The 7th Annual (2016) Willfilm Festival!
80 Wythe Avenue at Wythe Hotel
Time: 6pm – Midnight
Price: $15
The Williamsburg Independent Film Festival celebrates its 7th year Thursday, November 17 to Sunday, November 20, 2016. Launched in 2010 the Festival has showcased independent films from around the world, many with a focus on Williamsburg and Brooklyn.
Measure for Measure
St. Paul's Lutheran Church
Time: 7pm – 10pm
Price: $10
A cast of five will bend their shapes to the twenty-odd characters of Shakespeare's text. This means that some characters will be constructed from puppets, some from twisted limbs, some pulled out of thin air. Interesting!




— Saturday November 19th, 2016 —
American Fine Craft Show
200 Eastern Parkway at Brooklyn Museum
Time: 11am – 6pm
Price: $16
Shop an extraordinary selection of handmade works including ceramics, jewelry, furniture, and more by 90 of the nation's finest craft artists at the American Fine Craft Show.
Toy Story
40 Bogart Street at Syndicated
Time: 1pm
Price: $3
There's nothing as classic as Toy Story. Relive the adventures of Woody and Andy and how they met at one of Brooklyn's finest dine-in theaters.
Whiskey Feast
72 Noble Street at Brooklyn Expo Center
Time: 1 – 9:30pm
Price: $69 – $125
From the creators of the highly-acclaimed Bacon and Beer Classic, the Whiskey Feast is a day full of all-you-can-drink whiskey samplings and cocktails from over 40 purveyors, including Breukelen Distilling and Wheated and $5 fall-inspired food from Bareburger and Mighty Quinn's. Also, try your hand at giant Jenga and dance the afternoon away.
The Original Brooklyn Crab Festival
284 Grand Avenue at Mirrors On Grand
Time: 2pm
Price: $49
Nothing like unlimited blue claw crabs, a loaded plate of corn and potatoes, and ice cold beer! Yes, you have to buy the beer separately.
Nerd Night
622 DeGraw Street at Littlefield
Time:7pm
Price: $10 – $14
How much fun does an evening of beer, TedTalks and trivia sound? Pretty nerdy right?




— Sunday November 20th, 2016 —
3rd Annual TANGSGIVING TOURNAMENT
514 Union Street at The Royal Palms Shuffleboard Club
Time: 10:30am – 6:30pm
Price: $23
Think what you have on the Shuffleboard floor, be apart of this tournament and test your skills.
Gravesend Stop 'N' Swap
8885 26th Avenue at Shore Parkway Jewish Center
Time: 11am
FREE
You know what they say someone's trash is another person's treasure, so bring clean, reusable, portable items such as clothing, housewares, games, books, & toys that you no longer need, and take home something new-to-you, free! You don't have to bring something to take something.
PLG Fall Bar and Business Crawl
Prospect Lefferts Gardens
Time: 11am
Price: up to $15
PLG Fall Bar and Business Crawl promises a full day of activities and happenings connecting neighbors and visitors with local businesses. Enjoy brunch at one of our many local spots and follow with a walk through Prospect Park to take in the fall leaves and beats at the drum circle. Head over to one of our favorite bars and warm up with a cocktail and live entertainment. Stop off for a snack and sips between gallery openings and unique shopping experiences.
Brooklyn Chili Takedown
514 Union Street at The Royal Palms Shuffleboard Club
Time: Noon – 2pm
Price: $20
NYC's proudest purveyors of chili will compete their spiciest versions. If your stomach can't take spicy food, stay far, far away from this event.
The Plug: A Pop-Up Experience
375 Stuyvesant Avenue at Stuyvesant Mansion
Time: 1 – 7pm
FREE w/RSVP
There's nothing like ending your week with a full day of shopping, dancing and networking at the glorious Stuyvesant Mansion. Community activist group, Let Us Live host this pop-up experience aimed at bringing young, professional millenials together to foster conversations about our community and develop plans of action to be more supportive of local businesses.
Tony Danza: Standards and Stories
2900 Campus Rd at Brooklyn Center for the Performing Arts at Brooklyn College
Time: 3pm
Price: $36 – $55
Actor, Broadway star, talk show host, best-selling author and Brooklyn's Own Tony Danza, best known for his role in Who's the Boss?, will perform a selection of his favorite standards from the Great American Songbook, along with selections from Honeymoon in Vegas, while interweaving stories about his life and personal connection to the music.