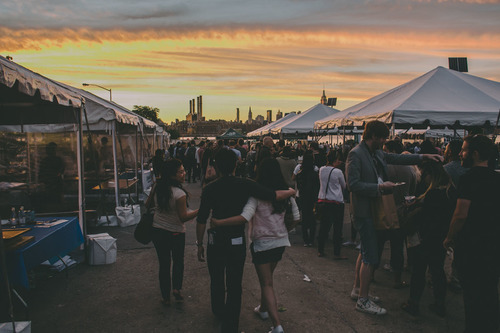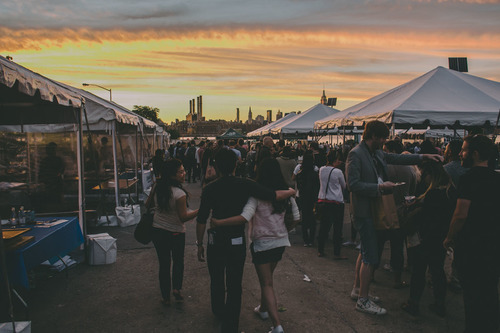 —Friday, September 8th, 2017—
Brooklyn Antiquarian Book Fair
79 Franklin Street at Brooklyn Expo Center
Time: 5pm to 9pm (preview)
Price: $25
The Brooklyn Antiquarian Book Fair, Sept 8-10th, will introduce children and their parents to the wonderful world of pop-up books with a live reading on Sunday afternoon, Sept 10th, at 1:00 pm of one of childhood's beloved favorites – The Three Little Pigs.
Bringing Basquiat Back to Brooklyn
630 Flushing Avenue at Acumen Capital Partners
Time: 6:30pm
Price: $35
Bringing Basquiat Back to Brooklyn is a two day art experience that features the rarely seen collection, Neptune's Place: Early Works By Jean Michel Basquiat. The two day showing includes ticketed charity events, fundraisers, workshops and film screenings. Proceeds portions will be donated to the non-profit, Brooklyn Renaissance Group and its future permanent installation, The Great Wall of Brooklyn.
The Tastys & After-Party
175 Broadway at The Weylin
Time: 8pm
Price: $99
Taste Talks Brooklyn and host Matty Matheson of VICELAND, will  celebrate what's inspiring the new generation of eaters, drinkers, and innovators. With over 25 award categories including best food startup, best food Instagram account, and best non-profit, we're toasting chefs, restaurants, food media and more for their great taste. Festive attire is encouraged.
Dream Nation Fest
455 Jefferson Street
Time: 7pm – 11pm
Price: $50 – $150
DAY ONE of the Festival kicks off in the evening with a discussion panel and screening of short films created by woman and diversity directors. DAY TWO of the Festival features speakers and workshops, giving people the tools to build, promote, and fund their dreams. Building a network promoting women and diversity-led ideas.
Hurricane Harvey Benefit Show
2 Knickerbocker Avenue at Cape House
Time: 7pm – Midnight
FREE (donation = entry)
Victims of hurricane Harvey are still in need and you can help out by attending this benefit show. All cash proceeds will go directly to helping the victims of Hurricane Harvey. You're also welcome to bring baby wipes, cleaning supplies, pet food, diapers, and non-perusable food.