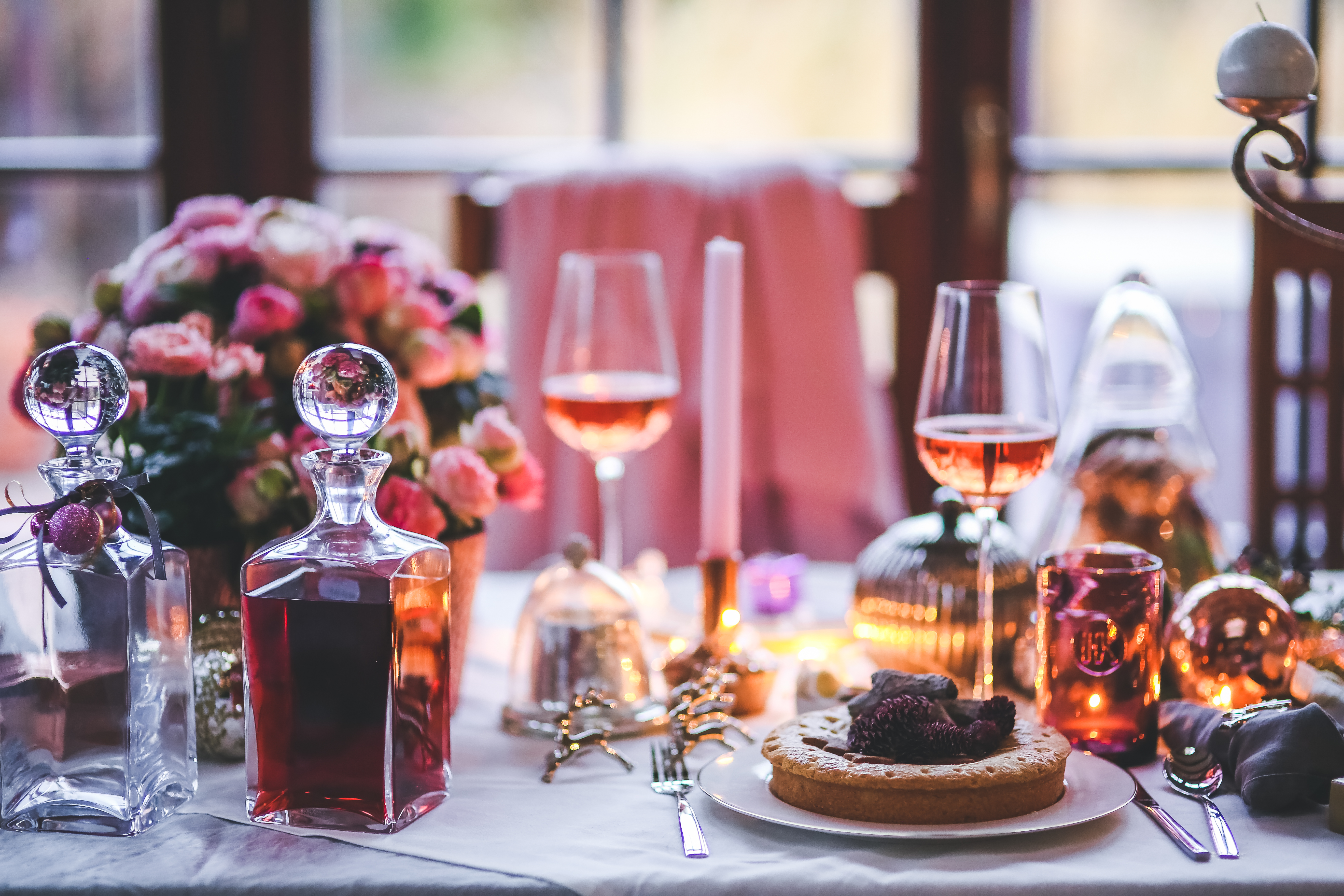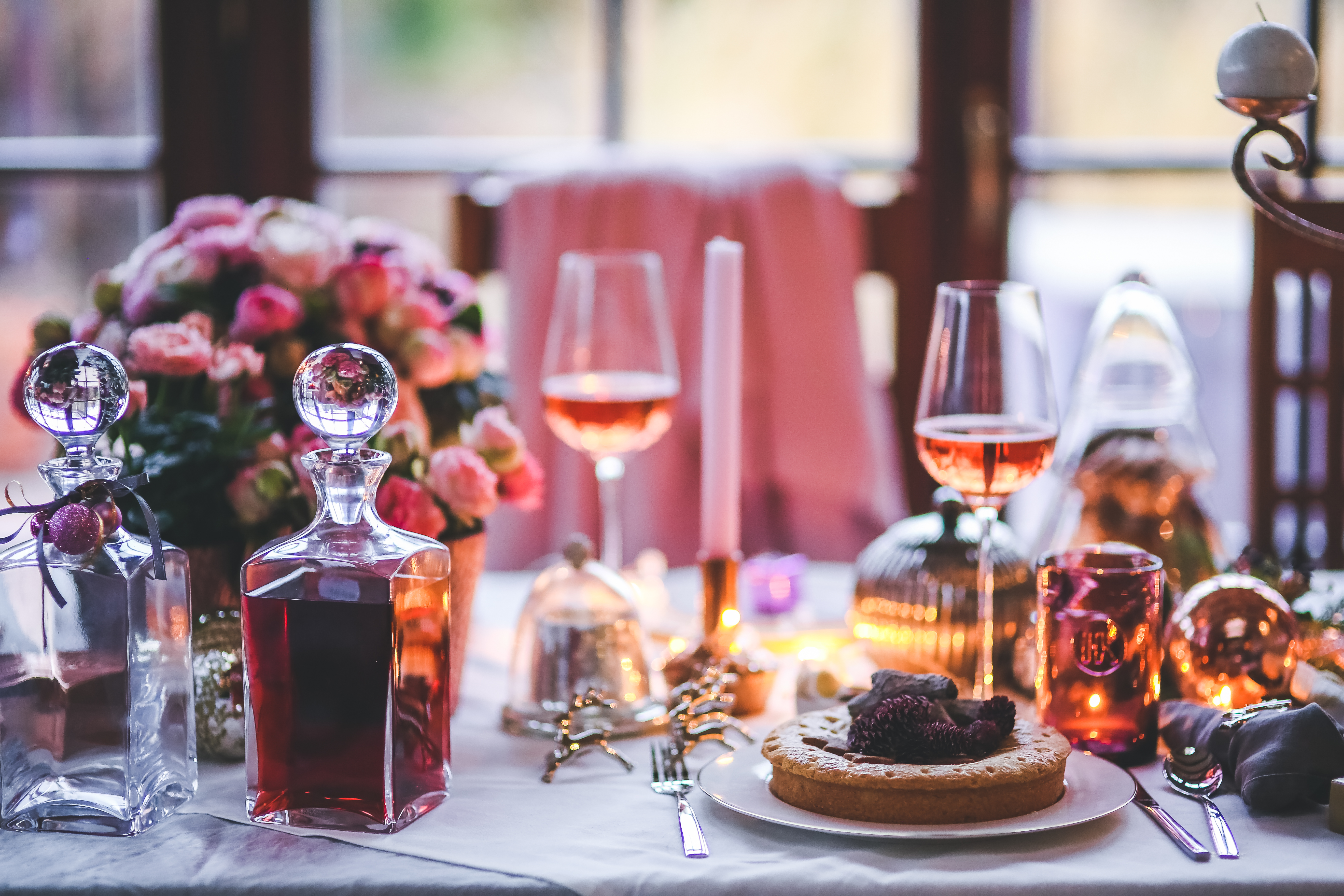 It's the most wonderful time of the year and with that, it's officially time to think about parties! From the office holiday party, to the intimate family celebrations, the holiday season is all about celebrating the year coming to an end, creating new memories and getting insanely drunk (on love) with the ones you hold dear to your heart. Of course you'll need a space to do that, and if you're reading this blog, you're obviously thinking Brooklyn, because…duh! Here's a list of 13 of the best Brooklyn restaurants to host your holiday get down.
Venue: Tommaso Restaurant
Location: Bath Beach, 1464 86th Street
This 40-year-old Italian eatery allows guests to book a private party room with a minimum of 20 guests to dine from one of three prix-fixe menus at $27/per person and up. Owner Thomas Verdillo says, if the prix-fixe menus aren't satisfying your taste buds, he will create a customized menu on a budget that works for you.
---
Venue: Red Rose
Location: Caroll Gardens, 315 Smith Street
Whether you're hosting a dinner party for ten guests or 50 guests, $25 a person at this old-fashioned southern Italian restaurant will grant your party a four-course meal with large portions. The menu varies of fried calamari, fresh mozzarella and tomato, a seasonal salad, rigatoni ala vodka, penne bolognese, chicken marsala with mushrooms, and baked grouper, while Carafes of rich wines are $10 each. Can we say tasty and affordable!
---




Venue: Sahara Restaurant
Location: Gravesend, 2337 Coney Island Ave
This Turkish restaurant houses five party rooms. For $33/per person guests get a portion of a succulent ground lamb gyro and a portion of a marinated chicken kebab, complete with a Mediterranean-style salad, a variety of cold appetizers including stuffed grape leaves and hummus, dessert and coffee. If you're interested in indulging in some booze, there's unlimited beer and wine for an extra $9 a person.
---
Venue: Living Room Steakhouse
Location: Gravesend, 2402 86th Street
If you love steak then this may be the place for you! For $35/per person guests can have their choice of a delicious steak, chicken francaise, veal scallopini, or broiled salmon, complete with a pasta dish and a range of family style appetizers for the table. If you were hoping to host a party after work, they'll accomedate for that too. Stay for afterhours on Thursday-Sunday and groove to beats of a live DJ.
---
Venue: Sancho's Restaurant
Location: Bayridge, 7410 3rd Avenue
If you love authentic Spanish cuisine, then head on over to Sancho's. The owners of this 26-year-old Spanish eatery will work with customers to create a prix-fixe for a party of up to 25 people. Appetizers vary from clams in green sauce to the house specialties like the three different types of classic paella entrées.
---
Venue: Chinar Restaurant
Location: Sheepshead Bay, 2775 Coney Island Avenue
At this chic restaurant that specializes in authentic Russian, Azerbaijani, and French cuisine all prix-fixe menus are served family-style with up to 12 cold appetizers, two hot appetizers and four entrées for every seven people. Parties of up to 150 people can be accommodated.
---
Venue: Gino's Restaurant
Location: Bayridge, 7414 5th Ave
Book a private party room at this 47-year-old Neapolitan bistro. At $35.95 per person, Gino's can accommodate a minimum of 20 guests with a pri-fixed menu. The party has the option of chicken rollatine, veal marsala, or broiled salmon as an entrée complete with their choice of hot antipasto or arugula salad, a pasta dish, dessert and coffee, while open bar is an extra $20 per person.
---




Venue: Brooklyn Exposure
Location: Crown Heights, 1401 Bedford Avenue
An ideal venue for any kind of event must have a well seasoned menu, a flamboyant bartender who doesn't mind adding creativity to the drinks, and great music. Brooklyn Exposure provides guests with a unique menu consisting of Caribbean Soul Food, and flexible rental hours Tuesday – Sunday. The double decker lounge offers everything from security, bar tenders, and waitresses, to a dj, and catered food. Weekend hours begin with brunch from 11am to 3pm with must tries such as their fried grit sticks with their signature cheese sauce.
---
Venue: 61 Local
Location: Cobble Hill, 61 Bergen Street
When looking for the perfect venue you'd want something that's a three in one. 61 Local is the perfect place, offering a chill coffee shop, a meeting space, and a restaurant. It has been known for hosting comedy shows, launch parties, and running clubs. As the site says, 61 Local's main focus is to "just provide our neighborhood with a fun place to hang out. We love being a part of a place that is such an integral part of the community."
---
Venue: Footprints
Location: Coney Island, 1521 Surf Avenue
Brooklyn franchise and "home of the Rasta Pasta," Footprints, gives folks the opportunity to welcome the holidays island style. For $150/hour during the week or $300/hour on the weekends, the second floor caters to a maximum of 40 people with catered food, and music from an in-house dj. Although guests have the option to request open bar, drinks are usually served separately per person.
---
Venue: The Bell House
Location: Gowanas, 149 7th Street
Depending on how big the holiday is, that determines how big the party will be. The Bell House accommodates events both big and small from weddings and Bar Mitzvahs to concerts and live performances. With their two main spaces the Front Lounge and The Main Room/Performance Space able to host 40 – 400 people, it's almost impossible not to find the perfect fit. They open seven days a week from 5pm – 1am. All prices and quotes are easily retrieved from their website.
---
Venue: El Viejo Yayo
Location: Prospect Heights, 36 Fifth Avenue
Accommodating families, large groups and/or intimate diners for parties as small as two, Yayo's is a Latin restaurant blended with authentic Latin and contemporary tastes. Offering free parking across the street from the restaurant, catering, and banquet rooms for private parties, it's appropriate to say guests would pay solely for their meal.
---
Venue: Suede
Location: East Flatbush, 5610 Clarendon Road
Suede, rated one of the Top 10 best restaurants in Brooklyn, specializes in modern Caribbean dishes bringing diversity to their menu. Day gatherings such as brunch, is served Saturday and Sunday from 11am to 4pm, with unlimited mimosas for $19.95 up to four guest. Otherwise, other occasions are highly celebrated and if its your birthday guess what! YOU EAT FOR FREE! For all other events, guests have the option of having open bar, catered food from Suede's kitchen, and an in-house dj depending on if the event falls on any day Thursday – Sunday.