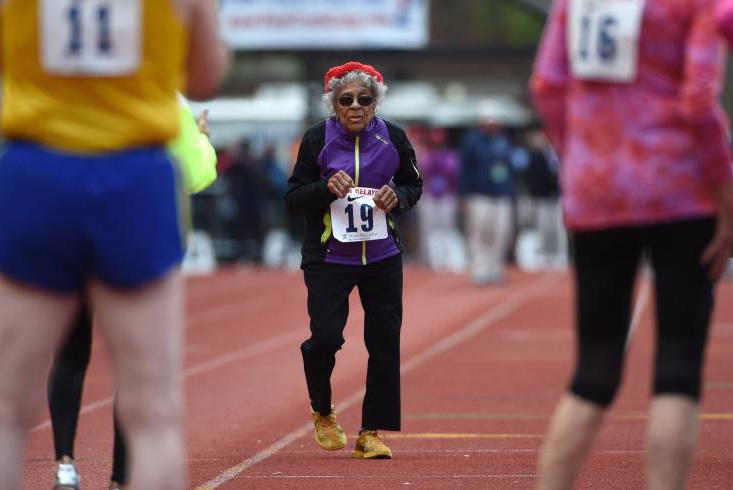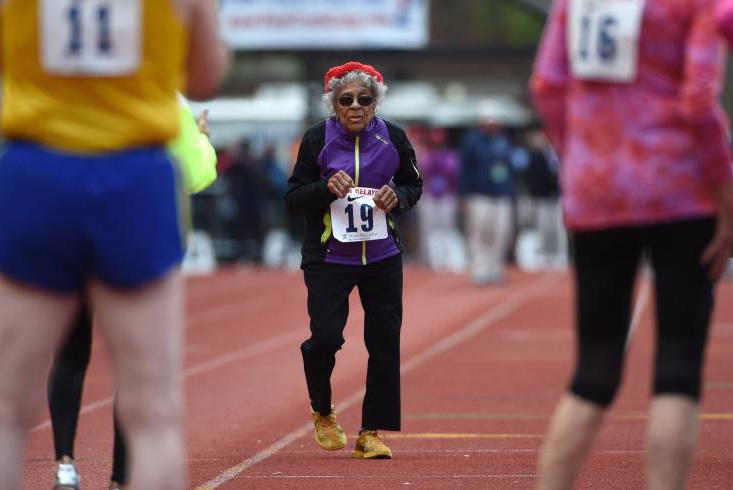 You are never too old to start something new.
Brooklyn's Ida Keeling, at 100-years-old, broke the world record by becoming the oldest person to finish the 100-meter dash at the Penn Relays in Philadelphia on Saturday. This phenomenal woman finished the race at an astounding one minute and 17.33 seconds. Keeling, who was first introduced to the races by her daughter Shelley Keeling, at the age of 67, ran beside nine other seniors who fell in between the 80 and older age bracket. 
"It's the best exercise I know for any condition. Do what you need to do not what you want to do and make sure you exercise at least once every day," Keeling told CBSlocal.com.




The race had the crowds on their feet cheering as the determined seniors ran to the finish line. In first place came Ed Cox, 88, who clocked in at 17.85, second  place went to Donald Erickson, 80, who ran the dash in 18.00 seconds, Ben Gilbert, 80, fell into third place with a time of 19.26 seconds, Keeling who came in 9th place who came in 30 seconds behind the second to last runner.
For those who are wondering how Keeling does it. The answer is simple, Keeling says to eat for nutrition, not for taste. At the end of her race, Keeling celebrated by doing five push-ups in the infield as over 34,000 people in the stands cheered her on. 
Keeling's daughter Shelley says that she wants her mom to move on to weightlifting and to make an attempt at breaking records in powerlifting and bench. 
Check out the video of Keeling crossing the finish line during her 100-meter dash below: